LSAT Prep Courses in Zurich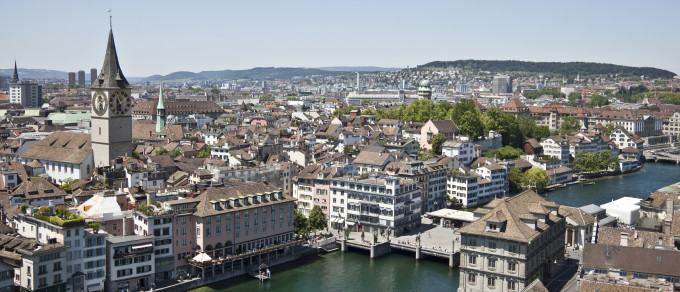 LSAT Preparation in Zurich (Switzerland)
For many of the most prestigious law programs in the world, the LSAT exam is required for law school admission. This test sets a benchmark for a student's potential to perform during this period of higher education. If you are studying for the LSAT in Zurich, you can lean on the years of experience Manhattan Review has cultivated in test prep services. Since 1999, our team has been developing the course syllabus to be aligned exactly with the contents of the exam.
Get the highest quality help from tutors who have performed in the top percentile on this test. Many Manhattan Review LSAT tutors are recruited because of their distinguished degrees in law, personal performance on the LSAT, and relevant experience in the industry. These skilled educators have become so familiar with the LSAT that they are able to teach aspiring attorneys how to ace this law school admissions exam.
For students seeking top scores on the LSAT near Zurich, strategy is already an important consideration. The LSAT is a logic test where strategy and tactical problem solving pay off in the points system. This is where an expert Zurich tutor will help you gain the competitive edge over other test takers.
Zurich is a commercial capital for banking, finance, and business in a wide range of industries. This means that the demand for qualified attorneys is always substantial. Success on the LSAT is the first step toward leveraging your future in the flourishing legal realm. Since 1999, Manhattan Review has helped law school hopefuls get accepted into the best law programs around the world. Offering full-length courses in the classroom, one-on-one sessions with a private tutor, or the tech-friendly option of Interactive Online Classrooms, LSAT test prep comes in many platforms to accommodate any student's style of learning and schedule.
You can find multiple Master of Law programs in Zurich and surrounding Swiss cities. Some examples include University of Geneva, University of Lucerne, University of Fribourg, University of Bern, University of St. Gallen, and multiple concentrations at University of Zurich, from Business Law to Legal Practice. When you get a top LSAT score, you can decide which program is the best fit for you by submitting the most competitive application to top-ranked law programs.

Hello, I just wanted to let you know that the current class that i am taking is really helping my studies. George has been a great help and I thank you for fitting the class into my busy schedule.
- Simone (This student prepared for the LSAT with us)
Zurich
Primary Course Venue:

Rohrhaldenstrasse 45
Zürich 8712, Schweiz

Phone: +41-(0)43-508-0991

NOTE: We do NOT typically have staff at the venue, so email us before visiting the venue.
Meet a Zurich LSAT Tutor: Sheldon M.
Sheldon was born in Switzerland and grew up speaking German and English. He moved to the United States with his family when he was seven years old, where he grew up surfing on the West Coast before attending Stanford University. Sheldon knew that he wanted to be an attorney, since this was a family tradition that had been a great source of pride for generations. Ever since the first time Sheldon saw his father in the courtroom, he knew that he wanted to go the route of the prosecuting attorney. Sheldon studies for the LSAT in the U.S. and scored in the upper echelon of the exam, achieving a 99th percentile score. He was accepted into Harvard Business School, Yale, and several other internationally acclaimed institutions.
Nevertheless, Sheldon was pulled back to his European upbringing on account of his large family presence there and connections to certain corporate banking giants. As Sheldon learned about these opportunities, he knew that his birth in Switzerland and bilingual background would serve him greatly in this challenging and exciting new space to explore. He studied International and European Law, matriculating with his MLaw at University of Geneva. Later, he would settle happily in Zurich with a thriving career and new love blooming from law school romance in Geneva. Now Sheldon has traded in the courtroom for the classroom, lecturing in an academic setting about specialized topics in law. He has expanded this scope to provide standardized test help for students seeking top LSAT scores in Zurich. Sheldon is an intellectual with an international scope, and he has the insight and success story to add value to Manhattan Review's team of top LSAT tutors in Zurich.