Digital Changes to the LSAT & New Test Dates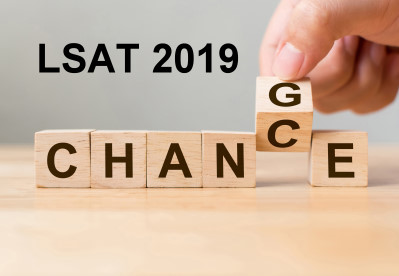 January 21, 2019
October 3rd, 2018 was a big day for the Law School Admission Council (LSAC): An announcement was made regarding the premiere of a digital LSAT, which will become available to students in July 2019. Well, July is right around the corner, meaning there's no better time than now to address this upcoming transformation in how LSAT students take this important exam. Many tests are now given on computers or tablets, and it was just a matter of time until the LSAT caught up to this trend. This change won't affect test content or structure, but it's nonetheless important to be mentally prepared for this new testing medium.
"The LSAT will be fully digital in North America starting in September 2019," said LSAC President and CEO Kellye Testy. "We've planned this transition carefully to ensure candidates have all the information they need to decide their preferred testing schedule." By beginning the transition in July, LSAC hopes to ease all stakeholders into the new digital format. Between July and September, some test takers will be given pencil-and-paper tests, while others will be assigned digital tests (this sort of interim period is not uncommon when organizations discontinue paper tests).
We're sure you have questions about this new version of the LSAT. Let's delve into some specific details, which we hope will provide insight and relieve anxiety.
Digital LSAT
The digital LSAT will have the same content, structure, and timing as the paper-based test, so you won't have to worry about a new or different examination. Test-takers will still be allowed to use scratch paper during the analytical reasoning questions. One distinctive feature of the digital LSAT is a stylus that comes with each tablet, which aids in the underlining or highlighting of text. Digital test-takers will also see a navigation bar at the bottom of each screen, allowing them to flag and return to any question they wish within a section. Students with approved accommodations for testing disabilities will be able to easily take advantage of tablet features such as larger type or screen readers.
In another major departure from past practice, the LSAT writing sample is being detached from the rest of the exam, starting in June 2019. "The writing section will be separate from the LSAT and administered on a secure online platform," Testy explains. "This change will result in greater convenience and flexibility for test takers as the testing date will be shorter, the essay will be typed rather than handwritten, and it can be completed at a time and place of the test takers' choosing."
The digital LSAT offers greater convenience and flexibility in comparison to the paper-based test.
Review of LSAT Format
The introduction of the digital LSAT brings about many questions regarding students' ability to obtain their ideal scores, but what should not be a concern is the format. Again, the format of the LSAT will not change, whether paper-based or digital. Below is a breakdown of the paper and digital LSAT:
LSAT Section
# of Questions
Amount of Time
Skills Assessed
Logical Reasoning
24-26
35 minutes
Tests the ability to analyze, critically evaluate, and complete arguments effectively.
Logical Reasoning
24-26
35 minutes
Tests the ability to analyze, critically evaluate, and complete arguments effectively.
Analytical Reasoning
("Logic Games")
22-24
35 minutes
Tests the ability to assess a group of facts and rules, ultimately determining what is and is not true.
Reading Comprehension
26-28
35 minutes
Tests the analysis of long and short passages as it relates to reading comprehension.
Variable Section
22-26
35 minutes
Unscored; can be any of the above sections
Writing
One essay prompt
35 minutes
Unscored; assesses the ability to articulate and support a written argument
LSAT 2019-2020 Test Dates
There is good news for LSAT test-takers: LSAC is providing nine test dates for the upcoming 2019-2020 testing year, as opposed to the six offered in 2018-2019. Thankfully, you'll have more opportunities to sit for the exam, and more flexibility for students means more chances to obtain your ideal score. Take note of the following test dates and times and keep in mind which ones would work best for your testing schedule and goals (the January and March dates are for the current 2018-2019 testing year).
| Test Date | Test Time |
| --- | --- |
| Saturday, January 26, 2019 | 8:30 AM |
| Saturday, March 30, 2019 | 8:30 AM |
| Monday, June 3, 2019 | 12:30 PM |
| Monday, July 15, 2019 | 12:30 PM |
| Saturday, September 21, 2019 | 8:30 AM |
| Monday, October 28, 2019 | 12:30 PM |
| Monday, November 25, 2019 | 12:30 PM |
| Monday, January 13, 2020 | 12:30 PM |
| Saturday, February 22, 2020 | 8:30 AM |
| Monday, March 30, 2020 | 12:30 PM |
| Saturday, April 25, 2020 | 8:30 AM |
The Takeaway: LSAT Quick Study Tips
Studying remains imperative for high LSAT scores, even with a new digital means of taking the exam and more test dates from which to choose.
LSAC has published a free digital LSAT tutorial to show test-takers how the new tablet functions. LSAC recommends studying as much as you can on a tablet and even sitting for practice exams on tablets to fully immerse yourself in the "tablet test-day experience."
Regardless of your means of preparation, nothing will ever beat the rigor and results of a concerted course of study. Remember to buff up your LSAT skills over several months, utilizing mock exams whenever you can (especially on a tablet). With a sufficient amount of study, foresight, and practice, you'll likely be pleased with your LSAT outcome.