LSAT Prep Courses in Woodland Hills (California)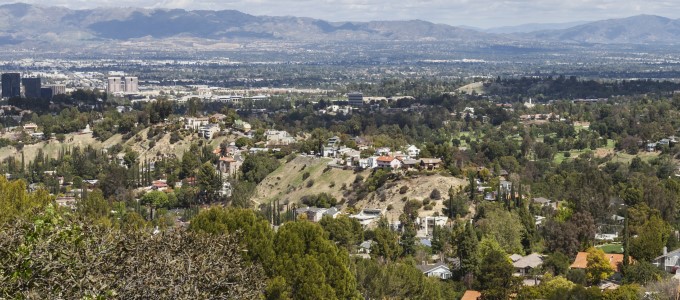 Every year, the Law School Admission Test, or LSAT, is administered to thousands of aspiring lawyers hoping to gain acceptance into one of the top law schools. Designed to measure verbal and analytical skills, two of the most critical skills needed for success in law school and as a practicing lawyer, the LSAT is often one of the biggest determinants of an application. Applicants with the highest LSAT scores are considered prime candidates for the top law schools for two reasons: They clearly demonstrate high academic aptitude and the foundation to achieve success in their respective programs. At Manhattan Review, we specialize in helping aspiring law professionals, like you, to stand out among other applicants, starting with achieving your highest possible score on the LSAT.
An institution that has garnered the respect of the academic communities around world since 1999, Manhattan Review has become the industry leader in LSAT test prep consulting services, helping more aspiring law students to achieve their testing goals and much more. In Woodland Hills, Manhattan Review is the only resource that prospective law students trust to give them the necessary knowledge and skills they need to earn their best possible score on the LSAT. Year after year, we are able to maintain the confidence of up and coming talent because we offer a LSAT test prep consulting service unlike any other. By offering a unique experience to each of our participants, a program that is custom designed by them, Manhattan Review gives aspiring law students the opportunity to create a program that is tailored to their own learning style and needs. This includes any combination of our interactive online courses, designed for our participants who require more flexibility than a traditional learning program in a classroom setting. To further maximize participant learning, we also offer a host of supplemental learning materials, namely our LSAT practice tests, which are proven to help our LSAT test prep students to achieve their best results on test day and stand out among their competition.
In the City of Los Angeles, all of the top local law schools consistently admit past Manhattan Review LSAT test prep students over other applicants because they simply stand out above the competition. By helping aspiring law students to achieve their best possible score on the LSAT, Manhattan Review has garnered the respect of both the academic and business communities, attracting more prospective law professionals looking to stand out each year. Respected law programs both near and far including University of California's Los Angeles School of Law, the Gould School of Law at the University of Southern California, Loyola Law School at Loyola Marymount University, and Harvard Law School are just some of the prominent schools that Manhattan Review's past LSAT test prep participants have attended before working for some of the most successful law firms and businesses in Woodland Hills and the Greater Los Angeles area. Contact Manhattan Review now to learn more about achieving your own academic and professional goals.

Hello, I just wanted to let you know that the current class that i am taking is really helping my studies. George has been a great help and I thank you for fitting the class into my busy schedule.
- Simone (This student prepared for the LSAT with us)
Woodland Hills
Primary Course Venue:

Manhattan Review GMAT GRE LSAT Prep
Woodland Hills Teaching Center at the Hilton
6360 Canoga Avenue
Los Angeles, CA 91367

Phone: (818) 436-4351

NOTE: We do NOT typically have staff at the venue, so email us before visiting the venue.
Meet a Woodland Hills LSAT Tutor: Camryn F.
After graduating from one of the top law programs in the country, the University of California's Los Angeles School of Law, Camryn was immediately hired to work for one of the top law firms in Los Angeles where she immediately made a big impression. In just seven short years, Camryn was able to accomplish many of her professional goals, which helped her to earn the respect of her superiors. With countless courtroom victories for her clients to her name and years of assists and hard work, it was no surprise to any of her colleagues when she was recently made senior partner of her law firm, the first at her firm to do so with under 10 years of service.
Camryn saw an opportunity to help up and coming law professionals to achieve similar success at Manhattan Review. Since joining our team of respected private tutors, Camryn has played an integral role in helping us to guide aspiring lawyers to obtaining their best possible score on the LSAT as well as gaining the necessary foundation to achieve professional success. Always championing the importance of utilizing our customizable learning plans, Camryn believes that every student, no matter what their learning style is, can achieve a high score on the LSAT and pursue excellence if they embrace the type of learning style that is most effective for them. Passionate and consistent, Camryn wants to invest in up and coming talent like you, which makes our LSAT test prep consultant service in Woodland Hills one of the best in the world.