LSAT Prep Courses in Washington DC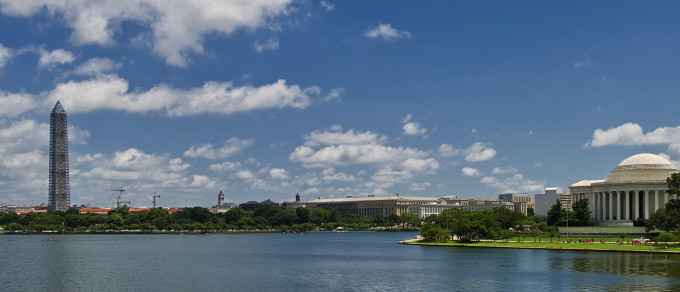 LSAT Preparation in Washington DC (District of Columbia)
Pursuing your career in law? Manhattan Review can help you bring your law school studies to the most successful track. Law school is a rigorous and demanding program cultivating power attorneys and ambitious professionals. Admissions departments seek out the sharpest candidates to enroll in their programs. The LSAT is a measuring stick that gauges how well your performance will stack up in law school. With the right results, you provide the reassurance that makes your application stand out in the hefty stack.
In Washington DC, you have ample opportunities for success with state-of-the-art law facilities located directly in the district. Manhattan Review has been helping law students get accepted into top schools since 1999. Our advanced and highly customizable LSAT course syllabus comes in a variety of formats. You could choose a full-length classroom course in a collaborative setting, private tutoring in a one-on-one learning environment, or Interactive Online Courses for a virtual classroom access. All methods are supplemented by the highest quality course material.
Manhattan Review created LSAT prep courses for students seeking top scores on this exam. Want to get your foot in the door of the country's top law schools? It's imperative that you differentiate your application from the massive stack of applicants. That's where Manhattan Review can help you. We have analyzed and deconstructed the LSAT exam to create a study guide that is unparalleled in the industry, and we've brought these tools to Washington DC. Choose from several types of LSAT courses, from private tutoring in Washington DC to Interactive Online Courses.
Several DC-area law schools are highly positioned on the U.S. News and World Report rankings. American University requires an LSAT range starting at 159; George Mason University requires a 160 score with a 19 percent admissions rate; George Washington University looks for an LSAT score of 162, and Georgetown University has a minimum score of 166.
With the right study methods and strategic prep, you can breeze through these requirements and get accepted in your top-choice school. Why limit your studies in law when you can get ahead out of the curve and reach the upper echelon of tomorrow's most promising attorneys and legal professionals? Team up with an expert LSAT tutor who can help you reach your full potential. Our Washington DC instructors are well-established educators with expertise on the LSAT exam and law school admissions.

Hello, I just wanted to let you know that the current class that i am taking is really helping my studies. George has been a great help and I thank you for fitting the class into my busy schedule.
- Simone (This student prepared for the LSAT with us)
Washington DC
Phone: (202) 904-2267

Primary Course Venue:

The Mayflower Renaissance Washington, DC Hotel
1127 Connecticut Ave NW, Washington, DC 20036

NOTE: We do NOT typically have staff at the venue, so email us before visiting the venue.
Meet a Washington DC LSAT Tutor: Tiffany B.
Tiffany is currently pumping up her career as an associate in a prestigious Multifamily Housing practice group located in DuPont Circle. She received her Juris Doctor from the University of Richmond School of Law in 2007 and received her Bachelor of Arts from The College of William & Mary with a major in Government and minor in History. She graduated from Richmond cum laude and was awarded Order of the Barristers. As another notch under her belt, Tiffany served as the Interscholastic Competition Chair on the Moot Court Executive Board and Manuscripts Editor for the Journal of Global Law and Business.
Tiffany is an LSAT wiz who can help you master exactly what you need to know. Her student evaluations always sing her praises for her professionalism as well as her attentiveness and ability to provide individualized attention. In her spare time, Tiffany enjoys running races and reading nonfiction bestsellers. She and her fiancé are in the process of buying a house with a big backyard in northern Virginia.