LSAT Prep Courses in Warsaw (Poland)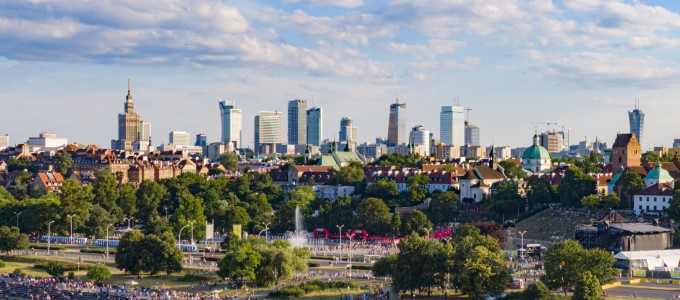 Most U.S. law schools require their applicants to take the Law School Admission Test (LSAT). Manhattan Review is Warsaw's top provider of LSAT preparation services, including group courses in on-site or online formats, customized private tutoring, and practice tests. Founded in 1999, our company has a great deal of experience teaching the LSAT and other tests to students in countries all over the world, and our instruction has produced tens of thousands of positive learning outcomes. Manhattan Review's LSAT programs for Warsaw students feature the best approaches to LSAT content, study techniques, and testing strategies as well as the city's most qualified instructors and the industry's most proven course materials. Start your LSAT learning process today by contacting Manhattan Review for more information on course options, scheduling plans, and ancillary services (such as LSAT practice tests). We'll help you decide which LSAT program is best for your learning needs and preferred style of learning.
The Law School Admission Council (LSAC) follows a number of trends in law school admissions and publishes a number of helpful resources on its website. One of these resources is a series of acceptance grids for many of the 202 law schools accredited by the American Bar Association. The grids show acceptance rates by GPA and LSAT score for each participating institution, and these grids allow prospective law students to set target scores in rather precise fashion. Viewing the grid for the University of Kentucky College of Law, for example, shows that the admit rate for applicants with LSAT scores below 150; between 150 and 154; and 155 and above was about 6%, 26%, and 82%, respectively. From the grid, students interested in admission to this institution can infer that they will have strong acceptance odds if their LSAT scores are at least 155. Notably, the above rates are based on LSAT scores only and do not include GPA as a factor. In the most recent cycle, this institution only rejected one applicant with an LSAT score of 160 or higher, irrespective of GPA, showing that they regard the former to be far more important than the latter.
Manhattan Review's LSAT prep courses and private tutoring programs have facilitated admission to a plethora of selective law schools, including Yale, the University of Pennsylvania, the University of Virginia, Harvard, the University of California-Berkeley, Northwestern, Georgetown, Duke, Stanford, the University of California-Los Angeles, the University of Michigan, New York University, the University of Chicago, Washington University in St. Louis, the University of Minnesota, Notre Dame, the University of Texas-Austin, the University of Wisconsin-Madison, and many more. Former Manhattan Review LSAT students in Warsaw and other cities have become lawyers for large law firms, government agencies, advocacy organizations, and private companies (including State Farm Insurance, Prudential Financial, Wells Fargo, Walgreens Boots Alliance, and Bank of America). Some have even started their own firms. Begin preparing for optimal LSAT scores in Warsaw right away with Manhattan Review's LSAT prep courses, private tutoring, and practice tests, and you'll receive a lifetime return on a small investment.

Hello, I just wanted to let you know that the current class that i am taking is really helping my studies. George has been a great help and I thank you for fitting the class into my busy schedule.
- Simone (This student prepared for the LSAT with us)
Warsaw
Primary Course Venue:

Hilton Warsaw Hotel
Grzybowska 63
Warsaw 00-844, Poland

NOTE: We do NOT typically have staff at the venue, so email us before visiting the venue.
Meet a Warsaw LSAT Tutor: Emily F.
Emily F. is a highly experienced LSAT educator who teaches LSAT group courses and private tutoring programs to a large number of students in Warsaw. She has been an LSAT instructor since 2007, and she began her prep tutor career in the New York City area. Her instruction has helped several hundred students receive the LSAT scores necessary for acceptance into top American law schools.
Emily completed a Bachelor of Arts in English at the University of California-Berkeley and a JD at the University of Minnesota Law School. She practiced law for five years in the United States before her relocation to Poland, and she continues to accept clients on a remote basis. When she's not teaching or practicing law, Emily enjoys hiking, running, and rooting for her hometown New York Yankees.