LSAT Prep Courses in Vienna (Austria)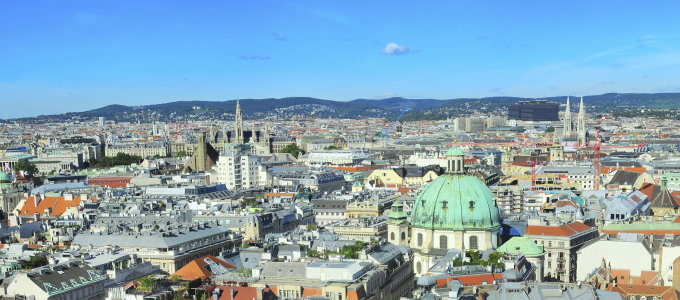 Manhattan Review in Vienna offers a full range of services for the Law School Admission Test (LSAT), including on-site and online LSAT prep courses, LSAT private tutoring, and LSAT practice tests. We are an international educational services company that has been successfully preparing students in Europe, Asia, and North America for the LSAT and other standardized tests since 1999. Our LSAT prep services have been developed by the world's top LSAT educators and researchers, and have been continuously revised and updated over the years to reflect the most current modes of thought in LSAT teaching and learning. Manhattan Review's LSAT tutors and instructors bring impressive academic, legal, and teaching credentials to the implementation of proven LSAT instructional methodologies, LSAT course content, and student support. The quality of our LSAT offerings distinguishes Manhattan Review from the competition, and Vienna students also benefit from our high degree of experience with and careful attention to international students, whose special test prep needs are usually neglected by other companies. Learn more about Manhattan Review's LSAT prep in Vienna by contacting us right away.
Students interested in studying at American law schools must be fully cognizant of the importance of LSAT scores to the success or failure of their law school applications. Law schools prioritize the LSAT because it is a standardized assessment that is ostensibly unaffected by institutional variation in curricular rigor, and because institutional LSAT averages contribute to law school rankings. Data from the Law School Admission Council (LSAC) show the degree of influence that LSAT scores have on an applicant's prospects for acceptance. LSAC admissions statistics on Vanderbilt University Law School, for example, state that an LSAT score of 150 (the approximate average of all test-takers) is associated with very poor acceptance odds of 0-10%, even if a student has a perfect 4.0 undergraduate GPA. An LSAT score of 165, however, significantly increases a student's chances of admission to Vanderbilt, which would be 8-18% with a 3.0 GPA, 33-47% with a 3.5, and 70-83% with a 4.0. A further LSAT boost to 170 is associated with 36-56% acceptance odds at 3.0, 75-86% at 3.5, and 89-99% at 4.0.
Manhattan Review's LSAT prep courses and private tutoring reliably produce the LSAT scores required for admission to the best law schools. Our students have been accepted to Harvard Law School, Yale Law School, Stanford Law School, Georgetown Law Center, Northwestern University's Pritzker School of Law, the University of California's Hastings College of the Law, and many other highly reputable institutions. Numerous former Manhattan Review LSAT students have completed their JDs and gone on to accomplished legal careers. They work for Baker & McKenzie, Norton Rose Fulbright, K&L Gates, Latham & Watkins, and other prestigious law firms; JP Morgan Chase, Wells Fargo, Apple, Prudential Financial, and other Fortune 500 companies; government agencies at the federal, state, and local levels, and organizations devoted to the public interest. Successful legal careers begin with successful law school applications. Build your best possible law school dossier with Manhattan Review's LSAT prep courses and private tutoring in Vienna.

Hello, I just wanted to let you know that the current class that i am taking is really helping my studies. George has been a great help and I thank you for fitting the class into my busy schedule.
- Simone (This student prepared for the LSAT with us)
Vienna
Phone: +1-212-316-2000

Primary Course Venue:

InterContinental Wien
Johannesgasse 28
Vienna 1037, Austria

NOTE: We do NOT typically have staff at the venue, so email us before visiting the venue.
Meet a Vienna LSAT Tutor: Aimee S.
Aimee S. is a lawyer and journalist who has been teaching LSAT prep since 2008. Originally from Pierre, South Dakota, she is a graduate of the University of Illinois at Urbana-Champaign and of Notre Dame Law School. Her LSAT score of 173 was in the 99th percentile of all test-takers. She moved to Vienna in 2014 in order to cover the United Nations for a legal newsmagazine.
Aimee's LSAT teaching has helped her students get accepted to the law schools at Harvard, Duke, the University of Virginia, and the University of Pennsylvania. She has taught LSAT prep to students from over 15 countries, and is proud that her approach to teaching has proved effective with diverse groups of students. She enjoys spending her free time in Vienna's large number of museums.