LSAT Prep Courses in Vancouver (Canada)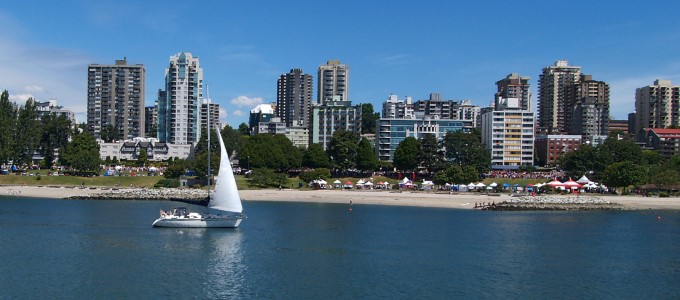 Law school applicants in Vancouver can receive Law School Admission Test (LSAT) scores that exceed their expectations with Manhattan Review's highly effective LSAT prep offerings. Our LSAT learning options in Vancouver include group LSAT instruction in online interactive format, traditional LSAT prep courses that meet at convenient locations in the Vancouver area, customized LSAT private tutoring, and authentic LSAT practice tests. Manhattan Review's LSAT teaching has been helping prospective law students significantly improve their LSAT performance since 1999, and our LSAT clients have been accepted to the top law schools in the United States and Canada. Our LSAT students learn how to master each type of LSAT exercise, how to organize comprehensive study plans, and how to use strategic test-taking approaches for maximum score gains. Manhattan Review's Vancouver LSAT tutors and instructors hold degrees from prestigious universities and law schools and have achieved upper-percentile test scores. They are also experienced educators who have been trained in Manhattan Review's unique course materials and original instructional methodologies. With Manhattan Review's Vancouver LSAT prep services, you can start improving your LSAT scores and law school admission prospects right away.
The ideal situation for LSAT students is to succeed on the first test attempt. The LSAT cannot be taken more than three times within any continuous two-year period, and some law schools consider the average of all LSAT administrations rather than the highest individual score. Law school applicants who are aware of the average LSAT score ranges of students previously accepted to their preferred law schools have a preparation advantage, and these statistics are relatively easy to find. All law schools accredited by the American Bar Association (ABA) are required to publish certain types of information on their programs, such as student academic profiles (average GPA and LSAT scores) and employment outcomes. Harvard Law School, for example, reports LSAT scores of 170 (25th percentile) to 175 (75th percentile). Canadian law schools are not bound by ABA disclosure requirements, but they will nonetheless generally list their LSAT data. The median LSAT score for students accepted to the University of Toronto Faculty of Law is 167, with a middle 50% score range of 165-170. Law school applicants should be prepared to meet or exceed the LSAT score expectations of their preferred law schools.
Manhattan Review's LSAT prep services in Vancouver have taught a large number of students how to receive competitive LSAT scores. Our LSAT teaching is ultimately legitimized by our clients' acceptance to the best programs for advanced legal training in North America, including Harvard Law School, Stanford Law School, Georgetown Law Center, the University of California's Hastings College of the Law, Yale Law School, Princeton Law School, the University of Toronto Faculty of Law, and many more. Thousands of our former LSAT students have completed their JDs and are now pursuing legal careers at law firms and in business, government, and public advocacy. For more information on Manhattan Review's LSAT prep services in Vancouver, including course options, course scheduling, and program details, contact us by phone, email, or online.

Hello, I just wanted to let you know that the current class that i am taking is really helping my studies. George has been a great help and I thank you for fitting the class into my busy schedule.
- Simone (This student prepared for the LSAT with us)
Vancouver
Primary Course Venue:

Manhattan Review GMAT GRE LSAT Prep
Vancouver Teaching Center at the Sheraton
1088 Burrard Street
Vancouver, British Columbia V6Z 2R9
Canada

Phone: (604) 628-6110

NOTE: We do NOT typically have staff at the venue, so email us before visiting the venue.
Meet a Vancouver LSAT Tutor: Rudy T.
Rudy T. has been an LSAT tutor and classroom instructor for Manhattan Review in New York and Vancouver since 2007. He is a graduate of Columbia University and Fordham University School of Law. He has served as an adjunct faculty member at several law schools in the New York City area, and he also has experience as a litigator for a firm based in suburban New Jersey.
Rudy relocated to Vancouver in 2015, and he is currently in-house counsel for a local manufacturing company. According to his students, Rudy's LSAT teaching is informed by his diverse experience in the legal profession and as a legal educator. He is widely regarded as an excellent LSAT teacher with a gift for breaking down LSAT exercises into a series of easily understood concepts.