LSAT Prep Courses in Urbana-Champaign (Illinois)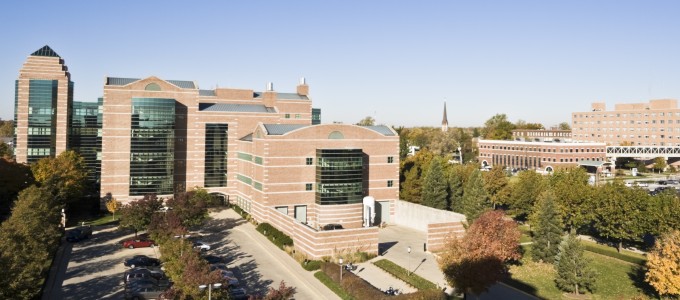 The Law School Admission Test, or LSAT, is usually the most critical component of any application to a law school. The admissions committees of most law schools will prioritize the scores on the LSAT over any prior grades in making decisions for who to accept, as it provides a stronger window into one's capabilities for the legal profession. Manhattan Review has been offering preparation services for the LSAT exam since 1999 and has helped many students with getting into the law school of their choice. With group courses, private tutoring, and practice exams available as resources to choose from, Manhattan Review offers a wide variety of options for students to potentially take advantage of in their preparation for the exam. Students in the Urbana-Champaign area have managed to successfully attend law schools all across the world thanks to Manhattan Review assisting them in various capacities with their preparation for the LSAT.
Students who have utilized Manhattan Review to prepare themselves for the LSAT exam have managed to achieve the high scores that result in a successful law school application, and have gone on to prestigious law schools such as Harvard, Georgetown, University of Pennsylvania, Duke, Emory, and many others across the United States and throughout the world. Students have also managed to use their education at these law schools to launch successful careers in the form of working for various law firms and private companies in and out of the Urbana-Champaign area. With so much of law school applications putting more weight into a high LSAT score than a high GPA, having an instructor who can bring out your best potential and potentially assist you with your strong and weak points is an important factor in getting the high score that law school admissions committees are looking for in their applications.
Students have the option to utilize Manhattan Review's group course option if they wish to learn in a setting with other students who aspire to learn the same topics under the guidance of a common instructor. They also have the option to learn from an individual tutor who is focused solely on them and offers a customizable lesson plan, flexible scheduling, and the ability to meet at a common location in the Urbana-Champaign area. Students can utilize both of these options in either an online or in-person context depending on what they feel is most appropriate for their needs. Manhattan Review can also provide students with a wide variety of practice exams that are kept updated to match the current formatting and content of the LSAT exam's current layout. Students in the Urbana-Champaign area who wish to learn more about Manhattan Review should call or email an academic program advisor today to learn more about their potential options.

Hello, I just wanted to let you know that the current class that i am taking is really helping my studies. George has been a great help and I thank you for fitting the class into my busy schedule.
- Simone (This student prepared for the LSAT with us)
Meet an Urbana-Champaign LSAT Tutor: Nicole B.
Nicole B. acquired her law degree from the Penn Law and moved to the Urbana-Champaign area relatively recently for work purposes after spending several years in the Pennsylvania area post-graduation. In addition to working as a tutor for the LSAT exam with Manhattan Review, she also tutors students who have gotten accepted into law school in their law school classes.
Nicole also works as a practicing attorney in addition to her work as a tutor for various elements related to law school, and enjoys sharing her own practical advice with students who may need some help with their careers. When she is not working as a tutor for the LSAT or an instructor for other various activities related to the law, she likes to bake.