LSAT Prep Courses in Tokyo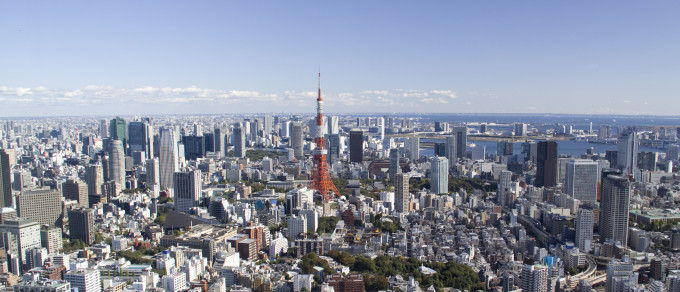 LSAT Preparation in Tokyo (Japan)
Whether you want to work in the legal department of a major corporation, become a prominent litigation attorney or a famous judge, your journey starts with the LSAT admission exam. Your score will set the stage for your career, since top law school programs review your results as a key component of your application. Much like the Bar exam upon graduation, your score is a major stepping stone to your career success.
Some aspiring J.D. candidates run up against a wall with the LSAT and never continue. The standardized exam has a reputation for its challenging logic questions and structure. However, Manhattan Review has been deconstructing this exam since 1999. Our expert test prep instructors are no strangers to how it all works. With our help, you won't have to feel stressed out or overwhelmed as you prepare for testing.
Together, we can help you become a master of the reasoning that will govern how you respond to each question. Rather than assuming that the test relies on complex comprehension problems and tricky riddles, trust us to make these questions approachable and accessible. Answer with confidence and rack up more points section by section.
Whatever your areas of weakness, we have the course syllabus and platform to show you the results on the LSAT in Tokyo. You can choose to register for a full-length classroom course, and an energetic instructor will be your helpful guide. Get the support of a private tutor in individualized study sessions with our efficient and effective private tutoring program. Or, plug in with a working Wi-Fi connection and benefit from our streamlined course syllabus online. Our Interactive Online Courses are designed to bring you the best possible study guide.
Looking at law schools in Japan? With LSAT coaching and admissions counseling, we have helped students gain entry into the region's most prominent higher education facilities. Get a top-percentile LSAT score, submit with a high quality application, and watch the acceptance letters roll in from University of Tokyo, Keio University Law School, Chuo University, Waseda University Law School, Temple University Beasley School of Law, or Waseda Law School. Wherever you want to go, the LSAT is the key that will open doors to your opportunities.

Hello, I just wanted to let you know that the current class that i am taking is really helping my studies. George has been a great help and I thank you for fitting the class into my busy schedule.
- Simone (This student prepared for the LSAT with us)
Tokyo
Primary Course Venue:

InterContinental Ana Tokyo
1-12-33 Akasaka, Minato
Tokyo Prefecture 107-0052, Japan

Phone: +81-3-4589-5125

NOTE: We do NOT typically have staff at the venue, so email us before visiting the venue.
Meet a Tokyo LSAT Tutor: Bruno K.
Bruno attended Princeton University with a pre-Law focus. He knew that he wanted to work in the field of environmental law and was already well on his way. While he was at the university, he interned for a major company near New York City to begin learning the ropes. This was the perfect platform to expand his skills in the classroom and the workplace simultaneously.
As Bruno neared graduation, he knew that it was time to take the LSAT and consider his prospects for a J.D. program. He already had the honor roll grades and accomplishments to apply at schools like Yale, Harvard, Princeton, and Georgetown. However, Bruno decided to think outside the typical box for two reasons.
First, Bruno descended from a Belgium-born father and Japanese-born mother. As a result, he was trilingual and well traveled, with easy fluency in English, Japanese, and Dutch. He knew it was possible to leave the country and potentially take on the environmental cause on a much larger scale. Second, the promising academic was aware of the major auto industry presence in Tokyo, the connecting piece to the puzzle. Thanks to his impressive application (including an almost off-the-charts LSAT score), Bruno landed a spot at the prestigious Chuo University.
With his postgraduate degree in hand, Bruno has climbed the corporate ranks as a legal expert at a Top 500 firm. He has also taken the opportunity to share his knowledge and experience with aspiring J.D. candidates at Manhattan Review. As an LSAT tutor, Bruno has a seasoned understanding for how to achieve the highest score. Since he has taken his legal career to a global level, it's no surprise his students have since graduated from the top law schools in Tokyo and around the world.