LSAT Prep Courses in Sydney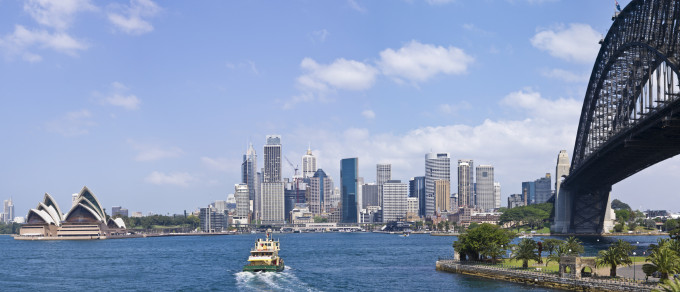 LSAT Preparation in Sydney (Australia)
Students seeking top scores on the LSAT in Sydney have the upper hand toward future success. Manhattan Review has comprehensive resources and support custom-fit for each student's learning needs. Our classroom setting offers a rigorous regimen of LSAT training with a highly qualified LSAT instructor. At the same time, we are like a well-oiled machine with strategies that yield top scores.
We also offer private tutoring to bring in a more personal, one-on-one interaction approach. For many students, this individualized engagement is the most effective way to learn. Still, for those trying to manage a tight schedule, our Interactive Online Courses may be the most viable option. Our virtual classroom has high-tech functionality to make interaction easier and bring the learning environment anywhere you can get online.
The LSAT seems like an intimidating test at first, but at Manhattan Review, we take the stress out of the equation. Delivering test prep services since 1999, we simply understand that high-level problem solving skills, analytical thinking, and deductive reasoning will absolutely ensure top-percentile results on the LSAT. This is an exam that we have encountered year after year, and we have learned how to recognize the underpinnings of LSAT logic. We have deconstructed and analyzed this test, so all you have to do is learn how to answer the right questions correctly on testing day.
For students in Sydney, higher LSAT scores will bring a higher rate of return for the acceptance letters. You can make a name for yourself early in your attorney career, and jumpstart your success by scoring high on this standardized test. Before you even achieve your J.D., you can add an impressive bullet point to your resume with the credential of a great score and top school.
The most competitive scores will give you access to the top programs in Sydney. Manhattan Review has helped pluck out the best young professionals around the globe gearing up for law school. In our relationship, we advise and execute educational strategies that secure those precious spots.
In Australia, our track record is both robust and expanding every day. We have coached and counseled hundreds of students who then got their law degrees at Australian School of Business University of New South Wales and the University of Sydney. You'll become inspired by your budding career prospects as you pursue your education in law and learn of the many options available in Sydney. Internationally, our test prep services have also landed top-LSAT scoring students in Harvard Law, Yale, Stanford, Georgetown, and many other renowned names.

Hello, I just wanted to let you know that the current class that i am taking is really helping my studies. George has been a great help and I thank you for fitting the class into my busy schedule.
- Simone (This student prepared for the LSAT with us)
Sydney
Primary Course Venue:

Sheraton on the Park
161 Elizabeth Street
Sydney, New South Wales 2000, Australia

Phone: +61 2 8417 2051

NOTE: We do NOT typically have staff at the venue, so email us before visiting the venue.
Meet a Sydney LSAT Tutor: John S.
John wrote financial newsletters and stock market reports in New York City after graduating from NYU with degrees in Finance and English. As John decided to bring his career to a new level, he decided that enrolling in business school would ultimately be the right fit for him. At this juncture, the scholarly student achieved a GMAT score in the 99th percentile.
As John began exploring his options for MBA programs, he was most impressed by the leading international business school at University of Sydney. John relocated to Sydney to be a pioneer of this brand new learning space. In addition to his top GMAT score, John impressed once again with his LSAT and was accepted into this program, where he studied globalization and leadership.
Working toward his masters-level LLM degree focused on business, John has a concentration on intellectual property – an area that appeals to his wordsmith ways. With this unique, cutting-edge education, John is supplied with the tools to help you succeed on the LSAT in Sydney. He will tell you that he still misses a great slice of pizza from back home in NYC, but living abroad has expanded his horizons exponentially.