LSAT Prep Courses in Sofia (Bulgaria)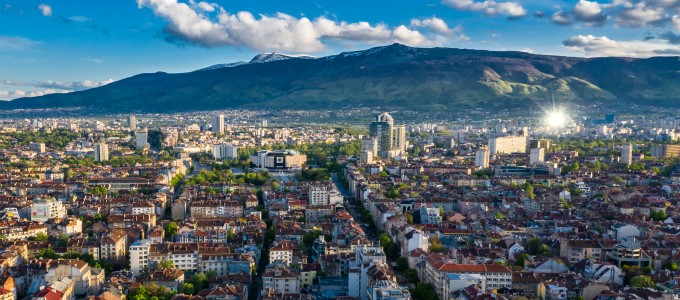 Law School Admission Test (LSAT) is a highly searched exam among the students in Sofia, who want to enter universities with law programs. Manhattan Review has been working with students since 1999 and has become known as the most efficient educational test prep center in Sofia. Throughtout the years, we have earned our reputation by offering real-time LSAT group classes that work with high technology programs and tools, customized LSAT private tutoring and strong base of LSAT computer adaptive practice tests, which we adapt to the real exam to help increase our students' chances for higher score by working with them. Our students are located in different countries all around the globe, and they are spread in all the continents with majority in Europe and the USA. Manhattan Review has a team of LSAT professionals working with the company since the very beginning. Their experience and high qualifications are a major factor to our success and to becoming a leading company for LSAT preparation in Sofia. Manhattan Review offers not only proven teaching methods, but also a specific approach to each student in the way of achieving good score on the LSAT, providing study materials and practice questions bank. If you are eager to understand more about the different preparation options and opportunities, feel free to contact us and we will be happy to start the process of your successful program.
Sofia has now become one of the locations with most successful exam-takers for the LSAT. Manhattan Review's students manage to get to top schools such as Harvard, Stanford, UC Berkley, Columbia University, Oxford and Cambridge, and many many more. A high score on the LSAT not only guarantee a place in one of the best law programs, but also promise great working success. Manhattan Review trained students from the top Fortune 500 companies in Sofia and the once, specialized in local law firms with high results. A survey recently showed the correlation between high-percentile score on the LSAT and entering well-paid companies's law sector with salaries 70% more than the average master graduates.
For law school, there are different factors to be accepted, but research show that the LSAT score plays an important role here. Students with high scores absolutely have higher chances of acceptance to their top-choice programs. Even though that there is no strong connection between the GPA and the LSAT score, some educators say there is some slight relevance between them. The ability to achieve a top score on the LSAT can be improved and developed. The score you must score for admission varies between the different law schools and their programs. However, a high score on the LSAT is mostly considered around 160, but sometimes educational centers require more or less. Achieving the score you need is something that we will work on, giving you a full spectrum of opportunities, which will impress the law admission and enter the school you are applying for.

Hello, I just wanted to let you know that the current class that i am taking is really helping my studies. George has been a great help and I thank you for fitting the class into my busy schedule.
- Simone (This student prepared for the LSAT with us)
Sofia
Primary Course Venue:

Hilton Sofia
1 Bulgaria Blvd
Sofia 1421, Bulgaria

NOTE: We do NOT typically have staff at the venue, so email us before visiting the venue.
Meet a Sofia LSAT Tutor: Amelia W.
Amelia W. born in Brussels, has 8 years teaching experience with Manhattan Review. She graduated from Geneva Academy for International Humanitarian Law and Human Rights and started working for a small law company in Amsterdam right after her graduation. Later, she became a law consultant in an international financial company in Geneva and relocated in Sofia with the task to to open a local law department of the company here because of the high demand of work. She is a tutor, helping students to enter law schools, while preparing them for the LSAT, as she wants to do her part of preparing highly motivated professionals for this important job in society.
Amelia's students are happy with her teaching style and often express their satisfaction with her. "She's always well prepared and gives us great tips in the process of preparation, not only for the exam, but also for the whole admission process. I couldn' be happier to have an instructor like her in as I go forward in this process!" said from a current student of Amelia, working with her one-on-one. The ability to communicate so well with students is something that Amelia perhaps learned in her acting class, which she continues to visit in her free time and enjoys singing as well.