LSAT Prep Courses in Seoul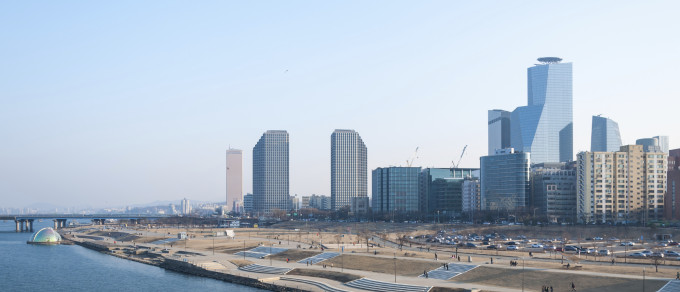 LSAT Preparation in Seoul (South Korea)
Congratulations on your decision to continue your schooling with a law school degree. Whether you want to be a world-class power attorney or are seeking out other vectors of this industry, a J.D. degree can open up an incredible variety of opportunities. Top employers will move your application to the top of the stack, as the letters behind your name automatically brand you as a dedicated scholar with a distinguished degree.
Of course, one of the first steps toward law school is attaining a top score on the LSAT exam. This may seem like an especially challenging feat on account of the complicated logic questions and critical thinking questions. However, the LSAT is a fairly formulaic standardized test, and our team has been analyzing and deconstructing its format for years.
Since 1999, we have helped students around the globe acquire the credentials to get admitted into top law schools. In South Korea, our Seoul tutors are highly educated and well equipped to prepare students for their success. A top percentile LSAT score can help you secure your spot at a first-class, first-choice law program. This will set the critical foundation for your future career, creating your reputation as a rockstar J.D. with an impressive background.
The learning atmosphere you choose is completely up to you. Some students enjoy the high energy and collaborative environment of a classroom setting. Our course syllabus provides an efficient and effective tool for students to prepare for the LSAT. Rather than guess what you should study, you can utilize the learning materials that are relevant to the exam's actual questions.
If the classroom setting is not your first choice, you can go with private tutoring sessions to harness the skills of a top LSAT tutor here in Seoul. Combined with our world-class test training materials, you can make your way up the percentiles with the focused and concentrated help of a seasoned LSAT instructor. In this approach, the teacher can custom-fit the course syllabus to strengthen any areas of weakness and work those toward maximum point-scoring potential.
If time is an issue and you can't leverage the full capacity of our learning tools, don't worry. As a powerful modern tool, we have created Interactive Online Courses that allow students to participate in the classroom setting through remote learning. All you have to do is log in to get the many benefits of our boutique test prep company's proven methods. We have helped students get accepted into the top law school programs in Seoul as well as throughout the world. If you want to set yourself apart for admission in a world-ranked law program, we can help you prepare the smart way. Once you master the Law School Admission Test, you will be moving in a direct line toward your goals.
Graduate-level, J.D. degrees are available at Seoul National University, Chungnam National University, Hanyang University Law School, Ewha Woman's University, University of Seoul, Hankuk University of Foreign Studies, Ajou University, Chung-Ang University, Inha University, and many more. Depending on where you are drawn to attend, you can gain the competitive edge as you seek entry into these often-small programs. Set yourself apart from the other candidates by ranking in the upper echelon of this important standardized exam.

Hello, I just wanted to let you know that the current class that i am taking is really helping my studies. George has been a great help and I thank you for fitting the class into my busy schedule.
- Simone (This student prepared for the LSAT with us)
Seoul
Primary Course Venue:

Sheraton Seoul D Cube City Hotel
662 Gyeongin-ro
Guro-gu, Seoul 152-887, South Korea

NOTE: We do NOT typically have staff at the venue, so email us before visiting the venue.
Meet a Seoul LSAT Tutor: Mitchell C.
While enrolled at Harvard University, Mitchell discovered a student exchange program that caught his eye. Working with the Harvard-Yenching Institute located on the Ivy League school's campus, Mitchell wanted to bring his interest in Asian studies to a whole new level. From Harvard's East Asian Languages and Civilizations, this unique and extraordinary opportunity arose.
Mitchell knew he one day wanted to be a professor, so he concentrated his focus on finding his way across the continent. Once he had secured his entry into this academic honor, he managed to get a fellowship that brought him to special training programs, most notably in Seoul. He matriculated with his J.D. at Seoul National University, having demonstrated a solid academic record and results in the 99th percentile for the LSAT exam.
Now an SNU graduate with a law degree, Mitchell is a published professor who has been a strong presence in the academic scene in South Korea. As an LSAT instructor with Manhattan Review, Mitchell is able to give a global perspective to his students. With his unusual networking approach, Mitchell has brought his studies to brand new places, inspiring new professional goals. His ambitious attitude is a drive that explains his distinguished degree. As a well-rated Seoul tutor, he surely can show you how to approach the LSAT in a winning way.
In his spare time, Mitchell continues to enjoy traveling, hanging out at craft beer breweries, and keeping up with college sports.