LSAT Prep Courses in Providence (Rhode Island)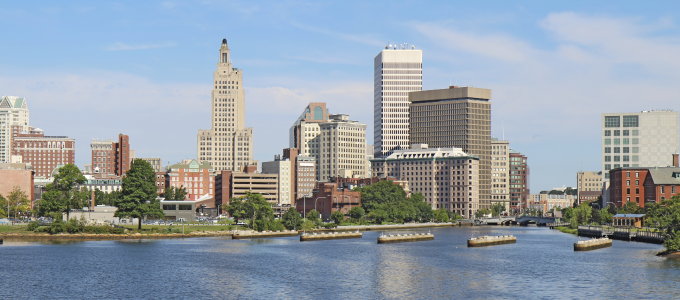 For prospective law students, the Law School Admission Test, or LSAT, is perhaps one of, if not the, biggest challenges that they must overcome on the path to law school. This is true whether a prospective law student desires to attend law school in the United States, Canada, or the increasing number of other countries that require the LSAT for admission. Designed as a tool to assess verbal and analytical reasoning skills, the LSAT is often perceived as difficult because it challenges law school hopefuls to raise the bar with respect to their test preparation methods and so much more. At Manhattan Review, we have a tried and true LSAT test preparation program that is guaranteed to give you the necessary foundation you need to achieve your highest possible LSAT score and academic success beyond.
Since 1999, Manhattan Review has been the industry leader in LSAT test prep services all over the world, including in Providence. Our state-of-the-art program gives prospective law students unprecedented access to a learning program custom designed for them by them. No more one size fits all test prep, at Manhattan Review, our participants are given control to create a learning program that suits their individual learning style and considers their availability. This includes offering interactive online courses, access to world-class private tutors, and practice tests that mimic the real LSAT.
Over the years, Manhattan Review's LSAT test prep program has garnered a great deal of respect throughout the state of Rhode Island, and especially in Providence. There are two reasons for this. First, our participants are among the highest scorers on the LSAT, making them the most highly sought after by the top law schools in the area. This includes schools like the Roger Williams University School of Law who have in the past and continue to accept our LSAT test prep participants. The second reason that our past participants fare better than other prospective law students is because they demonstrate a higher aptitude for academic success, which is desirable for any program. Law schools want the very best and Manhattan Review delivers just that.

Hello, I just wanted to let you know that the current class that i am taking is really helping my studies. George has been a great help and I thank you for fitting the class into my busy schedule.
- Simone (This student prepared for the LSAT with us)
Providence
Primary Course Venue:

Manhattan Review GMAT GRE LSAT Prep
Providence Teaching Center at the Hilton
21 Atwells Avenue
Providence, RI 02903

Phone: (401) 648-0193

NOTE: We do NOT typically have staff at the venue, so email us before visiting the venue.
Meet a Providence LSAT Tutor: Layla D.
Born and raised right here in Providence, Layla is no stranger to hard work, a trait that has nonetheless contributed to her many achievements and professional accolades within the field of law. Funny enough, Layla didn't discover her passion for the law until she was nearly about to graduate from Roger Williams University with a degree in business. Upon taking an elective about business law, Layla became fascinated, prompting her to change her major. Changing her major added more time to her tenure at Roger Williams, but as Layla will tell you, it was well worth it to finally figure out what she in fact wanted to pursue professionally. She tells her students at Manhattan Review that such a lesson is in fact invaluable and to not diminish the benefit of having that gift of direction. However, she also advises that knowing is only half of the battle. Once you know what you want, you have to push forward full steam ahead.
In addition to imparting words of wisdom and valuable life lessons on her students that she privately tutors at Manhattan Review, Layla plays a significant role in helping them to develop the necessary knowledge and skills to reach their testing goals on the LSAT. Having taken the LSAT herself many years ago and earning a score in the 99th percentile, Layla knows what it takes to perform well on the LSAT and therefore can serve as a shining example that it can be done, while at the same time passing along the benefit of her experience. Our students love working with Layla because she is so down-to-earth, often meeting with her students for coffee at the local Starbucks to not only discuss any questions or concerns regarding their test prep learning plans, but also to discuss career planning, as she is always more than willing to provide that type of assistance to up and coming lawyers.