LSAT Prep Courses in Princeton (New Jersey)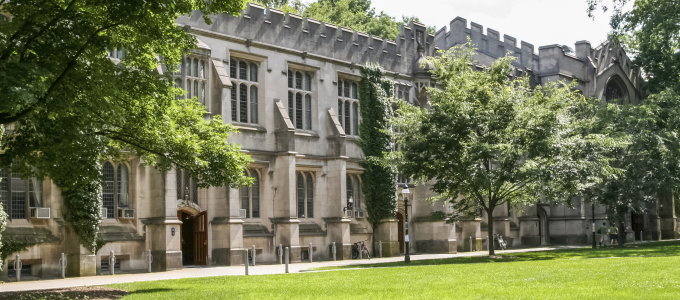 The Law School Admission Test (LSAT) is one of the most important requirements for law school applications, and is nearly always a major factor in admissions decisions. Manhattan Review in Princeton offers a full range of preparation services for the LSAT, including on-site and online LSAT prep courses, private LSAT tutoring, and LSAT practice tests. Our LSAT courses and private tutoring plans feature the most current and relevant LSAT subject matter, test-taking approaches, and study techniques, and are taught by the industry's most highly credentialed LSAT educators using innovative and accessible methods of instruction. Manhattan Review has been helping students around the world master the LSAT and get accepted to law school since 1999. Many other test prep companies use overly generalized instructional methods and materials that emphasize quantity over quality, but Manhattan Review's LSAT instruction is dictated by the individual needs of our students rather than our bottom line. Learn more about our comprehensive, differentiated, and unique LSAT prep services by contacting us right away.
Employment prospects for law school graduates are to a great extent based on the ranking of their law schools. Unemployment and underemployment in the legal profession have gotten a great deal of media attention in recent years, but graduates of the top programs still do quite well. Within 10 months of finishing their JDs, 167 out of 195 members of the most recent graduating class at Stanford Law School (almost 86%) had secured positions that require bar passage. 50th-percentile salaries for these graduates ranged from $160,000 per year (for those working at law firms) to $45,000 annually (for jobs in academia or at public interest organizations). Stanford Law School graduates clearly have lucrative options in the job market, and those who earn lower salaries generally choose to enter the more modestly compensated areas of legal practice. Conversely, the David A. Clarke School of Law at the University of the District of Columbia, a program ranked far below Stanford, reports that just 26% (18 out of 68) of its most recent graduates are employed in jobs that require bar passage. Middle 50% (25th through 75th percentile) LSAT scores at these institutions (145-151 for UDC and 169-173 for Stanford) predict these discrepancies in employment outcomes.
Manhattan Review's LSAT prep courses and private tutoring consistently produce the LSAT scores necessary for acceptance to highly ranked law schools such as Harvard, Yale, Columbia, Stanford, the University of Chicago, New York University, and Duke. Our former LSAT students have become respected legal professionals at a variety of organizations, including Fortune 500 companies (Prudential Financial, Archer Daniels Midland, and Exxon Mobil), large law firms (Norton Rose Fulbright, Sidley Austin, and Baker & McKenzie), government agencies (the U.S. Department of Justice and the U.S. Department of Education), and public interest firms (the NAACP Legal Defense Fund and Equal Justice Works). Prospective law students should consider their future viability in the job market before applying to law school. The most reliable path to an accomplished career is graduating from a top law school, which requires high LSAT scores for admission. Manhattan Review's LSAT prep courses and private tutoring are the first step in the right direction.

Hello, I just wanted to let you know that the current class that i am taking is really helping my studies. George has been a great help and I thank you for fitting the class into my busy schedule.
- Simone (This student prepared for the LSAT with us)
Princeton
Primary Course Venue:

Manhattan Review GMAT GRE LSAT Prep
Princeton Teaching Center at the Hyatt
3565 U.S. Route 1
Princeton, NJ 08540

Phone: (609) 945-5917

NOTE: We do NOT typically have staff at the venue, so email us before visiting the venue.
Meet a Princeton LSAT Tutor: Lawrence N.
Lawrence N. is a graduate of the University of Maryland and New York University School of Law. His LSAT score of 172 led to several job offers from tutoring companies while he was still a law student, and he has now been teaching LSAT prep since 2008 and for Manhattan Review since 2012. He completed his JD in the top 10% of his class, and he has since compiled an impressive record of trial experience in public interest cases.
Lawrence is originally from Mobile, Alabama, and his teaching draws on his friendly southern roots. According to one recent student, "Lawrence's LSAT tutoring demonstrates plenty of New York sophistication, but it is delivered in a style that is unmistakably tinged with southern hospitality." Lawrence's LSAT students have been accepted to the law schools at Stanford, Columbia, the University of Pennsylvania, UCLA, and many other top programs.