LSAT Prep Courses in Prague (Czech Republic)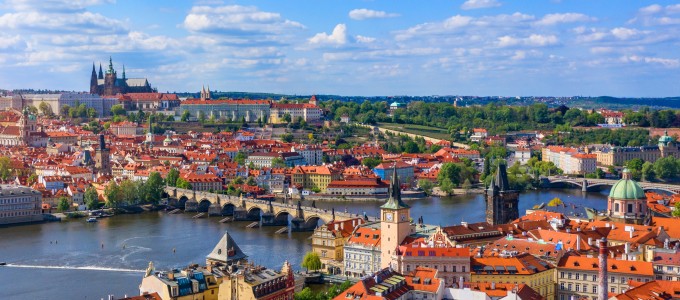 The Law School Admission Test, or the LSAT, is one of the standardized tests that is taken the most seriously by admissions committees as a testament to the student's potential ability to excel academically. Proper preparation to ensure a stronger performance on the day of the test is a potentially critical factor for anyone looking to get into law school. Students looking to prepare themselves for the LSAT exam should look to Manhattan Review. Manhattan Review has been offering the best standardized test prep for students in and out of the Prague area since 1999, and allows students the ability to customize their package in order to ensure that they are able to get the lesson plan that works best for them. Students who work with Manhattan Review for the process of preparing for the LSAT are able to utilize group courses, private tutoring, and practice exams in combination with one another or individually as they see fit.
Students who work with Manhattan Review for the process of preparing themselves for the LSAT are able to take advantage of a wide variety of benefits to help them get the most out of their course of study, along with having access to instructors who have helped a plethora of students who are looking to properly prepare themselves for the LSAT. Manhattan Review's group courses and private tutoring are offered both online and in-person depending on what the student would prefer, and Manhattan Review's in-person private tutors can work with their students at any mutually convenient location in the Prague area. Manhattan Review private tutors can also offer flexible scheduling and the ability to customize their lesson plans as they see fit to ensure proper coverage of strengths and weaknesses. Students who utilize Manhattan Review's practice tests will be working with exams that are updated on an annual basis to reflect the formatting and content.
Students who have used Manhattan Review for the purposes of receiving guidance to help them prepare for the LSAT have managed to develop a greater understanding of what is needed for attaining a higher score on the day of the test, along with greater knowledge of the material covered on the exam. Students who have worked with Manhattan Review to improve their LSAT scores have managed to use their improved scores to get into a wide variety of law schools, including Harvard, Yale, Stetson, Quinnipiac, Texas A&M, University of Minnesota, Monterey, University of South Carolina, and many others in a wide variety of locations and disciplines. Students have also used their academic backgrounds at these schools to ensure that they are able to work in a wide variety of career fields, including at several Fortune 500 companies. Call or email one of Manhattan Review's academic program advisors to learn more.

Hello, I just wanted to let you know that the current class that i am taking is really helping my studies. George has been a great help and I thank you for fitting the class into my busy schedule.
- Simone (This student prepared for the LSAT with us)
Prague
Primary Course Venue:

Prague Marriott Hotel
V Celnici 8
110 00 Praha 1, Czech Republic

NOTE: We do NOT typically have staff at the venue, so email us before visiting the venue.
Meet a Prague LSAT Tutor: Chloe C.
Chloe C. has been helping students in the Prague area with their preparations for standardized tests, such as the LSAT, since she finished her education at Brown University and returned to the Prague area to assist students. She now works with Manhattan Review and helps a wide variety of Prague students with standardized tests in a large number of different contexts.
Chloe's methods for helping her students with the LSAT exam are designed to be beneficial for them no matter the context, whether it be in a group setting or in the form of private tutoring. When she is not helping students in the Prague area with their standardized tests, she is interested in figure skating and spends time at her local rink.