LSAT Prep Courses in Portland (Oregon)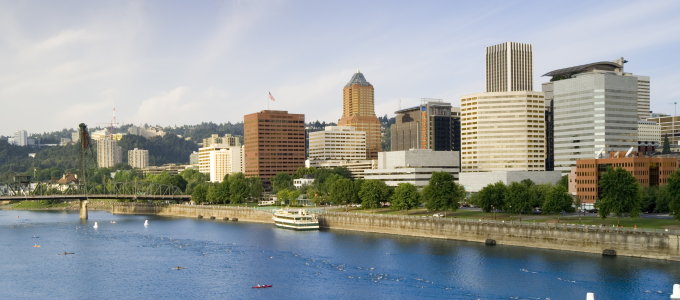 At Manhattan Review, LSAT prep courses were created for students seeking better scores on the exam. Have a top law school you'd like to get your foot into? If so, it's imperative for you to differentiate yourself from the innumerous stack of applicants. This is how Manhattan Review can help. Since 1999, we have helped guide students through our rigorous and unparalleled study guide towards a high percentile LSAT score. In the process of deconstructing the exam and analyzing the questions, we learned how to strategically prepare students taking the exam. Utilize our one-on-one private tutoring in Portland with world-class instructors who have taken the LSAT themselves and coached hundreds through our top-notch curriculum.
For those familiar with Turbocharge your Prepbooks, considered to be the benchmark in exam prep, you'd find that Manhattan Review is the author. We have made it our business to be the leader in standardized test prep for the past fifteen years. As the only exam prep company founded by a professor, we are uniquely capable of seeking out and retaining the best-educated and most passionate instructors in the world. From there, we hand them our time-tested study methods and watch as they turn out high test scoring champions year after year. Our administrative staff is highly regarded and spoken of from students who have benefited from their kindness and persistence in helping them be matched with a tutor who perfectly suits their learning needs. At Manhattan Review, we understand that no two students are the same and that's why we have crafted the most personalized test prep in the industry.
Our students consistently gain acceptance into their first choice school upon taking our courses. Having an undeniable LSAT score has helped our students walk through the halls of Yale, Harvard, Brown, Columbia, Stanford and Georgetown. Those who want to stay in their home state of Oregon will find fellow students of ours who are attending the University of Oregon School of Law, Lewis & Clark Law School and Willamette University College of Law. The opportunities in Portland are unlimited upon graduation for aspiring lawyers. The city itself is considered one of the most unique in the country and is a hub of activity and commerce. Aspiring lawyers will find plenty of prestigious law firms to join or perhaps follow in the steps of past Manhattan Review students who have gone on to start their own practices. The key to either of these paths is to first attain an undeniable LSAT score. From there, the law school acceptance letters will fill your mailbox and the most difficult question you'll have to answer is which Ivy league school is right for you.

Hello, I just wanted to let you know that the current class that i am taking is really helping my studies. George has been a great help and I thank you for fitting the class into my busy schedule.
- Simone (This student prepared for the LSAT with us)
Portland
Primary Course Venue:

Manhattan Review GMAT GRE LSAT Prep
Portland Teaching Center at the Marriott
1401 SW Naito Parkway
Portland, OR 97201

Phone: (503) 575-1803

NOTE: We do NOT typically have staff at the venue, so email us before visiting the venue.
Meet a Portland LSAT Tutor: Claudia K.
Claudia has the background needed for those seeking a top score on the LSAT. She herself was able to boost her score from a 155 to above a 170 in just the course of a summer and graduated from Georgetown University Law Center. No matter if you are trying to boost your numbers or take the exam for the first time, Claudia is the tutor with the firsthand experience to get you there. Her expertise on the LSAT is strengthened from over six years of one-on-one in tutoring in Portland.
She is described as approachable and down-to-earth as she is always willing to explain questions and concepts in inventive and creative ways. Her breadth of knowledge on the core subject areas helps her to create a no-nonsense study strategy for each of her students. She is also an outstanding resource concerning law school admissions. She chose Georgetown over a number of law schools that were eager to enroll her.
Outside the classroom, Claudia is zealous about baking. Her sharp mind can recall thousands of her own recipes she is constantly creating new ones. Past students of Manhattan Review can corroborate that it isn't uncommon for Claudia to bring a batch of freshly baked chocolate chip cookies, along with a few textbooks, to a study session.