LSAT Prep Courses in Palo Alto (California)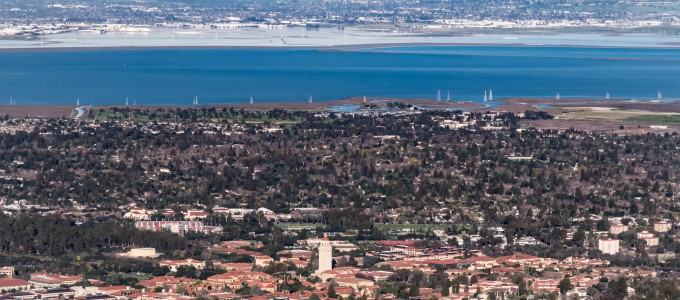 Manhattan Review's Palo Alto services for the Law School Admission Test (LSAT) facilitate high test scores and expanded options for legal study. Palo Alto students can achieve upper-percentile LSAT scores via our on-site or online LSAT group courses, LSAT private tutoring, and LSAT practice tests. Manhattan Review, established in 1999, is a proven test prep company that has helped thousands of students in North America, South America, Europe, Asia, and Africa get accepted to law school through stronger LSAT performance. Our highly successful teaching is the result of credentialed and experienced instructors implementing innovative methods of instruction using the industry's best course materials. Manhattan Review students master the study techniques, test content, and testing skills necessary for superior test score results, and our engaging LSAT learning experiences also produce improved general academic abilities that can last a lifetime. To get started on Palo Alto's most effective LSAT prep, contact Manhattan Review today, either online, by phone, or by email.
Manhattan Review's LSAT teaching has eased acceptance to the best law schools in the United States. Our LSAT clients have entered and finished JD programs at top institutions such as Harvard, Stanford, the University of Virginia, New York University, Yale, Georgetown, the University of Michigan, the University of California-Berkeley, Northwestern, Duke, the University of California-Los Angeles, Notre Dame, the College of William & Mary, Washington University in St. Louis, the University of Texas-Austin, Columbia, the University of Pennsylvania, the University of Southern California, the University of Minnesota, Boston University, Howard University, the University of North Carolina-Chapel Hill, the University of Washington, and many more. Some of our former LSAT clients have established themselves as staff attorneys for Fortune 500 companies (Wells Fargo, Bank of America, State Farm Insurance, CVS Health, and Berkshire Hathaway) or Palo Alto firms (Hewlett-Packard, Stanford Federal Credit Union, Home Care Assistance, and Social Capital). Others have gone to work for major law firms, government agencies, or philanthropic organizations. All of these success stories have a common theme: they all started out with high LSAT scores.
Students who invest the time, effort, and expense in LSAT prep of the highest quality are rewarded in law school and beyond. Not coincidentally, the institutions with the highest LSAT expectations also produce the best opportunities for employment after graduation. According to one external analysis of the salary data included in the U.S. News & World Report rankings, more than 30 American law schools have graduates with median private-sector salaries of $100,000 per year or more. Alumni of the top 20 schools receive median annual salaries of $150,000 and up, including Stanford, Harvard, the University of Pennsylvania, and the University of California-Berkeley. Some prospective law students are tempted to target schools with lesser admission standards, but this approach can be penny-wise and pound-foolish. Students with upper-percentile LSAT scores are extremely likely to be offered admission to a top program, and LSAT prep is therefore an investment that will pay off for the rest of your career.

Hello, I just wanted to let you know that the current class that i am taking is really helping my studies. George has been a great help and I thank you for fitting the class into my busy schedule.
- Simone (This student prepared for the LSAT with us)
Palo Alto
Primary Course Venue:

Manhattan Review GMAT GRE LSAT Prep
Palo Alto Teaching Center at the Sheraton
625 El Camino Real
Palo Alto, CA 94301

Phone: (650) 618-5062

NOTE: We do NOT typically have staff at the venue, so email us before visiting the venue.
Meet a Palo Alto LSAT Tutor: Calvin R.
Calvin R. began his affiliation with Manhattan Review's Palo Alto office in 2017, teaching on-site and online group courses as well as private tutoring plans. He has been an LSAT educator for 11 years, with prior stints in San Diego and in Los Angeles. He is also a lawyer with his own practice, and he specializes in certain types of criminal defense. Originally from Duluth, Minnesota, he moved to California after graduating from high school.
Calvin's academic credentials include a bachelor of science in chemistry from the University of California-Riverside and a JD from the University of Southern California's Gould School of Law. His students describe him as a careful and patient teacher with a gift for explaining LSAT concepts in ways that everyone can understand. His favorite hobbies are skeet shooting, motocross, and water polo.