LSAT Prep in Oxford (United Kingdom)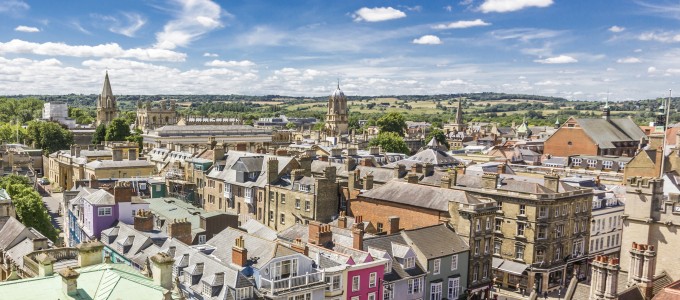 The Law School Admission Test, or the LSAT, is the main factor determining one's admission status at various law schools spread across the world, as it is considered a major indicator of how well a student will do at managing law school coursework when they attend the law school in question. Manhattan Review has helped a wide variety of students with their LSAT exam course of study since 1999, and is the best resource for students in and out of the Oxford area who are looking to gain a better grasp of the LSAT exam's content in the process of studying the material covered on the exam. Students who work with Manhattan Review for their LSAT preparation have the ability to utilize any combination of group courses, private tutoring, and practice exams that they feel would be best for them to ensure a stronger performance on the day of the test. Manhattan Review also offers benefits alongside these study options designed for students to fully optimize their preparation process.
Students who work with a Manhattan Review instructor for their LSAT course of study will have access to a highly experienced instructor who has helped many students in and out of Oxford to prepare for the LSAT exam, and they will be able to work with the group course or private tutor either in-person or online depending on what they feel would be the best option for them. Manhattan Review can also provide students with practice exams that are updated on an annual basis to ensure that the students will have an accurate view of the formatting and content covered on the LSAT's most recent edition. Students who work with a Manhattan Review private tutor have access to flexible scheduling and a study plan that is able to be customized as the student wishes to allow for proper coverage of strengths and weaknesses. Students who work with an in-person Manhattan Review tutor also have the ability to choose any mutually agreed upon convenient location in the Oxford area to study.
Students who have worked with Manhattan Review for the process of learning the material that is covered on the LSAT exam have managed to translate their course of study into a greater knowledge of the material that has helped them both on the day of the exam and with subsequent course work. Students have managed to translate their improved scores from the day of the LSAT exam into acceptance at a wide variety of law schools, including Harvard, Yale, Stanford, Penn State, Texas A&M, Stetson University, Quinnipiac, Columbia, University of South Carolina, Oxford University, and many more in a wide variety of locations and disciplines. Students have also translated their work with Manhattan Review and their academic backgrounds at these schools into a wide variety of careers, including at various companies in and out of the Oxford area. Call or email an academic program advisor today to learn more about Manhattan Review's offerings for LSAT prep.

Hello, I just wanted to let you know that the current class that i am taking is really helping my studies. George has been a great help and I thank you for fitting the class into my busy schedule.
- Simone (This student prepared for the LSAT with us)
Oxford
Primary Course Venue:

Royal Oxford Hotel
Park End Street
Oxford OX1 1HR, England

NOTE: We do NOT typically have staff at the venue, so email us before visiting the venue.
Meet an Oxford LSAT Tutor: Carla B.
Carla B. has been helping students with preparation for standardized tests such as the LSAT since she attended Oxford University. After she graduated, she then decided to remain in the area to help both the students in the area looking to attend Oxford University for themselves, and those already attending it, with their preferred standardized tests, including students working with Manhattan Review for LSAT prep.
Carla's approach to helping students learn the material on the LSAT is designed to give students the knowledge needed to translate the material that is covered on the exams to their coursework once they are subsequently able to attend law school for themselves. When she is not working with students in the Oxford area, she likes to spend her free time visiting the library.