LSAT Prep Courses in Overland Park (Kansas)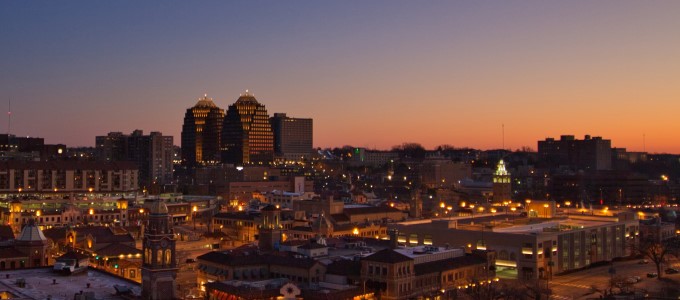 Manhattan Review has the state-of-the-art resources you're seeking for in LSAT prep courses that produce top scores on the exam. Perhaps you'd like to get your foot in the door of nation's top law schools? In order to do so, you must differentiate yourself from the innumerable applicants. Move your application to the top of the stack with an undeniable LSAT score. Now available in Overland Park, you have access to our sought after tutors who can provide invaluable one-on-one training to help you prepare for test day. Manhattan Review has broken down the complex LSAT in order to craft the most in-depth and customizable exam prep in the industry. High-percentile scores have helped past students of ours gain access to the most well-known law schools in the country. For example, Yale, Georgetown, Harvard, Stanford, Princeton and Columbia have handed our students diplomas. Closer to home in Kansas, Overland Park students have received acceptance letters from Washburn University School of Law, UMKC School of Law and the University of Kansas School of Law.
For over fifteen years, we have been the industry leader in standardized exam prep. From the largely considered benchmark series in exam prep, the Turbocharge your Prep books, we used cutting edge techniques and resources to help our students achieve their goals. We scoured the Overland Park area and hired the most passionate and knowledge instructors; many of whom who have take the LSAT and topped the charts. When handed our world-class curriculum, they are unstoppable. Past students of ours have gone on to work for some on the nation's best law firms or even started up their own firms. No matter which path you take after law school is up to you- but the path to get there is always marked with a top LSAT score. A bright, rewarding career in law starts with the name at the top of your J.D. Aspiring lawyers will take note that investing in your future will pay off ten fold. Don't wait another minute, start our unsurpassed LSAT prep curriculum today.
Even the busiest of schedules is no problem when studying for the LSAT. We offer a variety of course plans including traditional courses, our Interactive Online Courses and the most popular and effective choice, one=on=one private tutoring. Our friendly administrative staff will set you up with a professional tutor who best suits your individual learning style. If we have learned one lesson over the past decade and a half, it is this: no two students are the same. They don't learn the same and their end goals are numerous. Having a seasoned guide to take you from aspiring lawyer to law school and finally to a practicing lawyer is invaluable. At Manhattan Review, we offer more than just prep courses but a tutor who is interested in your specific, long term goals and will help you not only ace the exam, but choose between the multitude of top law schools all vying to enroll you. Even further than that, past students comment on staying in touch with their mentor for life. We invite you learn about one such Overland tutor below by reading their profile.

Hello, I just wanted to let you know that the current class that i am taking is really helping my studies. George has been a great help and I thank you for fitting the class into my busy schedule.
- Simone (This student prepared for the LSAT with us)
Overland Park
Primary Course Venue:

Manhattan Review GMAT GRE LSAT Prep
Overland Park Teaching Center at the Sheraton
6100 College Blvd
Overland Park, KS 66211

Phone: (913) 562-1152

NOTE: We do NOT typically have staff at the venue, so email us before visiting the venue.
Meet an Overland Park LSAT Tutor: Claudia K.
Claudia took the LSAT scoring a 178 and went on to graduate from the Georgetown University Law Center. However, she didn't score a 178 the first time she took the exam, but rather a 155. In the course of a summer, Claudia was able to boost her score from a 155 to the upper 170's. Therefore, whether you are also looking to boost your score, or even take the exam for the first time, Claudia has the know-how to help.
From teaching in Overland Park as a private tutor, to a larger classroom setting, Claudia has done it all. Always willing to answer a question after class and described by past students as down-to-earth and approachable, Claudia prides herself in finding new and creative ways to explain concepts. For the past six years, Claudia has watched her student's ace the exam and go on to the best law schools in the country.
Leverage her breadth of knowledge and experience to your advantage. Work one-on-one with her to make your weak subjects strong and your strong subjects stronger. Claudia is a wonderful resource for law program specifics as she herself had to choose from a handful of other law schools eager to enroll her, but went with Georgetown overall. Outside the classroom she is an inspirational baker. Her freshly baked chocolate chip cookies often fuel the brains of students during private study sessions.