LSAT Prep Courses in Oslo (Norway)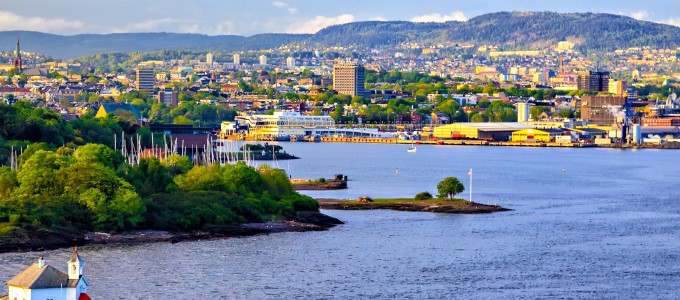 Manhattan Review is a global educational services firm that offers the best Law School Admission Test (LSAT) learning plans available in Oslo. Local students can achieve their highest possible LSAT scores via our LSAT prep courses in on-site format, one-on-one LSAT tutoring, LSAT instruction in online interactive format, and LSAT practice tests. Founded in 1999, Manhattan Review has many years of experience teaching LSAT study techniques, LSAT content skills, and LSAT testing strategies to students in large cities around the world, including Oslo. We employ the area's most highly qualified LSAT educators, and all of our individual tutors and classroom instructors have lengthy records of producing results for our clients. Manhattan Review's LSAT prep courses and private tutoring in Oslo will help you substantially improve your law school application. Contact our Oslo office today for details on our LSAT offerings. We're available to provide you with all the necessary information and answer your questions by phone, by email, or online.
Manhattan Review's LSAT programs have helped facilitate acceptance to an enviable list of elite law schools. Our LSAT clients in Oslo and other cities have gained admission to Harvard, Stanford, Yale, the University of Chicago, Duke, the University of Pennsylvania, Northwestern, the University of Virginia, Georgetown, New York University, Cornell, Columbia, Vanderbilt, the University of Michigan, the College of William & Mary, and many more. Our former LSAT students have been hired as lawyers by major law firms, large companies, government agencies, and charitable organizations. Some of our former test prep clients are now employed by top companies in Oslo, including Link Mobility Group, Norne Securities, Nordic Mining, Eitzen Maritime Services, and Bertel O. Steen. Past Manhattan Review students also work for a number of firms on the Fortune 500 list, such as Archer Daniels Midland, World Fuel Services, New York Life Insurance, JP Morgan Chase, and Wells Fargo. Start getting ready for a bright legal future with Manhattan Review's LSAT prep services for Oslo students.
Employment in the legal profession is obviously the main reason that most students choose to go to law school, but many applicants do not consider an institution's employment outcomes heavily enough when deciding where to apply. According to the American Bar Association, approximately two-thirds of all law school graduates find jobs that require bar passage within 10 months of graduation, which is not particularly encouraging when one considers the price tag of a JD. However, some schools produce better results than others, and an institution's employment numbers can sometimes outperform its overall rank. The legal blog Above the Law reports that the best law school for employment outcomes is the University of Chicago, with a placement rate of nearly 94% for jobs that require a law degree. Next on the list are Duke (92%), Columbia (92%), the University of Michigan (91%), and the University of Pennsylvania (91%). When ranked in this manner, each of these law schools surpasses its position on the rankings list published by U.S News & World Report. Law school applicants are encouraged to do their research on each program they are considering.

Hello, I just wanted to let you know that the current class that i am taking is really helping my studies. George has been a great help and I thank you for fitting the class into my busy schedule.
- Simone (This student prepared for the LSAT with us)
Oslo
Primary Course Venue:

Radisson Blu Plaza Hotel
Sonja Henies Plass 3
Oslo 0134, Norway

NOTE: We do NOT typically have staff at the venue, so email us before visiting the venue.
Meet an Oslo LSAT Tutor: Cassie C.
Cassie C. has been teaching LSAT prep in group classroom and individual tutoring contexts since 2011. Previously an LSAT educator in the Boston area, she joined Manhattan Review's Oslo office in 2017. Her LSAT instruction has helped more than 500 students get accepted to prestigious law schools in the United States, and many of her former students are now practicing attorneys themselves.
Cassie completed a bachelor of arts in English at Boston University, and then earned her JD from Boston College Law School. She has over five years of experience as a practicing attorney and has represented both individual and corporate clients in court. She currently works as a freelance legal researcher when she's not teaching LSAT prep. In her spare time, Cassie enjoys swimming, running, and cycling.