LSAT Prep Courses in New Orleans (Louisiana)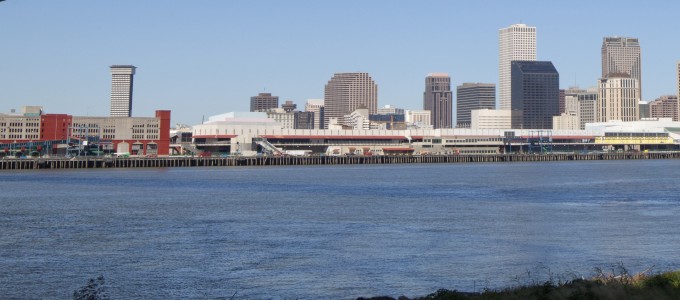 Law students seeking top LSAT scores will find that Manhattan Review's unsurpassed exam prep courses were created with just that in mind. We have helped thousands of students get their foot in the door of the finest law schools in the country. In order to stand apart from the massive stack of law school applicants, a top tier LSAT score makes all the difference. Let Manhattan Review's time tested, world-class curriculum set you apart. We have deconstructed and analyzed the LSAT for you and created a study guide that is unsurpassed in the industry.
Our courses were not created for the masses, but rather those seeking high percentile scores. We then scoured New Orleans for the most sought after tutors in the area with the best education credentials and a true passion for teaching. One-on-one private tutoring sessions continue to be our post popular method for preparing for the LSAT, however, we offer courses in New Orleans and even an Interactive Online Course for those who learn best on their own. Either way, our commitment to helping students receive top tier scores is evident in our past students' success. Past students of ours have received diplomas from the finest law schools around the world like Harvard, Stanford and the University of Chicago.
Whether you want to be a lawyer at a big firm or venture out on your own, choosing the right law school will be crucial to your future. Let our experienced and dynamic LSAT tutors work with you. Our unique approach to the test along with our years of dissecting it, make us an industry leader in prep exam. Don't take a chance on your future when we are the answer and have been turning high LSAT scorers into attorneys for over fifteen years.

Hello, I just wanted to let you know that the current class that i am taking is really helping my studies. George has been a great help and I thank you for fitting the class into my busy schedule.
- Simone (This student prepared for the LSAT with us)
New Orleans
Primary Course Venue:
Manhattan Review GMAT GRE LSAT Prep
New Orleans Teaching Center at the Hyatt
881 Convention Center Boulevard
New Orleans, LA 70130

Phone: (504) 208-2487

NOTE: We do NOT typically have staff at the venue, so email us before visiting the venue.
Meet a New Orleans LSAT Tutor: Claudia K.
One of our most beloved tutors, Claudia K, scored an impressive 178 on her LSAT. She then went on to graduate from the prestigious Cornell University Law School. However, what is most impressive about Claudia is that she was able to improve her score from a 155 in the course of a summer. Claudia has first hand experience as an LSAT student and can help students who you are taking the test for the first time or looking to boost their numbers.
Having practiced for a few years at a large firm in New Orleans, Claudia now uses her talents to teach aspiring lawyers. She's traded the thrill of the courtroom for the more rewarding career of helping young soon-to-be-lawyers reach their goals. For nearly six years, Claudia has been tutoring LSAT test takers in both larger classrooms and private one-on-one settings in the Big Easy. Over the years, her students have raved about her classroom etiquette. Extremely well organized and detailed, Claudia never wastes a minute. She has intensive lessons and expects her students to keep up. Her motto of 'if you fail to plan, than you plan to fail' keeps her pupils on task.
Given her experience, she has seen it all when it comes to LSAT questions. She is always willing to discuss law school admissions as she chose Cornell over a handful of other schools vying to admit her. She keeps in touch with her fellow classmates who attended other law schools throughout the country and is an expert in helping students choose the right school for them.
Another hobby of Claudia's is baking. It isn't uncommon for her to come to LSAT prep classes with a fresh batch of chocolate chip cookies. In fact, she has even been featured in Food Network's magazine for killer cupcakes. She uses her deduction and reasoning skills to make one amazing red velvet cake too.