LSAT Prep Courses in New Haven (Connecticut)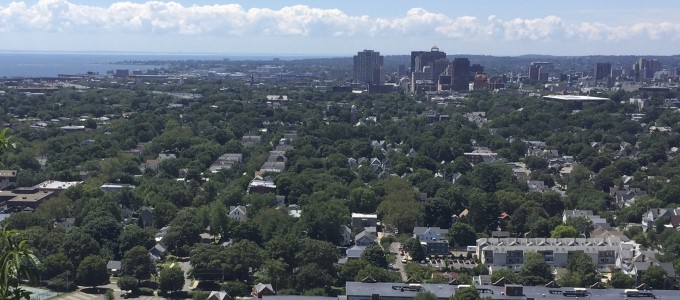 New Haven students preparing for the Law School Admission Test (LSAT) can reach their score goals with Manhattan Review's effective LSAT services. We offer on-site LSAT prep courses, LSAT private tutoring, online LSAT instruction, and LSAT practice tests that feature the best available LSAT teaching. On-site options meet at practical locations in New Haven, and flexible scheduling plans are available. Manhattan Review has been one of the world's top international test prep firms since we were founded in 1999, and our teaching has facilitated tens of thousands of favorable learning outcomes for students in New Haven and other cities worldwide. Our superior LSAT educators teach students how to become highly proficient on all LSAT exercises, how to organize their study plans, and how to improve the odds with savvy test-taking strategies. All LSAT learning plans feature comprehensive course materials and engaging methods of instruction for a rigorous learning experience. Find out more about Manhattan Review's New Haven LSAT offerings by contacting us today, either by email, by phone, or online.
The LSAT is administered by the Law School Admission Council (LSAC), which tracks data on law school acceptance and LSAT scores. LSAC statistics show that the LSAT can be a more important factor in law school admission than undergraduate GPA. According to LSAC, an applicant to the Law School at the College of William & Mary with an undergraduate GPA of 3.0 and an LSAT score of 160 would have odds of acceptance between 2% and 12%. With an LSAT score of 165 and no change in GPA, this same applicant would now be 29-39% likely to be offered admission to William & Mary. The University of California-Davis School of Law reports an overall acceptance rate of about 32%. Applicants with LSAT scores of 160-164 are admitted at a rate of 53%, and those with LSAT scores of 165 and above enjoy an acceptance rate of 88%. The UC Davis acceptance rates for students with high LSAT scores are favorable across all GPA levels. For applicants with LSAT scores of 165+, the admit rate is 87% for GPAs between 3.0 and 3.25 and 99% for GPAs of 3.75-4.0, showing that high-scoring students have an advantage almost irrespective of their undergraduate grades.
Manhattan Review's LSAT prep courses and LSAT private tutoring are heavily associated with selective law school admission. Our LSAT clients in New Haven and other cities have been accepted to Harvard Law School, Yale Law School, Georgetown Law Center, the University of Virginia School of Law, Northwestern University's Pritzker School of Law, Stanford Law School, Columbia Law School, the University of California's Hastings College of the Law, and many other top institutions. Our former LSAT clients have become lawyers for many different types of organizations, including major law firms, government agencies, Fortune 500 companies, and businesses in New Haven. Employment in the legal profession is heavily dependent on the prestige of a job applicant's law degree. The best law schools have the most favorable employment outcomes for their alumni, but these institutions also tend to expect the highest LSAT scores. An investment in rigorous LSAT preparation can therefore pay off for a lifetime. Start preparing for your legal future right away with Manhattan Review's prep services for prospective law students in New Haven.

Hello, I just wanted to let you know that the current class that i am taking is really helping my studies. George has been a great help and I thank you for fitting the class into my busy schedule.
- Simone (This student prepared for the LSAT with us)
New Haven
Primary Course Venue:

Manhattan Review GMAT GRE LSAT Prep
Yale Teaching Center at the Study
1157 Chapel Street
New Haven, CT 06511

Phone: (203) 672-0680

NOTE: We do NOT typically have staff at the venue, so email us before visiting the venue.
Meet a New Haven LSAT Tutor: Brandon H.
Brandon H. has been a member of Manhattan Review's New Haven team of LSAT educators since 2017. He taught LSAT prep in the New York City area for eight years before relocating to New Haven, and he has helped several hundred students receive the LSAT scores required or expected by selective law schools. Brandon's students describe him as a patient and devoted teacher who gets results.
Brandon is a graduate of the University of Wisconsin-Madison (bachelor's degree in anthropology) and the University of Michigan Law School. He began his legal career as a junior associate at a New York City firm, but soon left for the slower pace of independent legal practice and LSAT teaching. Originally from Milwaukee, Wisconsin, he is a diehard fan of the Milwaukee Brewers.