LSAT Prep Courses in Miami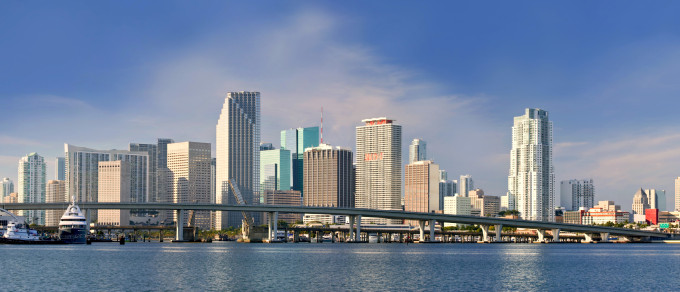 LSAT Preparation in Miami (Florida)
Manhattan Review created LSAT prep courses for those students who seek top scores on the exam. If you want to get your foot in the door at the country's top law schools, it's imperative that you differentiate your application from the stack of others on the admissions desk. That's where Manhattan Review can help. We have analyzed and deconstructed the LSAT exam to create a study guide that is unparalleled in the industry, and we've brought these tools to Miami. You can choose from several different types of LSAT courses, from private tutoring in Miami to Interactive Online Courses you can do at your pace.
We encourage you to check out the profiles of our dynamic and experienced Miami LSAT tutors. Past students have earned diplomas from the law schools that cultivate the nation's most successful attorneys. Harvard, Stanford, Northwestern, and NYU top this list of success stories. You may not even have to look further than the Miami area, as many of our students have graduated from the University of Miami's School of Law. You achieve the best LSAT score that you can, and then you take your pick from the droves of law schools to find the program that's perfect for you.

Hello, I just wanted to let you know that the current class that i am taking is really helping my studies. George has been a great help and I thank you for fitting the class into my busy schedule.
- Simone (This student prepared for the LSAT with us)
Miami
Primary Course Venue:

Manhattan Review GMAT GRE LSAT Prep
Miami Teaching Center at the InterContinental
100 Chopin Plaza
Miami, FL 33131

Phone: (305) 400-4355

NOTE: We do NOT typically have staff at the venue, so email us before visiting the venue.
Meet a Miami LSAT Tutor: Dolly M.
Dolly scored a 178 on her LSAT and then went on to graduate from the University of Miami's School of Law. What's most impressive about this is what Dolly taught herself to improve her score from a 150 to above a 170 in just over the course of a summer. While she obviously was successful in her endeavors, Dolly says now that she wishes she'd had the opportunity to work with a skilled tutor, instead of trying to do it all on her own. Whether you are taking the test for the first time or just looking to boost your score, Dolly has the firsthand experience to help you succeed.
Dolly has experience teaching both one-on-one private tutoring in Miami as well as instructing a larger class. A down-to-earth and approachable LSAT tutor, Dolly is always willing to answer questions or explain concepts in new and creative ways. With nearly 8 years of experience teaching LSAT test prep, Dolly says she's sure she's seen it all when it comes to LSAT questions. Use her experience and knowledge to create a study strategy and schedule that works best for you. Dolly is a great resource about law school admissions as well, as she chose University of Miami over a handful of other law programs eager to enroll her.
Not only is Dolly a great LSAT tutor, she is also a skilled baker. It's not unusual for her to show up to a study session with her books in one hand and a basket of freshly baked muffins in the other.