LSAT Prep Courses in Memphis (Tennessee)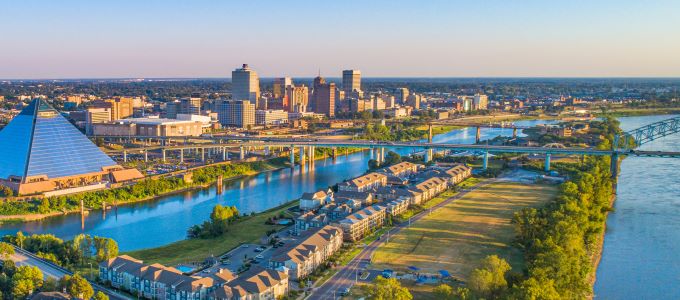 As the most important factor for the admissions committees at law schools, what score one receives on the Law School Admission Test (or LSAT) is a critical factor in determining which law school a student will wind up attending. Students who work with Manhattan Review for their LSAT exam preparation will find that the test preparation methods that Manhattan Review has been offering and refining since 1999 are the best options for students looking to help themselves in their exam preparation. Students who choose to work with Manhattan Review have a wide variety of options that include group courses, private tutoring, and practice exams that can either be taken individually or in combination with each other as part of packages. Students who have taken advantage of the wide variety of options that Manhattan Review offers for LSAT exam preparation have also found that each of these options comes with benefits that are ideal for students working on their exam preparation.
Students who use the practice tests that Manhattan Review offers will find that they are a strong reflection of the formatting and content of the exam's current edition thanks to the fact that they are updated annually to reflect its most recent incarnation. Manhattan Review instructors also remain up-to-date with the LSAT exam, with all our instructors having many years of experience helping students with their LSAT exam preparation and several retaking the exam annually to understand how it has been changed. Students have the option to take the group courses and private tutoring either online or in-person depending on what they feel would be best for their course of study, and students who choose to work with an in-person tutor have the ability to work with them in a mutually agreed upon location in the Memphis area that that is convenient for both parties and allows for an easier commute. Students also have the ability to customize their lesson plans with their tutors to ensure that they can focus on what they feel is necessary in order to perform well on the day of the exam.
Students who have worked with Manhattan Review for their LSAT exam preparation have developed stronger test-taking abilities and a greater grasp of the material that has allowed them to earn a higher score on the day of the exam. Students who have worked with Manhattan Review have managed to use their LSAT scores to gain admission to law schools such as Harvard, Penn State, Stetson, University of Minnesota, Texas A&M, Arizona Summit, Charleston, and many others across the United States and the world. Students have also managed to use their academic credentials from these schools to gain work at a variety of law firms and careers, including Fortune 500 companies such as Bank of America, JP Morgan and Chase, Walmart, Microsoft, Apple, Chase, Microsoft, and many others. Call or email an academic program advisor today to learn more about the options that Manhattan Review can offer to students looking for assistance with their LSAT preparation.

Hello, I just wanted to let you know that the current class that i am taking is really helping my studies. George has been a great help and I thank you for fitting the class into my busy schedule.
- Simone (This student prepared for the LSAT with us)
Memphis
Primary Course Venue:

Manhattan Review Prep
Hilton Garden Inn
201 Union Avenue
Memphis, TN 38103

Phone: (212) 316-2000

NOTE: We do NOT typically have staff at the venue, so email us before visiting the venue.
Meet a Memphis LSAT Tutor: Tina W.
Tina W. spent several years moving around before finally settling in Memphis, and now works as an LSAT tutor for Manhattan Review. She has helped a wide variety of students who are interested in various law disciplines with both group courses and private tutoring for the LSAT exam, along with the material that is covered when students actually attend law school.
Tina is a graduate of the Texas A&M University of School of Law, and currently works as an attorney alongside her work as a tutor and instructor for Manhattan Review. Her many years of experience helping students with the LSAT exam have helped with her own law career by giving unique insight into her own work. In her spare time, she likes to play piano.