LSAT Prep Courses in Manila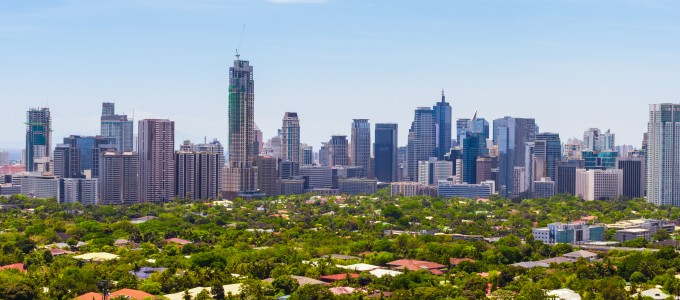 Snag your Bachelor of Law at one of the many preeminent Masters programs in Metro Manila and surrounding cities of the Philippines. Students seeking top scores can work with our world-class tutors to increase their LSAT test score. Set on a scale of 120-180, each question ultimately counts toward your point scoring and percentile placement.
With an average score of 150, even a score of 160 and higher will help you get into a Top 25 law school. We have helped students bolster their points by 10, even 20 points. By turning a 155 into a 165, you can make a much more dramatic impact on the admissions departments. Whether you have taken the exam before and want to improve upon your results or this is your first time, Manhattan Review has the resources so you can realize your success. With 101 questions on the test and one raw score point for each correctly answered question, we'll guide you through the logic, structure, and content of the exam.
Want to get your foot in the door of the country's top law schools? It's key that you make your profile stand out against the sea of paperwork from other applicants. Gain the competitive edge with the support of Manhattan Review, and count on our educational services through the classroom setting, online courses, or private tutoring. However you want to walk through the material, we'll ensure that you have the strategies in place to power through this aptitude test.
We encourage you to check out the profiles of our dynamic and accomplished Manila LSAT tutors. Past students have been handed diplomas from the law schools that cultivate the nation's most successful attorneys. Harvard, Yale, Stanford, Northwestern, and NYU top this list of success stories. Or, you may not have to look any farther than Manila law programs at University of the Cordilleras, Saint Louis University, University of Baguio, Arellano University School of Law, San Pablo Colleges or University of Asia and the Pacific. That is just the tip of the iceberg when it comes to the higher learning facilities that put you on the path to practicing law in the Philippines. From the graduate program offerings to the Juris Doctor credentials, you can get your foot in the door for a highly lucrative and rewarding profession. Whether you want to defend clients, represent the city, or ultimately preside over the courtroom from the bench, begin your career with a solid start at an exceptional school.

Hello, I just wanted to let you know that the current class that i am taking is really helping my studies. George has been a great help and I thank you for fitting the class into my busy schedule.
- Simone (This student prepared for the LSAT with us)
Manila
Primary Course Venue:

Diamond Hotel Philippines
Roxas Boulevard
Manila, Luzon 1300, Philippines

NOTE: We do NOT typically have staff at the venue, so email us before visiting the venue.
Meet a Manila LSAT Tutor: Devon P.
Devon scored 176 on his LSAT and then graduated from the top-ranked Yale University Law School. With a natural knack for logic and reading comprehension, he initially scored above the average at 162. Eager to become an even more competitive candidate eligible for Ivy League entry, he rigorously studied for this standardized exam before re-testing. The results speak for themselves, since the new-and-improved score was one of the keys to his academic success. Devon applied himself to his coursework at Yale, where he focused his studies as a corporate law attorney doing contracts and collections.
Once Devon acquired his J.D., he worked for several financial institutions in Hartford, New York City, and Boston. But ultimately he would find himself the perfect-fitting position working remotely for a Global 500 company with offices throughout Southeast Asia. This would eventually bring him, his wife, and young daughter to Metro Manila. After working onsite for several years, Devon had the opportunity to open his own legal consulting firm with several colleagues. Nowadays, he takes more of a backseat in the business, a well-oiled machine maintained by mid-level professionals.
With some extra time finally on his hands, Devon has devoted himself to some home improvement projects, traveling with his wife, and doting on his daughter's son, his first grandchild. In addition to having more time to relax and unwind, Devon still wanted to "talk shop" when it came to his education and experience in the field of Law. He joined Manhattan Review in 2011 and has helped students gain admission to prestigious programs in the Philippines and beyond. With a first-hand account of boosting results so substantially, he gives his students helpful support in the classroom while boosting their confidence before taking the test. Work with an accomplished LSAT classroom instructor like Devon today to take home your best score.