LSAT Prep Courses in Manhattan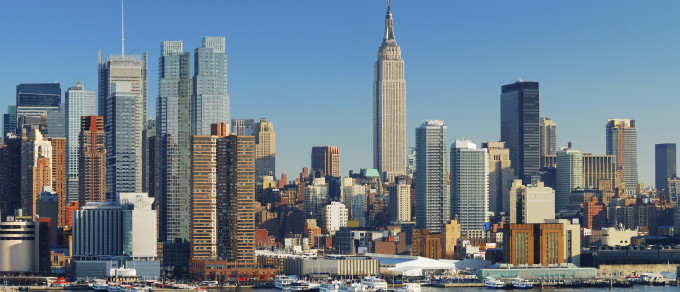 LSAT Preparation in Manhattan (New York)
Manhattan Review analyzed and deconstructed the LSAT to assist students seeking top scores on this exam. For aspiring young attorneys in the New York City area, our prep courses will help hopefuls enroll in the most competitive law school programs in the country. High LSAT scores directly correlate to the highest quality education in Law, producing the most promising J.D.'s.
In law school rankings, Columbia University ranks supreme in the legal world. New York University lands itself on every major list, consistently voted as one of the nation's top law schools. After the two titans Columbia and NYU, Fordham emerges with its premier program, gaining in popularity and strength each year.
Also in this trend, Yeshiva (Cardoza) has become a formidable prospect for any ambitious student. To attend Yeshiva, students need to achieve a median LSAT score of 162. Cornell, St. Johns University, University of Buffalo, and Hofstra are all happening destinations. But, wherever your first choice of law school is located, higher LSAT scores create more choices.
Choose from several types of LSAT courses in Manhattan, private tutoring personalized to your needs, or convenient Interactive Online Courses. Manhattan Review can help you conquer this hurdle to triumph in your dream career. As an added bonus, if you decide to stay near New York City, you are making yourself an attractive, accessible candidate among the nation's most prestigious associates. Instead of feeling anxious about the LSAT, let's break down this standardized test and train your to correctly answer all the right questions.

Hello, I just wanted to let you know that the current class that i am taking is really helping my studies. George has been a great help and I thank you for fitting the class into my busy schedule.
- Simone (This student prepared for the LSAT with us)
Manhattan
Primary Course Venue:

Manhattan Review GMAT GRE LSAT Prep
275 Madison Avenue, Suite 1429
New York, NY 10016

Phone: (212) 316-2000
Meet a Manhattan LSAT Tutor: Deb M.
Deb graduated from Duke University and then moved to Astoria, Queens to pursue her passion for the stage in New York City. While she intended to become a playwright, she instead found herself on Wall Street writing stock market newsletters and other unexpected prose. After several years mastering the markets – at least enough so to write reports and manage blogs – Deb decided that she was in the perfect place to give law school a go.
With her smart study skills and ardent determination, Deb achieved an LSAT score in the 99th percentile. She ended up at Yale Law School, where she returned to her roots in drama while learning how to properly approach the bench. Before and throughout law school, Deb tutored and taught LSAT for small test prep companies. She received her J.D. and took a position at a large Manhattan law firm. Admitted to the New York Bar, Deb has now taken a position with Manhattan Review to show her students the ropes. If you want to really develop the logical thinking of a lawyer with the passion of a dramatist at heart, Deb will show you how to become an LSAT all-star.