LSAT Prep Courses in Manchester (England)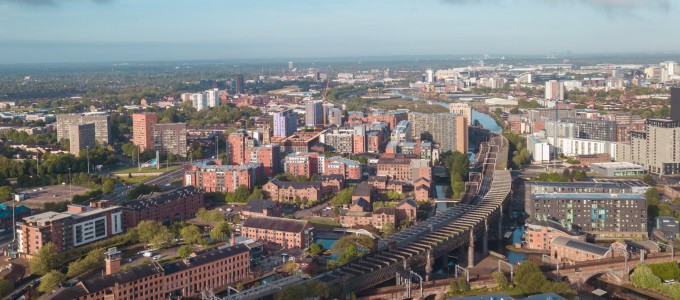 The Law School Admission Test, or LSAT, is an exam that is weighted as the most important factor for the admissions committees at various law schools. Students who are looking to get into the law school of their choice will require a strong performance on the day of the exam to ensure that they are able to get the most out of the application process, and students may feel that this requires preparation assistance to help them get plan this period in an optimal manner. Students looking for the best preparation in the Manchester area for the LSAT exam should look to Manhattan Review for the best study options for the LSAT and other standardized tests. Manhattan Review has been helping students with standardized tests since 1999, and is the best resource for students looking to use options such as group courses, private tutoring, and practice exams in combinations that fit their needs.
Students who utilize Manhattan Review for the process of preparing for their choice of standardized test are able to work with a wide variety of benefits to help them in learning the material in a way that is best suited to their needs. Manhattan Review's group courses and private tutoring both feature experienced instructors who have helped a plethora of students with the process of learning the material on standardized tests, and they can both be taken either in-person or online depending on what best suits the student. Students who work with Manhattan Review are also able to utilize any mutually convenient location in the Manchester area if they choose to work with an in-person private tutor. Manhattan Review also allows for students who work with a private tutor to customize their lesson plan according to their respective strengths and weaknesses, and students who utilize Manhattan Review's practice exams are working with exams that are updated annually to reflect the LSAT's formatting and content.
Students who have chosen to work with Manhattan Review for the process of preparing themselves for the LSAT exam are able to develop a greater understanding of the material that has served them well on the day of the test, along with helping them in the context of their subsequent course work. Students who have worked with Manhattan Review for standardized test preparation have utilized their improved LSAT scores to get into a wide variety of law schools, including Harvard, Yale, Penn State, Texas A&M, Oxford, Cambridge, Quinnipiac, Stetson, University of Minnesota, Monterey, and many others in and out of the Manchester area. Students who have worked with Manhattan Review have also used their academic backgrounds at these schools to help them with gaining careers in a wide variety of different fields and locations. Call or email an academic program advisor today to learn more about Manhattan Review's options for LSAT exam preparation.

Hello, I just wanted to let you know that the current class that i am taking is really helping my studies. George has been a great help and I thank you for fitting the class into my busy schedule.
- Simone (This student prepared for the LSAT with us)
Manchester
Phone: +44 161 884 0149

Primary Course Venue:

Manhattan Review GMAT GRE TOEFL
Prep & Admissions Consulting
Suite 10, 111 Piccadilly
Manchester M1 2HX, England

NOTE: We do NOT typically have staff at the venue, so email us before visiting the venue.
Meet a Manchester LSAT Tutor: Trent R.
Trent R. has been helping students to prepare for the LSAT and other standardized tests since his time at the University of Chicago, where he began by helping high schoolers in the area to learn the material on the SAT and ACT. After returning to Manchester post-graduation, he began expanding his repertoire, including assisting aspiring law school students with the LSAT.
Trent has helped a wide variety of students in and out of Manchester in many different contexts and with a plethora of standardized tests, giving him the experience to tailor his teaching approach to his students in a method that fits their respective needs. When he is not helping students to prepare for the LSAT, he likes to go on hikes in the woods.