LSAT Prep Courses in Madrid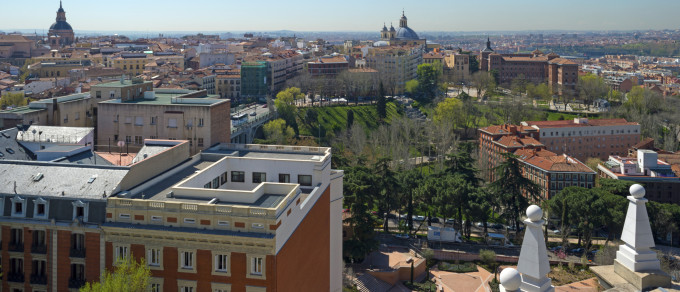 As one of the most prevalent standardized tests administered in the United States, Canada and increasingly all over the world, the Law School Admission Test, or LSAT, plays a critical role in the admissions process for many law schools, including those in Madrid. Because of this incredible pressure, understandably more and more students feel compelled to alter their study strategies in an effort to rise to the occasion, knowing full well that their old strategies are likely not sufficient enough for this level of testing. At Manhattan Review, we specialize in LSAT test prep and have the requisite tools and resources to help you reach your LSAT testing goals, so that you can get into the law school of your choice.
Since 1999, Manhattan Review has been proudly delivering best in class test prep services to students all over the world, including in the city of Madrid. In order to accomplish this, we have developed state-of-the-art LSAT test prep courses, specifically designed to get optimal results on the first attempt. Our unprecedented boutique program also features elite professional tutors, who just so happen to be professionals at the top of their respective fields. And there's more. In addition to offering interactive courses and tutors, students are given the opportunity to design their own unique learning program, in an effort to optimize their learning experience. The results speak for themselves!
Each year, all the top law schools in Madrid, including the St. Louis University School of Law, the DePaul University College of Law and the William & Mary School of Law, eagerly accept past participants of Manhattan Review's LSAT test prep courses. Why? Because they know that we train the best and brightest in Madrid, who then continue to not only get accepted into the top law schools, but also acquire gainful employment at all the top law firms, ultimately becoming significant contributors to the betterment of the community.
Invest in your future today; sign up for LSAT test prep courses with Manhattan Review for the best chance for a winning law career in Madrid!

Hello, I just wanted to let you know that the current class that i am taking is really helping my studies. George has been a great help and I thank you for fitting the class into my busy schedule.
- Simone (This student prepared for the LSAT with us)
Madrid
Phone: +34-911-876-504

Primary Course Venue:

Sheraton Madrid
Calle Alfredo Marquerie 43
28034 Madrid
Spain

NOTE: We do NOT typically have staff at the venue, so email us before visiting the venue.
Meet a Madrid LSAT Tutor: Iris V.
After graduating at the top of her class from the DePaul University College of Law, Iris was well on her way to becoming one of the most exciting law professionals in all of Madrid. Then, she obtained employment with one of the most successful law firms in Madrid, where she worked feverishly to achieve her three promotions over the course of 10 years, the last one landing her with partner status. As fulfilling as her law career is, a chance meeting with another Manhattan Review tutor gave Iris the inclination to begin tutoring for the LSAT, which so happened to be her area of expertise.
Since joining Manhattan Review, back in 2011, Iris has played a pivotal role in in the delivery of our top-notch test prep services, providing stellar one-on-one tutoring to our students in Madrid. Our students love to work with Iris and some have even returned to work with her again after deciding to pursue various other degrees. Not only do they praise her for approachability, despite being tough as nails in the courtroom, but also, Iris is known to be incredibly open-minded, and often will spend time with her students after class engaging in deep discussions about Spanish history and culture.