LSAT Tutoring in Warsaw (Poland)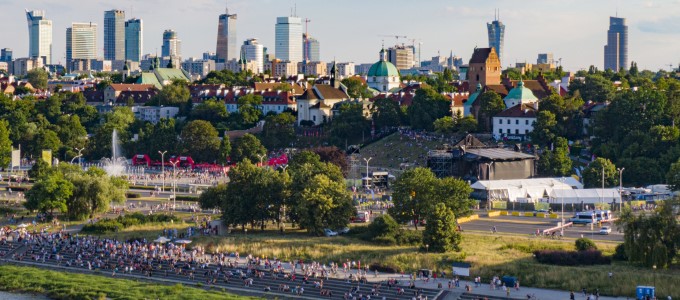 Manhattan Review's LSAT instruction for Warsaw students consistently produces upper-percentile scores and selective law school admission. We offer a number of flexible options to accommodate the learning needs of law school applicants living in Warsaw. Available programs and services include customized LSAT tutoring in one-on-one format, LSAT group courses in online or on-site formats, and LSAT practice tests. Manhattan Review is an international educational services company founded in New York City in 1999 by Dr. Joern Meissner, a business school professor and career test prep educator. Our firm's test prep offerings have produced high scores on the LSAT and several other standardized tests for tens of thousands of students in Europe, North America, Asia, Africa, and South America. All of our LSAT learning plans feature meticulously developed course syllabi, precisely written course materials, and the most qualified instructors in every city. Find out more about Manhattan Review's LSAT prep courses and private tutoring by phoning, emailing, or contacting us online today. Let's start preparing you for elite LSAT scores.
High LSAT scores make admission to the best law schools much more likely, and graduates of these top programs generally receive the best job offers after completing their degrees. Prospective law students can easily view employment outcomes for each institution on the website of the American Bar Association (ABA). The report for the University of California-Berkeley Law School (median LSAT of 168), for example, shows that about 90% of the latest class obtained full-time, long-term jobs that require bar passage. The University of Akron School of Law, where the median LSAT score is 153, had a much lower placement rate of 54% in the same category of employment. At Manhattan Review, we advise everyone considering law school to conduct thorough research on admission standards and on employment outcomes. Employers care a great deal about where a given job applicant went to law school, as any examination of ABA and Law School Admission Council (LSAC) resources will clearly demonstrate.
Manhattan Review is a test prep company with a long history of preparing students for elite law school admission. Our LSAT clients in Warsaw and other cities have been admitted to JD programs at Yale Law School, Georgetown Law Center, Harvard Law School, the University of California-Berkeley Law School, the University of Chicago Law School, the University of California's Hastings College of the Law, the University of Michigan Law School, the University of Virginia School of Law, Northwestern University's Pritzker School of Law, Stanford Law School, Vanderbilt Law School, and many other top institutions in the United States. Former Manhattan Review students are now successful attorneys in nearly every area of legal practice. Some have been hired by Fortune 500 companies, such as New York Life Insurance, Dow Chemical, Walgreens Boots Alliance, United Continental Holdings, Prudential Financial, Berkshire Hathaway, CVS Health, and Archer Daniels Midland. Others have accepted positions with advocacy organizations, government agencies, or private law firms. With Manhattan Review's LSAT prep services in Warsaw, you can start working toward your academic and professional goals right away.
LSAT Private Tutoring
Hours package 12 to 48 hours, Personalized 1-on-1 Tutoring, In Person or Live Online
LSAT Private Course
12 hours in total, Personalized 1-on-1 Course, In Person or Live Online

Hello, I just wanted to let you know that the current class that i am taking is really helping my studies. George has been a great help and I thank you for fitting the class into my busy schedule.
- Simone (This student prepared for the LSAT with us)
Warsaw
Primary Course Venue:

Hilton Warsaw Hotel
Grzybowska 63
Warsaw 00-844, Poland

NOTE: We do NOT typically have staff at the venue, so email us before visiting the venue.
Meet a Warsaw LSAT Tutor: Jan W.
Jan W., originally from Munich, Germany, earned a bachelor's degree in political science from Emory University. He took the LSAT and received a score in the top 1% of all test-takers, which helped him obtain admission offers from several highly selective law schools. He chose Vanderbilt, where he completed a juris doctor and got hired by a large firm in Nashville immediately after graduation.
Jan decided that the fast-paced life of a large firm wasn't for him, and he began teaching the LSAT while practicing law selectively, taking only the cases that he found interesting or compelling. After teaching LSAT prep for six years in the United States, he relocated to Warsaw, where he immediately became an invaluable member of our local team. His high marks on student evaluations indicate that he is a respected LSAT educator, as does his lengthy waiting list of students.