LSAT Tutoring in Sofia (Bulgaria)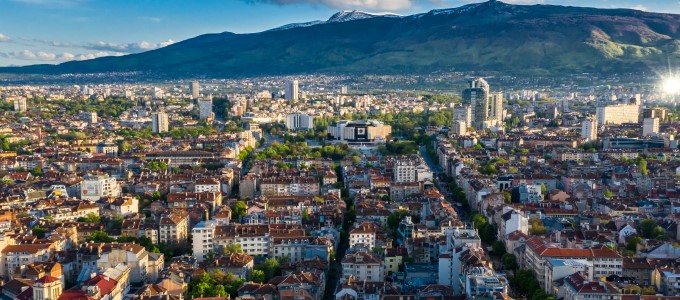 Manhattan Review is well-known among the students in Sofia as the best Law School Admission Test (LSAT) preparation provider. With more than 20 years on market, our name is connected to high-quality products and preparating students for the most wanted law schools worldwide. The LSAT prep options that we have in Sofia are live classes in interactive platform, customized LSAT private tutoring and LSAT practice exams. Our instructors are working with us because of the high quality standarts we offer and giving them a chance to express their ideas of improving the learning process and our services. Our good connection with the tutors allow us to have a detailed look at the student's need by giving them a freedom to express their professionalism and high performance skills. Make the first step in your LSAT preparation by contacting us via email or over phone to discuss all possible options further and find the one that fits you the most.
Taking the LSAT may feel like an overwhelming prospect for some students with no experience or who have had a hard time with standardized exams in the past, but with the help of our senior LSAT tutors in Sofia this can be definitely doable. The most important thing here is to find the right instructor and invest the time in the preparation, that will lead you to high score achievement. With help from advisors and later from your instructor, you can become capable of putting your name on the first column of accepted students. For elite schools, a good LSAT score is around at least 160 and some even require 170, such as Stanford, Yale and Harvard. If you are looking to achieve this kind of score or got acceptend in schools from this rank, Manhattan Review is the right choice. With our private tutoring, you will get customized study plan, based on your specific needs with tips and strategies from your tutor how to get your target score. In order to be well prepared, we will also provide you with high quality study LSAT materials and options to practice what you have learned during your sessions with your expert tutor by using our practice test bank.
Manhattan Review's former students were accepted in top law schools around the world, with majority in Canadian and US universities and some in Europe. Some of them are Stanford, Yale, Harvard, University of Chicago, Columbia University, UC Berkeley, Georgetown University, Cornell, King's College London, University of Amsterdam and many more. Manhattan Review trained many employees of big international companies in Sofia like Deloitte Legal Low firm, Ernst & Young, Wolf Theiss, CMS and many other companies from Fortune 500. Some of our former students had great success in their legal carreer and have opened their own law companies. The number of people, that now are working in the public sector is extremely big as well. The pallete is rich – from analytical centers and marketing researching agencies, to government and non-political organisations to charitable organisations. LSAT is probably the exam, that needs the strongest preparation, as in order to have a successful career, students need to get to the elite schools that show them the ethics and principles of this profession and give them a a valuable guideline for future success.
LSAT Private Tutoring
Hours package 12 to 48 hours, Personalized 1-on-1 Tutoring, In Person or Live Online
LSAT Private Course
12 hours in total, Personalized 1-on-1 Course, In Person or Live Online

Hello, I just wanted to let you know that the current class that i am taking is really helping my studies. George has been a great help and I thank you for fitting the class into my busy schedule.
- Simone (This student prepared for the LSAT with us)
Sofia
Primary Course Venue:

Hilton Sofia
1 Bulgaria Blvd
Sofia 1421, Bulgaria

NOTE: We do NOT typically have staff at the venue, so email us before visiting the venue.
Meet a Sofia LSAT Tutor: Mark P.
Mark P., a true Berliner, has worked for Manhattan Review since 2013. He graduated in law degree University of Amsterdam and returned to Berlin to start his legal career. As part of small family law company in the city, he gained a lot of experience and soon began to show interest in sharing this experience with law graduate seeking students. What brought him to Sofia was the desire to focus only on tutoring, an opportunity he was able to persue with Manhattan Review. Teaching students is his passion and his goal in life now, as he believes in the important role of this profession for the society and the need of high qualified professionals to practice it.
Mark's LSAT achievement is 172, which certainly shows the level of his skills. Some of his students were accepted in Leiden University, Humboldt, London's King's College, Oxford, Cambridge, Berkeley and Harvard. What makes his great tutor is his ability to listen and understand student's needs on the very beginning of the preparation and create a structure how to conquer the level of needed scores to enter the top elite law schools. Some of his hobbies are playing tennis and street fitness.