LSAT Tutoring in San Diego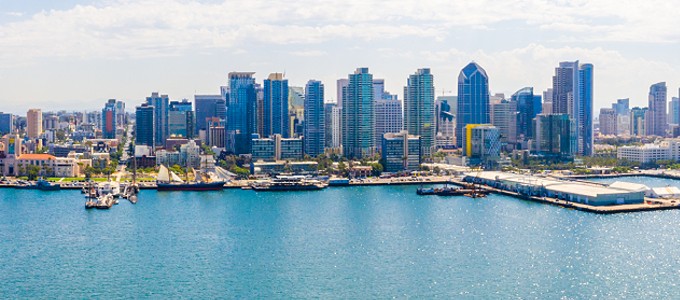 LSAT private tutoring in San Diego (California)
Get into the law school where you can launch your dream career in law. Don't let the rigorous admissions process or LSAT exam stand in the way of your future success. With Manhattan Review, you'll be armed with all the academic resources you need to make the mark. Pocket a top-percentile LSAT score in San Diego, and increase the likelihood that you'll be invited to learn at the very best law schools.
Many top law schools advise that you do not retake the test unless your score is truly atypical and not reflecting your aptitude. If you do not score sufficiently higher on your second try, your retake actually reflects negatively on your application. Or, at the very least, your scores are averaged together so an outlying score that's low may still weigh you down.
Since the majority of applicants only take the LSAT one time, it is imperative that you land a score that is true to you the first time you sit down for testing. That means that you'll need to know exactly what to expect, what content to cover, and how to approach the exam strategically before you enter the examination room.
If you were working alone, this may seem like a lot of pressure during the crunch time. However, our private tutors specialize in assisting students seeking top scores. In San Diego alone, our private tutors have led hundreds of students into the very best law programs in California and abroad. As far away as Harvard, as close as the Thomas Jefferson School of Law, and as prestigious as Stanford University – we are here to help you realize your goals with tangible results.
Create a collaborative dialogue in a comfortable one-on-one setting with one of Manhattan's private LSAT tutors in San Diego. Our instructors have proven themselves as academics and educators, with hands-on experience exceling in a higher education environment. Working with customizable study materials, you'll have the help you need to master the content, understand the logic, and get acclimated with every aspect of this standardized exam. Register online now for efficient, effective private tutoring sessions near you in SoCal.
It's not surprising that our past LSAT test takers are now accomplished alumni of the School of Law – University of San Diego, California Western School of Law – San Diego, San Diego State University, Thomas Jefferson School of Law, San Diego School of Law – Alliant International University, and others. According to the U.S. News and World Report, the University of Southern California Gould School of Law was ranked one of the best law schools in the country. Where will your LSAT score take you?
LSAT Private Tutoring
Hours package 12 to 48 hours, Personalized 1-on-1 Tutoring, In Person or Live Online
LSAT Private Course
12 hours in total, Personalized 1-on-1 Course, In Person or Live Online

Hello, I just wanted to let you know that the current class that i am taking is really helping my studies. George has been a great help and I thank you for fitting the class into my busy schedule.
- Simone (This student prepared for the LSAT with us)
San Diego
Primary Course Venue:

Manhattan Review GMAT GRE LSAT Prep
San Diego Teaching Center at the Sheraton
1380 Harbor Island Drive
San Diego, CA 92101

Phone: (619) 819-0716

NOTE: We do NOT typically have staff at the venue, so email us before visiting the venue.
Meet a San Diego LSAT Tutor: Cliff M.
Cliff obtained his undergraduate degree from New York University, and he applied to law schools across the country to pursue his career passions. Figuring it would be a fun adventure to travel to the West Coast, Cliff was delighted when he received a big envelope from Thomas Jefferson School of Law in San Diego. The specs of the program, the campus, the details of the curriculum – he couldn't wait to hop a plane and get his career off the ground. Having earned a 171 on the LSAT, he had several options when he radioed in on this opportunity.
Fresh out of law school, Cliff's position involved helping clients solve specific problems to achieve unique goals. Each case was handled uniquely, with an emphasis on excellent customer service through every step of the process. Naturally, these job requirements perfectly align with the standards of a Manhattan Review private tutor. Because of his academic background, LSAT aptitude, and ability to resolve matters on a one-on-one basis, Cliff has been a huge help to students in San Diego.
In his spare time, however limited as he continues to build up his law career, Cliff enjoys woodworking, weight lifting and working on his classic '67 Mustang.