LSAT Tutoring in Rome (Italy)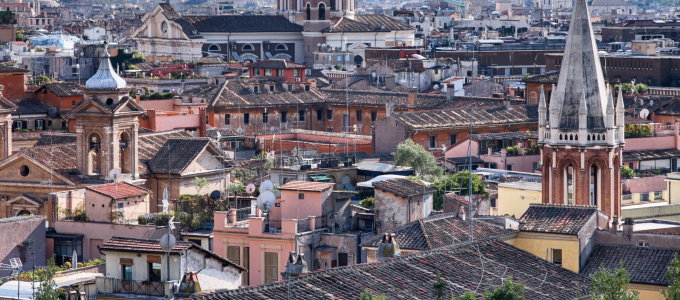 For prospective law students, the Law School Admission Test, or LSAT plays a critical role in the application process for many law programs around the world. In Rome, this is also true for all the top law programs. Designed to initially assess verbal and analytical skills, the LSAT is used by the top law schools to also determine academic aptitude and overall potential as both a law student and as a future lawyer. With so much to prove with one standardized test, it is no wonder that many applicants are concerned about their performance on the LSAT or may even experience difficulty reaching their desired test score on the first attempt of the LSAT. Manhattan Review's elite private tutors are guaranteed to help give you the tools and resources you need to achieve both confidence and your testing goals on the first attempt.
For over 15 years, Manhattan Review has been the number one trusted company for test prep services, helping prospective law students, like you, to reach their desired LSAT test scores in Rome. We are able to accomplish this goal by offering an unprecedented a la carte program unlike any other LSAT test prep in the world. Simply put, our LSAT test prep program gives our participants the opportunity to custom design their own learning plan in an effort to both give them control of their learning experience and maximize their potential. Each participant can choose to either enroll in our state-of-the-art interactive online courses, for a more modern learning experience that caters to our students with availability issues, or they can opt to enroll in one-on-one sessions with one of our elite private tutors, for a more traditional learning experience in which they can interact with an instructor who can provide them with immediate feedback and encouragement, should need require it. In addition, all of our LSAT test prep students are given access to a host of online tools and resources such as our LSAT practice tests to also aid them in their preparation for test day.
All of our work with prospective law students in Rome has helped garner the respect of many in Rome and the surrounding communities. Specifically, the top law programs at Pontifical Gregorian University, LUISS School of Government, and Temple University of Rome, among others, have all supported Manhattan Review and our past participants by consistently accepting them into their law programs over other applicants. Why have they done this? Simply because they believe that Manhattan Review test prep students are not only the best candidates for law school as demonstrated by their high scores on the LSAT, but that they also posses the potential for success as a law student and future lawyer as well. The top law firms in Rome as well as the major employers also happen to agree that Manhattan Review is associated with the best and brightest in Rome. As a result, it is not uncommon to find our past students working for some of the biggest, most successful companies in Rome, such as Enel, ENI, Telecom Italia, EXOR Group, Assicurazioni Generali, UniCredit Group, Intesa Sanpaolo, Poste Italiane, and Finmeccanica. Join the growing list of top lawyers in Rome who have started their journey to success at Manhattan Review. Contact Manhattan Review for world-class LSAT test prep services today.
LSAT Private Tutoring
Hours package 12 to 48 hours, Personalized 1-on-1 Tutoring, In Person or Live Online
LSAT Private Course
12 hours in total, Personalized 1-on-1 Course, In Person or Live Online

Hello, I just wanted to let you know that the current class that i am taking is really helping my studies. George has been a great help and I thank you for fitting the class into my busy schedule.
- Simone (This student prepared for the LSAT with us)
Rome
Phone: +1-212-316-2000

Primary Course Venue:

Fortyseven Hotel Rome
Via Luigi Petroselli 47
00186 Rome
Italy

NOTE: We do NOT typically have staff at the venue, so email us before visiting the venue.
Meet a Rome LSAT Tutor: Elias
Before becoming an elite private tutor with Manhattan Review in Rome, Elias spent the majority of his life and career working in his home state of Colorado, practicing family law. And while he has enjoyed a successful career as a lawyer, Elias doesn't mind sharing his personal stories of trial and tribulations with his students at Manhattan Review in an effort to give them the benefit of his experiences. No stranger to standardized test-taking, Elias once struggled academically until he met and began working with a private tutor, which is precisely why he is so passionate about working in a similar capacity at Manhattan Review in Rome. Elias knows firsthand what it is like to overcome academic adversity, through a combination of hard work and perseverance, and feels an inherent responsibility to help up and coming professionals to not only avoid similar pitfalls, but also achieve their own academic and professional goals.
As a member of our exceptional team of instructors, Elias plays a significant role in helping us to deliver world-class LSAT test prep services in Rome. Being the jovial, easy-going person that he is, Elias finds is used to quickly build a rapport with his students, which then aids him in his ability to establish trust and convey the knowledge and skills that he is charged with in an effort to ensure that they indeed acquire during their time with him. For that reason and so many more, we are proud to have Elias as part of our team of private tutors at Manhattan Review in Rome.