LSAT Private Tutoring in Oxford (United Kingdom)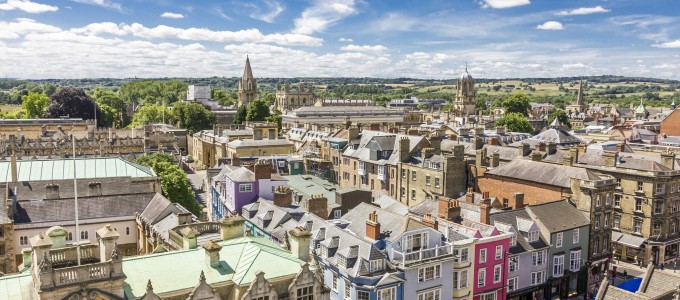 Students looking for personalized assistance with the process of preparing for the Law School Admission Test, or LSAT, may find themselves needing the services of a private tutor to help with the individual challenges they may be facing in the study process. Manhattan Review has been helping students in and out of Oxford with their private tutoring for the LSAT and other standardized tests since 1999, and is the best resource for students who are looking for preparation via private tutoring and other forms for the LSAT exam. Students who work with Manhattan Review to learn the material on the LSAT can either work solely with a private tutor, or use the guidance of their instructor in combination with the group courses and practice exams that Manhattan Review can also offer students. Students who choose to prepare for the LSAT exam with Manhattan Review also have access to a plethora of benefits that allow them to properly prepare for the exam.
Students who work with one of Manhattan Review's private tutors will have access to an instructor who has helped a wide variety of aspiring law school students over the years with the process of learning the material for the LSAT exam. Students can also work with their instructor either in-person or online depending on what they feel would be preferable for their course of study, an option that Manhattan Review also offers for its group course option. Students will also have access to flexible scheduling and the ability to customize their lesson plan if they work with a private tutor, allowing them to learn the material in a way that is suited specifically to their needs and designed to allow for a stronger and more well-rounded performance on the day of the exam. Students who work with an in-person tutor can also utilize any mutually convenient location in the Oxford area to study with their instructor.
Students who have worked with Manhattan Review for the process of preparing for the LSAT have managed to develop a greater knowledge of the material that is covered on the exam, and used it to demonstrate their abilities to law school admissions committees by earning a higher score on the day of the LSAT. Students have subsequently taken their higher scores and used them to gain admission to a wide variety of academic institutions, including law schools such as Harvard, Yale, Stanford, Penn State, Texas A&M, Columbia, University of Minnesota, University of South Carolina, Quinnipiac, Oxford University, and a wide variety of others in and out of the United Kingdom. Students who have worked with Manhattan Review also have managed to turn their academic backgrounds into careers at a wide variety of businesses, including several in the Oxford area such as the National Health Service. Call or email an academic program advisor today to learn more.
LSAT Private Tutoring
Hours package 12 to 48 hours, Personalized 1-on-1 Tutoring, In Person or Live Online
LSAT Private Course
12 hours in total, Personalized 1-on-1 Course, In Person or Live Online

Hello, I just wanted to let you know that the current class that i am taking is really helping my studies. George has been a great help and I thank you for fitting the class into my busy schedule.
- Simone (This student prepared for the LSAT with us)
Oxford
Primary Course Venue:

Royal Oxford Hotel
Park End Street
Oxford OX1 1HR, England

NOTE: We do NOT typically have staff at the venue, so email us before visiting the venue.
Meet an Oxford LSAT Tutor: Linda R.
Linda R. grew up in the London area before moving to Oxford to study at Oxford University, where she earned a Master's degree in philosophy. She now continues to reside in the area and has taken up private tutoring with Manhattan Review to assist students in and out of the area with their standardized tests, including exams such as the LSAT.
Linda's methods for helping students who are looking to prepare for the LSAT exam are designed to be adjusted as needed and feature flexible instruction for students depending on their strengths and weaknesses. She has experience teaching students in both group courses and private tutoring contexts. In her spare time, she likes to bake and visit the Oxford Museum of Natural History.