LSAT Tutoring in Manila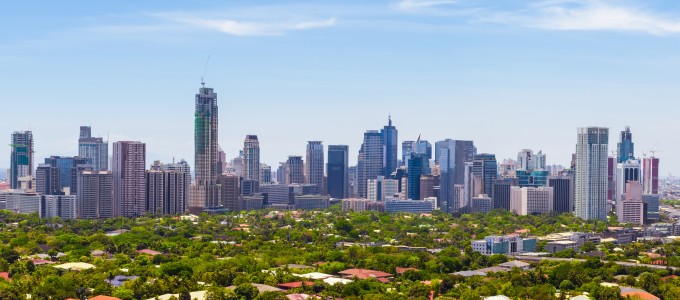 Work one on one to get the guided support you need to bolster your LSAT score. Whether you want to work in business law, represent civil rights, open a private practice, or fight social injustice, the field of Law is far ranging with so many professional possibilities. An admirable career track with opportunities for long-term growth, competitive benefits, and lucrative earnings, there are a long list of benefits to becoming a lawyer. But first, students must get through the rigorous, competitive, and super challenging process of attaining the advanced Master's of Law or Juris Doctor degree. If you're intimidated or overwhelmed as you face the LSAT and law school admissions, Manhattan Review can help you get your foot in the door.
Metro Manila is brimming with excellent choices where you can pursue your diploma. Get accepted into the graduate level Colleges of Law at higher education hotspots like Saint Louis University, Xavier University, University of San Carlos, San Beda, University of the East, Arellano, and University of the Philippines.
Our boutique educational services firm is headquartered in New York City, with locations in major cities worldwide. We help students get admitted to the very best local programs or broaden their horizons to pursue higher education beyond their country's borders. Many of our past students achieved high scores on the LSAT and then pursued powerful careers as attorneys, legal professionals, law teachers, and professional specialists. Enlist the support of our seasoned staff to gain access to academia sure to propel the path to your dream career.
In addition to our classroom courses and LSAT practice exams, we also offer the individualized attention of an expert tutor in Manhattan. Convenient for your schedule with a customizable course syllabus, sit down together over the course of a few weeks to overcome hurdles and strengthen any areas of weakness. If the logic questions are holding you back, let us help you get a handle on this obstacle. Ultimately, we'll make sure you are reaching your full point-scoring potential and elevating your positioning in the percentile placements. If you want to be proactive about your future career, invest in an efficient and effective study plan that will prepare you perfectly for the LSAT in Manila.
LSAT Private Tutoring
Hours package 12 to 48 hours, Personalized 1-on-1 Tutoring, In Person or Live Online
LSAT Private Course
12 hours in total, Personalized 1-on-1 Course, In Person or Live Online

Hello, I just wanted to let you know that the current class that i am taking is really helping my studies. George has been a great help and I thank you for fitting the class into my busy schedule.
- Simone (This student prepared for the LSAT with us)
Manila
Primary Course Venue:

Diamond Hotel Philippines
Roxas Boulevard
Manila, Luzon 1300, Philippines

NOTE: We do NOT typically have staff at the venue, so email us before visiting the venue.
Meet a Manila LSAT Tutor: Lainey B.
Lainey earned her Bachelor of Arts degree from Columbia University, traveling extensively after graduation with the Teach for America program. Based for several years in Houston, Texas, she went on to become a high school teacher. She and her husband relocated to move closer to family, and Lainey joined a boutique tutoring firm based in Rhode Island. After several years, Lainey became interested in the idea of opening her own school. However, she wanted to be equipped with the higher education tools to succeed in this professional platform.
While Lainey would go on to achieve her MBA from a small program in New England, she also took the LSAT and scored in the 97th percentile. Her program offered a leadership travel-abroad program that interested Lainey very much after her days exploring and experiencing new places. She studied in Hong Kong and ended up making her way all around Southeast Asia. She fell in love with the area, and when her husband's career could potentially take them to Manila, they decided to go for it. Lainey was able to acquire her advanced degree, helping her handle all the managerial aspects of owning your own business. With a firm grasp of the logistics and a strong entrepreneurial spirit, Lainey enjoyed her beloved school for 27 years.
A business opportunity came up and Lainey decided it was time to slow down for a little bit. Not giving up teaching entirely, the expert educator is now bringing her skills and smarts to the table as an LSAT tutor with Manhattan Review. While her career may have changed tracks last minute, she had an up-close-and-successful experience with this standardized exam. Equipped with our highly effective course syllabus and LSAT practice tests, her worldview has helped her students see the big picture and make plans that are perfect for their professional pursuits. Get the one-on-one support of a helpful, friendly, and super supportive tutor like Lainey to improve your score and start thinking about your future.