LSAT Tutoring in Madrid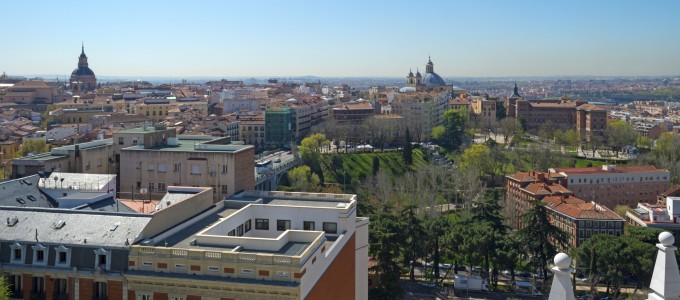 The Law School Admission Test, or LSAT, is one of the biggest obstacles that prospective law students face during the application process to get into the law schools of their choice. There is good reasoning for this. The nearly four hour long LSAT exists for primarily two reasons: to measure verbal and analytical reasoning skills as well as an instrument to weed out those applicants who are unable to meet the designated scores deemed appropriate for a prospective law student. Manhattan Review has elite professional private tutors that can help you perform your very best on the LSAT and edge out the competition to secure your spot at your choice law school in Madrid.
For over 15 years, Manhattan Review has been providing world-class LSAT test prep services all over the world, including in Madrid. We do this by engaging our students in a state-of-the-art program that affords each and every student the opportunity to uniquely design their own customized program suited to their individual learning style and needs, starting with unprecedented access to our stellar tutors at their convenience through our private tutoring program. No other LSAT test prep program in Madrid, or the world, offers the same type of boutique services, if at all, let alone for the same value.
As a result of being a world leader in test prep services, particularly our private LSAT tutoring, Manhattan Review has earned a reputation of working with the very best that Madrid has to offer. From the top law schools like St. Louis University School of Law, the DePaul University College of Law and the William & Mary School of Law, to the top law firms and major companies seeking legal representation in the area, they have all proudly accepted past participants of our LSAT programs, both those who have been privately tutored as well as those who opted for online course participation. They have done so and continue to do so, because of thing: They proudly endorse the efforts of our tutors and staff in creating the best in class LSAT test prep services around.
Join the many students who have made the choice to pursue excellence by signing up with Manhattan Review's LSAT private tutoring test prep services. You won't regret it.
LSAT Private Tutoring
Hours package 12 to 48 hours, Personalized 1-on-1 Tutoring, In Person or Live Online
LSAT Private Course
12 hours in total, Personalized 1-on-1 Course, In Person or Live Online

Hello, I just wanted to let you know that the current class that i am taking is really helping my studies. George has been a great help and I thank you for fitting the class into my busy schedule.
- Simone (This student prepared for the LSAT with us)
Madrid
Phone: +34-911-876-504

Primary Course Venue:

Sheraton Madrid
Calle Alfredo Marquerie 43
28034 Madrid
Spain

NOTE: We do NOT typically have staff at the venue, so email us before visiting the venue.
Meet a Madrid LSAT Tutor: Adam P.
Before joining Manhattan Review's team of professional world-class tutors, Adam enjoyed a steady career climb that initially began after he completed law school at the prestigious William & Mary School of Law in his hometown of Madrid. In an impressively short amount of time, just 7 years, Adam worked his way up to partner at his law firm. However, Adam is quick to relay to his students that while his test scores were in the 99th percentile, highly favorable for any law school or law firm seeking the top of their class, it was his hard work that sustained him throughout his tenure on the job, and helped propel his success.
As a private tutor for Manhattan Review-Madrid, Adam has developed quite a fantastic reputation primarily because of three qualities: his consistency, his perseverance and his open-mindedness. While students certainly appreciate his ability to convey the complexities of the law in simplistic terms, they are even more endeared to him because of his passion to see them succeed. In addition to his passion to see the students achieve their academic and career goals, Adam is also very passionate about his family, which includes his wife Raquel and his three sons, Luis, Fernando, and Andres.