LSAT Private Tutoring in Lausanne (Switzerland)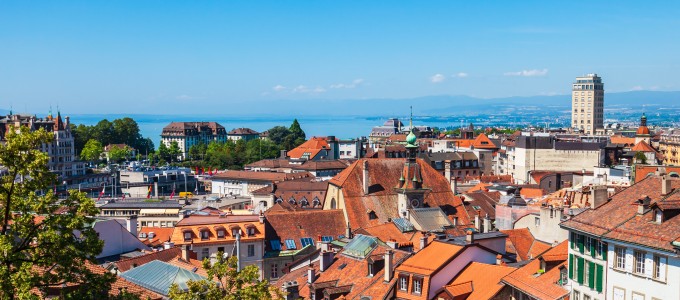 The Law School Admission Test, or LSAT, is an exam that requires proper preparation to ensure a higher score on the day of the test and use that higher score to impress the admissions committees of one's preferred law schools. As the most important factor to the admissions committees of various law schools, students who are looking to properly prepare for the day of the LSAT exam may choose to utilize private tutoring to ensure a stronger performance on the day of the exam. Students looking for the best private tutoring options in the Lausanne area should look to Manhattan Review, which has been providing private tutoring and other study resources to students in and out of Lausanne since 1999. Manhattan Review allows for students to use their private tutoring either individually or in combination with other resources such as group courses and practice exams as part of convenient study packages.
Students who choose to work with Manhattan Review in some capacity for their LSAT preparation have access to a wide variety of benefits that allow for the student to get the most out of their process for preparing for the exam. Students who work with Manhattan Review's private tutors can utilize their instruction either in-person or online depending on what they feel would be best, an option that is also available for the group courses Manhattan Review offers. Students who work with an in-person tutor can use any mutually agreed-upon and convenient location in the Lausanne area, and Manhattan Review tutors can generally provide their students with flexible scheduling and the ability to customize their lesson plans as necessary to ensure that their students are able to cover their strengths and weaknesses as appropriate. Manhattan Review can also provide students with practice exams that are updated annually to ensure they match the exam's current formatting and content.
Students who have worked with Manhattan Review for the process of preparing for the LSAT have managed to develop a stronger understanding of the material and concepts covered on the LSAT thanks to the assistance of their instructors. Students who have worked with Manhattan Review and earned a higher score on the day of the LSAT exam have managed to use the guidance they have received to get into a variety of law schools in and out of the Lausanne area, including Harvard, Yale, Penn State, Quinnipiac, University of Minnesota, University of Chicago, Texas A&M, Stetson, University of Lausanne, and many others. Students have also used their academic backgrounds at these institutions to earn careers at various companies, including companies based in the Lausanne area such as Nestle. Call or email an academic program advisor today to learn more about Lausanne study options for students looking to prepare for the LSAT.
LSAT Private Tutoring
Hours package 12 to 48 hours, Personalized 1-on-1 Tutoring, In Person or Live Online
LSAT Private Course
12 hours in total, Personalized 1-on-1 Course, In Person or Live Online

Hello, I just wanted to let you know that the current class that i am taking is really helping my studies. George has been a great help and I thank you for fitting the class into my busy schedule.
- Simone (This student prepared for the LSAT with us)
Lausanne
Phone: +41-21-588-04-94

Av Louis-Ruchonnet 2B
1003 Lausanne
Meet a Lausanne LSAT Tutor: Sara F.
Sara F. grew up in the Geneva area and moved to Lausanne permanently after finishing her education at the University of Lausanne, where she earned a Master's in education. She began helping students with a variety of different subject matters during her education, and continues assisting students in the area with Manhattan Review for their standardized test preparation.
Sara's methods of helping her students to prepare for standardized tests such as the LSAT are designed to be updated and adjusted for the student's individual needs while also ensuring that they have a full picture of the material that they will encounter on the day of the test. In her spare time, she likes to travel to smaller towns in the Switzerland area to enjoy the local attractions.