LSAT Tutoring in Hollywood (California)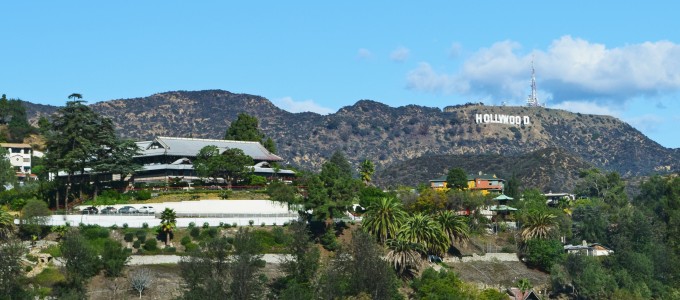 Students in the Hollywood area who are looking to prepare themselves for the Law School Admission Test, or LSAT, may feel that the most appropriate method of preparation to learn the material on the exam is private tutoring. Manhattan Review has been providing LSAT private tutoring to students in the Hollywood area since 1999, and students who are looking to prepare themselves for the LSAT can take advantage of Manhattan Review's ability to provide a combination of group courses, private tutoring, and practice exams to students, with the ability to customize the packages as necessary depending on what the student feels that they need to properly prepare themselves for the exam. Manhattan Review's private tutors all have many years of experience in helping students with their preparation for the LSAT exam and keep themselves familiar with the test in its most current incarnation so their study methods can be more accurate.
Students who choose to work with Manhattan Review's private tutors can work with them either online or in-person depending on what the student feels would be best for them in mastering the material. (Manhattan Review also offers its group courses online and in-person.) Students who work with an in-person tutor have the ability to choose a mutually agreeable location in the Hollywood area for both parties to meet and work together. Tutors can also customize their lesson plans as necessary to ensure that their students will be able to focus on what they require the most assistance in learning, which ensures a more well-rounded performance on the day of the exam thanks to students focusing on the appropriate subject matter to turn in a stronger performance. Students who use the group course option can learn from both their instructor and their fellow students, while the practice exams Manhattan Review provides are kept up to date.
Students who have taken advantage of what Manhattan Review can potentially offer to students who are looking for preparation options for the LSAT have gone on to achieve a higher score on the day of the exam. Manhattan Review's private tutors have helped ensure that students have a strong knowledge of the formatting and content of the exam, along with a greater sense of time management and confidence in the material covered on the test. Students have managed to take the high scores they have achieved on the LSAT and use them to get into a wide variety of law schools across the country, including Harvard, Penn State, Columbia, Texas A&M, University of Vermont, University of South Carolina, and many others. Students have also used their law school background to get into many different law firms and other careers. Call or email one of Manhattan Review's academic program advisors today to learn more.
LSAT Private Tutoring
Hours package 12 to 48 hours, Personalized 1-on-1 Tutoring, In Person or Live Online
LSAT Private Course
12 hours in total, Personalized 1-on-1 Course, In Person or Live Online

Hello, I just wanted to let you know that the current class that i am taking is really helping my studies. George has been a great help and I thank you for fitting the class into my busy schedule.
- Simone (This student prepared for the LSAT with us)
Hollywood
Primary Course Venue:

Manhattan Review GMAT GRE LSAT Prep
Hollywood Teaching Center at the Hilton
555 Universal Hollywood Dr
Los Angeles, CA 91608-1001

Phone: (323) 212-3197

NOTE: We do NOT typically have staff at the venue, so email us before visiting the venue.
Meet a Hollywood LSAT Tutor: Howard L.
Howard L. has been a Hollywood resident for several years and has also been tutoring law school students and potential applicants aspiring to take the LSAT with their studies in and out of law schools, especially in the California area. He took up tutoring while he was in law school and continued it as his career path after graduating thanks to his success rate.
Howard likes to relate the LSAT and law school assignments to one another to help students with the process of developing their knowledge, and assigns LSAT preparation to some of his students who have already taken it if he feels it would help them to better understand certain concepts. When he is not helping students both in and out of law school, Howard likes to visit libraries for research.