LSAT Tutoring in Hamburg (Germany)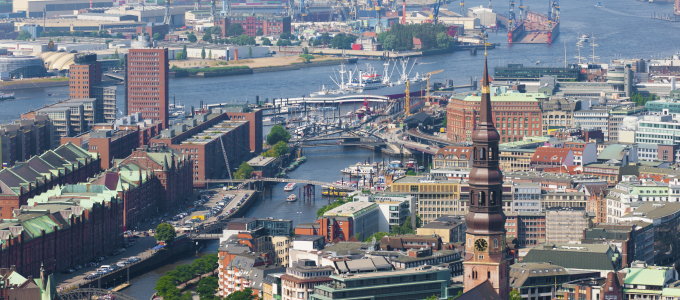 Manhattan Review offers the most rigorous, effective, and convenient LSAT prep courses and private tutoring available in Hamburg. We have been providing top-notch services for the LSAT and other standardized tests in major European, North American, and Asian cities since 1999. We have helped thousands of students around the world receive the LSAT scores necessary for acceptance to the law schools at Harvard, Stanford, Yale, Princeton, the University of Chicago, UC Berkeley, Georgetown, Duke, Vanderbilt, Boston College, and most of the other institutions in the upper echelon of the national rankings in the United States. Manhattan Review's customized LSAT tutoring is the best possible way to prepare for the test due to our implementation of targeted learning plans based on specific student attributes. We conduct an exhaustive assessment of each client, develop an individual learning plan based on that student's LSAT strengths and weaknesses, undergraduate background, preferred learning style, and desired score range, and then implement that learning plan according to the best practices in LSAT teaching and learning. Contact us right away for details on our personalized LSAT instruction.
Calculating the LSAT score a given student will need in order to get accepted to their preferred law school is often a relatively simple matter of institutional averages. Students who can perform as well as the typical student usually have a respectable chance of admission that can be increased with a higher score. The median LSAT score for students accepted to the University of Virginia School of Law, for example, is 169, and the overall acceptance rate is about 20%. According to the Law School Admission Council (LSAC), an LSAT score of 175 would give many students better odds than this even with variations in undergraduate GPA. LSAC data show that students at this score level would have a 28-38% chance of acceptance with a 3.5 GPA and a 44-54% chance of admission with a 3.8 GPA. If you're applying to law school, your undergraduate GPA is probably already set, but you can still control the LSAT score you receive. Manhattan Review's private LSAT tutoring can make all the difference in the fortunes of your law school ambitions.
Law school graduates usually receive lucrative employment opportunities once they finish their JDs and pass the bar exam. According to U.S. News & World Report, the average starting salary for all public-sector lawyers is about $50,000 per year, while their private-sector colleagues start at approximately $84,000 annually. Manhattan Review's LSAT clients have accepted prominent and well-compensated positions at law firms such as Mayer Brown, Ropes & Gray, and Squire Patton Boggs. They've also accepted jobs at Fortune 500 companies, including UnitedHealth Group, Proctor & Gamble, and State Farm Insurance. Whatever you wish to achieve in the legal profession, it all begins with your best possible law school application with your best possible LSAT scores. Manhattan Review's LSAT prep in Hamburg is the first step in your brilliant future legal career.
LSAT Private Tutoring
Hours package 12 to 48 hours, Personalized 1-on-1 Tutoring, In Person or Live Online
LSAT Private Course
12 hours in total, Personalized 1-on-1 Course, In Person or Live Online

Hello, I just wanted to let you know that the current class that i am taking is really helping my studies. George has been a great help and I thank you for fitting the class into my busy schedule.
- Simone (This student prepared for the LSAT with us)
Hamburg
Primary Course Venue:

Radisson Blu Hotel
Marseiller Strasse 2
20355 Hamburg, Germany

NOTE: We do NOT typically have staff at the venue, so email us before visiting the venue.
Meet a Hamburg LSAT Tutor: Marcus L.
"With his tutoring, my LSAT score jumped from a 153 to a 170, getting me into my first-choice law school." "His tutoring made all the difference in the world to my law school application." These are just a few of the rave reviews of the LSAT tutoring of Marcus L., who has been teaching LSAT prep since 2008. Originally from Concord, New Hampshire, he is a graduate of UC Berkeley and George Washington University Law School.
Marcus' primary area of legal focus is entertainment law, and he spends much of his time negotiating contracts for musicians and other professional performers. His practice covers everything from recording contracts to publication fees, and he has lived in Hamburg since 2015 in an effort to enlist more European clients. He finds that his LSAT tutoring improves his skills as a lawyer, citing the similarities between teaching and professional negotiation/mediation: "Teaching and practicing law are both primarily about being engaging and persuasive."