LSAT Private Tutoring in Edinburgh (Scotland)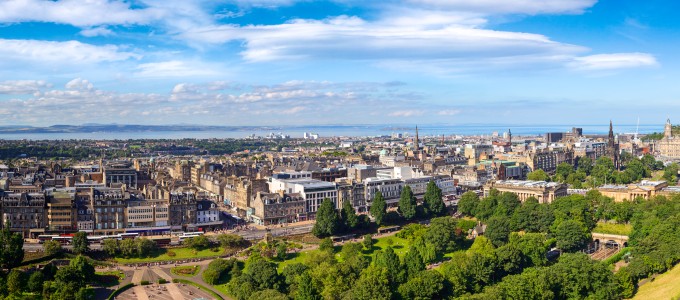 Students who are preparing themselves for the Law School Admissions Test, or LSAT, may find that they need individual guidance in order to achieve the score that they are looking for. The fact that law schools generally weigh the LSAT exam scores as the highest factor in their admissions decisions makes proper preparation for the exam all the more important. Manhattan Review has been helping students with their LSAT exam preparation since 1999, and students both in and out of the Edinburgh area have benefited from the individualized guidance that Manhattan Review's private tutors have been providing to them in their studies. Manhattan Review can also provide students looking to achieve a high score on the LSAT with group courses and practice exams that can be taken on their own or in combination with the private tutoring depending on what the student feels is best for their specific study needs.
Manhattan Review's private tutors for the LSAT exam come with a variety of benefits that make them the best option for students in the Edinburgh area. They are all highly experienced with both teaching and taking the LSAT exam, and continue to keep up with the current formatting and content. They can work with their students either in-person or online depending on what the student feels would be best for them and their studies. (Manhattan Review also offers the choice between online and in-person for the group courses.) Students who choose the in-person option can work with their Manhattan Review tutor at a mutually convenient location in the Edinburgh area, which is a comfortable commute for both tutor and student. Manhattan Review tutors can also offer their students flexible scheduling and the ability to customize their learning plan as necessary so that students can give a more well-rounded performance on the day of the exam, allowing them the opportunity to adjust their study plans to cater to strengths and weaknesses.
Students who have worked with Manhattan Review have gone on to receive the benefits of having an experienced private tutor and a customized learning plan on the day of the LSAT exam. Students who have chosen to prepare with Manhattan Review have managed to get higher scores on the LSAT, and used those scores to get into a variety of highly ranked law schools both in and out of Edinburgh. Harvard, Yale, Penn State, Texas A&M, Oxford, Cambridge, University of Edinburgh, and many more have accepted students who have used Manhattan Review for LSAT preparation. Students who have studied with Manhattan Review's private tutors have also gone on to achieve success outside of the admissions process, with several going on to work for highly successful companies and law firms around the world thanks to their admissions at successful schools. Call or email an academic program advisor today to learn more about what Manhattan Review can offer you in your LSAT exam study plans.
LSAT Private Tutoring
Hours package 12 to 48 hours, Personalized 1-on-1 Tutoring, In Person or Live Online
LSAT Private Course
12 hours in total, Personalized 1-on-1 Course, In Person or Live Online

Hello, I just wanted to let you know that the current class that i am taking is really helping my studies. George has been a great help and I thank you for fitting the class into my busy schedule.
- Simone (This student prepared for the LSAT with us)
Edinburgh
Primary Course Venue:

Marriott Edinburgh
111 Glasgow Road
Edinburgh EH12 8NF, Scotland

NOTE: We do NOT typically have staff at the venue, so email us before visiting the venue.
Meet a Edinburgh LSAT Tutor: Danielle D.
Danielle D. moved to the Edinburgh area for career reasons shortly after graduating from Cambridge with her law degree, after having spent most of her life growing up in the Manchester area. After spending a few years working at a law firm, she decided to take up tutoring for the LSAT because of being inspired by a family friend.
Danielle helps students with their LSAT preparation by encouraging them to gradually work their way up to their target score and rewarding themselves along the way as they hit certain interval scores as they progress. She also believes in trying to apply the questions on the LSAT to everyday situations. In her spare time, she likes to visit museums and travel.