LSAT Tutoring in Dublin (Irland)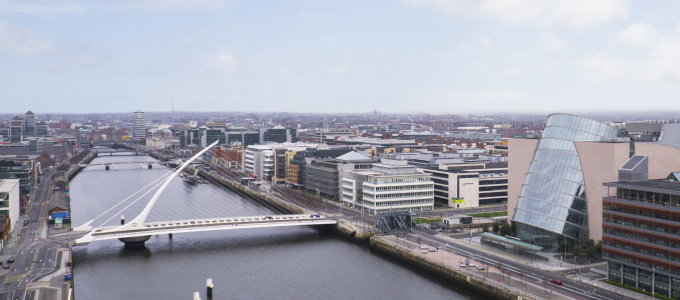 The Law School Admission Test, or LSAT, is one of the most widely administered standardized tests all over the world as part of the application process for nearly all law schools. For some prospective law students, this particular part of the application process will be easy, while others may find that they may require more help in achieving their goal of getting into law school. For the latter, it has been proven that one-on-one tutoring sessions can be instrumental in increasing LSAT test scores. At Manhattan Review, we have elite professional tutors who can help you achieve your testing goals.
For over 15 years, Manhattan Review has been the industry leader in LSAT test prep services. We have achieved this goal by delivering a la carter services to prospective law students in an effort to help instill them with both the confidence and knowledge and skills to reach their goals. Specifically, we offer law school hopefuls access to our state-of-the-art interactive online courses, which they can customize according to their individual learning style and needs, as well as practice tests that mimic the real LSAT, so there are no surprises for students when they go to sit for the exam. In addition, we offer students private sessions with a professional tutor, which gives them unprecedented access to someone who has not only taken and excelled at the LSAT, but also has achieve great success professionally as well, so they can give them tips for achieving their own goals. No other test prep offers what we do and the Dublin community recognizes that.
All over Dublin and the Greater Dublin Area, Manhattan Review is synonymous with top talent. All of the top law schools, including the Sutherland School of Law at the University College of Dublin and the Trinity College's Dublin Law School, have all endorsed our work at Manhattan Review by accepting our past participants into their programs. The top local employers share the same sentiment about our students as well. All of the top law firms as well as the major businesses, including Microsoft, Amazon, Google, eBay, PayPal, Yahoo!, Facebook, Twitter, Pfizer, Citibank and Commerzbank, have also been proud recipients of our students, touting our students as some of the best and brightest that Dublin has to offer. Our investment in students shows, and we are happy to pass on that legacy with every new student that we encounter in our program.
LSAT Private Tutoring
Hours package 12 to 48 hours, Personalized 1-on-1 Tutoring, In Person or Live Online
LSAT Private Course
12 hours in total, Personalized 1-on-1 Course, In Person or Live Online

Hello, I just wanted to let you know that the current class that i am taking is really helping my studies. George has been a great help and I thank you for fitting the class into my busy schedule.
- Simone (This student prepared for the LSAT with us)
Dublin
Primary Course Venue:

Hilton Dublin
Charlemont Place
Dublin 2, Ireland

NOTE: We do NOT typically have staff at the venue, so email us before visiting the venue.
Meet a Dublin LSAT Tutor: Jenson P.
Even at an early age, friends and family always expected big things from Jenson. Growing up in a small town just outside of Chicago, his academic inclination was more than enough to help propel his initial academic success, and everyone took notice. However, it wasn't until after he aced the SAT and was in his third year at Chicago State University that he went to study abroad in Dublin, that he discovered he wanted to live and practice law outside of the states. For Jenson, That turned out to be one of the best professional decisions that he ever made, as he has never looked back.
In addition to meeting and marrying the love of his life, Staci, who is also an emigrant from the United States, Jenson has enjoyed constant success since moving to the capital of Ireland, all of which have endeared him to Dublin. After landing the opportunity to work for one of the most prestigious law firms in the city and acquiring many accolades for his leadership and professional acumen, his wife Staci convinced him to endeavor into professional tutoring by way of Manhattan Review. That was three years ago. Since then, Jenson has been an enthusiastic member of our private tutoring team, helping to carry out our mission of delivering top notch LSAT test prep services to prospective laws students as well as giving them the knowledge and skills to be successful both academically and professionally thereafter.