LSAT Tutoring in Doha (Qatar)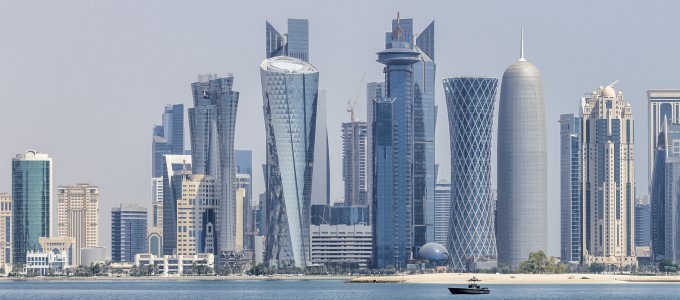 Doha students preparing for the Law School Admission Test (LSAT) can reach their target scores and get accepted to law school with Manhattan Review's LSAT prep services. We offer customized LSAT tutoring in one-on-one format as well as LSAT group courses (available either on-site or online) and LSAT practice tests. Manhattan Review has been the world's most effective test prep company since we were founded in 1999, and our clients around the world have been accepted to highly selective law schools in the United States, Canada, and anywhere else the LSAT is considered. Instructor quality is one of the keys to the effectiveness, and all of our classroom teachers and individual tutors possess impressive credentials (including degrees from outstanding universities, substantial teaching experience, and outgoing personal qualities). Find out more about our course offerings, our instructors, and how our services can help you accomplish your goals. Contact our Doha office by email, by phone or online for full details and answers to your questions.
At Manhattan Review, our students frequently ask us to precisely define high LSAT scores. This is determined on a case-by-case basis, but we can say that the 50 highest-ranked law schools in the United States all report median LSAT scores of 160 or above for their accepted students. Applicant LSAT scores are higher for the schools at the top of this range than for those at the bottom (these institutions are still in the top tier). Median scores at upper-tier law schools range from a 160 at Tulane University to a 165 at Emory University and a 170 at the University of Chicago. We advise our students to set score goals that are a few points higher than the median, which will help the applicant stand out from his or her peers. Emory University, for example, reports an acceptance rate of 89% for all applicants with LSAT scores of 165 or higher, while the admit rate for students with LSAT scores of 160-164 is only 21%.
Thousands of former Manhattan Review LSAT students have become graduates of the world's top law schools, including Stanford, Yale, Harvard, New York University, the University of Pennsylvania, the University of Virginia, Northwestern, the University of Michigan, Georgetown, the University of Chicago, UC Berkeley, Vanderbilt, Columbia, Notre Dame, Cornell, and many more. Some of our former LSAT clients have been hired as lawyers by Fortune 500 companies and firms in Doha, including State Farm Insurance, Dow Chemical, World Fuel Services, JP Morgan Chase, Bank of America, Barwa Group, Hamad Medical Corporation, International Bank of Qatar, QNB Group, and Qatar Petroleum. Others have chosen to work for public-sector organizations such as government agencies or philanthropic foundations. A law degree from a highly ranked law school sets the stage for lucrative employment. Salaries earned after graduation more than justify the nominal expense of rigorous LSAT preparation. Start working toward a promising future in the law with Manhattan Review's LSAT prep courses and LSAT private tutoring for law school applicants in Doha.
LSAT Private Tutoring
Hours package 12 to 48 hours, Personalized 1-on-1 Tutoring, In Person or Live Online
LSAT Private Course
12 hours in total, Personalized 1-on-1 Course, In Person or Live Online

Hello, I just wanted to let you know that the current class that i am taking is really helping my studies. George has been a great help and I thank you for fitting the class into my busy schedule.
- Simone (This student prepared for the LSAT with us)
Doha
Primary Course Venue:

InterContinental
Off Al Wahda Road
West Bay
Doha
Qatar

NOTE: We do NOT typically have staff at the venue, so email us before visiting the venue.
Meet a Doha LSAT Tutor: Clare R.
Clare R. was born and raised in a small town about 100 miles away from Oklahoma City. She completed a bachelor's degree in English literature at Rice University and a JD at Vanderbilt University Law School. Clare has been teaching the LSAT in group and individual learning contexts since 2009, and she joined the staff of Manhattan Review's Doha branch two years ago.
Clare's students credit her LSAT teaching with helping them get accepted to a long list of top law schools in the United States. "I knew that my initial LSAT scores weren't going to cut it," remembered one student. "Clare's LSAT class really helped me break through in terms of understanding how to approach the LSAT exercises that were giving me difficulty." In addition to her vast teaching experience, Clare is a practicing attorney.