LSAT Tutoring in Brussels (Belgium)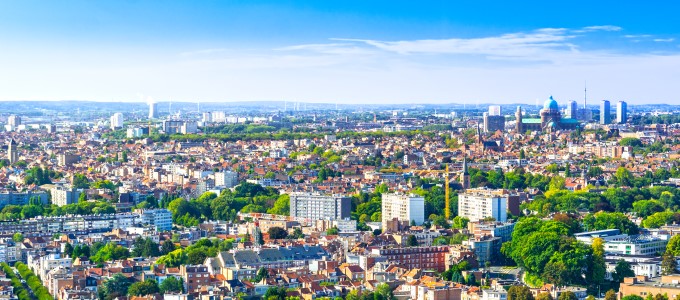 Brussels residents in need of the best preparation services for the Law School Admission Test (LSAT) can achieve their goals of high test scores and selective law school acceptance with Manhattan Review. Brussels students have a number of LSAT options from which to choose, including private LSAT tutoring in online or on-site formats, group LSAT classes (also available both online and on-site), and ancillary services such as LSAT practice assessments. Established in New York City in 1999, Manhattan Review is an international test prep firm that has contributed to the success of students in a large number of major European, North American, African, Asian, and Latin American cities. Flexibility is one of the keys to the widespread success of our test prep offerings. In addition to several modes of course delivery, we also provide scheduling plans that accommodate the diverse needs of LSAT students. To become a Manhattan Review LSAT student, contact our Brussels office today, either online, by phone, or by email. Members of our helpful support staff are waiting to discuss course options and answer all of your questions.
Small LSAT score gains can often have a sizable impact on the fortunes of law school applications. The website of the Law School Admission Council (LSAC), the organization that administers the LSAT, contains a wealth of helpful information in this regard. Prospective law students can learn, for example, that the admission rate at the University of California-Davis School of Law is less than 10% for all applicants with LSAT scores below 160, with a rate of approximately 11% for LSAT scores between 155 and 159. Candidates with scores between 160 and 164, however, are admitted at a rate of nearly 46%. This means that an LSAT score improvement of five points or less can lead to a quadrupling of the acceptance odds. Furthermore, LSAT scores above a certain threshold can make admission virtually a slam dunk. The admit rate at UC Davis for all students with LSAT scores of 165-169 is 84%. Note that this is the admit rate for the entire range of GPA outcomes. Adding the GPA factor highlights the importance of LSAT scores even more. For instance, an applicant with a GPA of 3.0 and an LSAT score of 165 has a 67% chance of admission, while the admission odds of a peer with a 3.75 GPA and a 159 LSAT score are just 23%.
Manhattan Review's LSAT instruction has facilitated acceptance into high-quality law schools for thousands of students in Brussels and other cities around the world. Alumni of our LSAT prep courses and LSAT private tutoring programs have secured admission to Harvard Law School, Georgetown Law Center, Yale Law School, the University of Minnesota School of Law, Vanderbilt Law School, Stanford Law School, the University of Michigan School of Law, the University of Pennsylvania School of Law, and many other top programs. Countless past Manhattan Review LSAT clients have finished JDs or other legal degree programs and obtained lucrative positions in the private sector, including as staff attorneys for Fortune 500 companies (State Farm Insurance, JP Morgan Chase, World Fuel Services, New York Life Insurance, and Bank of America) and top firms in Brussels (AG Real Estate, National Bank of Belgium, Emakina Group, KBC Bank, and TCR International). Our former students have also secured jobs with law firms, government agencies, and public interest organizations. Begin your path to a prosperous and successful legal future with Manhattan Review's LSAT prep services for law school applicants in Brussels.
LSAT Private Tutoring
Hours package 12 to 48 hours, Personalized 1-on-1 Tutoring, In Person or Live Online
LSAT Private Course
12 hours in total, Personalized 1-on-1 Course, In Person or Live Online

Hello, I just wanted to let you know that the current class that i am taking is really helping my studies. George has been a great help and I thank you for fitting the class into my busy schedule.
- Simone (This student prepared for the LSAT with us)
Brussels
Phone: +32-2-808-5163

Primary Course Venue:

Sheraton Brussels Hotel
Place Rogier 3
Brussels 1210, Belgium

NOTE: We do NOT typically have staff at the venue, so email us before visiting the venue.
Meet a Brussels LSAT Tutor: Petya Y.
Petya Y., a native of St. Petersburg, Russia, has over a decade of experience as an LSAT tutor in Brussels and in New York. He is a graduate of Columbia University (bachelor's degree in criminology) and the School of Law at New York University. He has been a resident of the Brussels area since moving to Europe in 2017. In addition to his LSAT tutoring, Petya is a legal consultant for various multinational companies headquartered or doing business in Brussels.
Petya has an eminently practical approach to teaching LSAT content and strategies. "I use my real-world legal experience to teach students not only how to do LSAT exercises, but the relevance of those exercises to the practice of law," he says. "When students understand why they are being asked to develop these skills, they are much more motivated to acquire those skills." In his spare time, Petya pursues a number of hobbies, including skateboarding, building model airplanes, and playing basketball.