LSAT Private Tutoring in Antwerp (Belgium)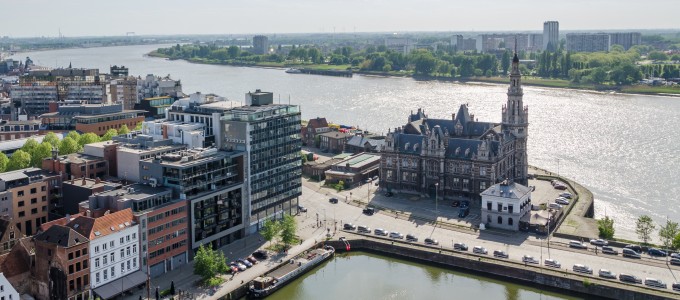 To navigate the intricacies of LSAT preparation, students seeking tailored guidance may benefit from the expertise of a private tutor who can address their unique challenges and provide invaluable support throughout their study journey. Manhattan Review has provided exceptional private tutoring for the LSAT and other standardized tests to students in and around Antwerp since 1999. With an unwavering commitment to excellence, we have established ourselves as the ultimate resource for students seeking comprehensive preparation through private tutoring and various other avenues for the LSAT. Students have the extraordinary opportunity to enhance their LSAT knowledge and skills through Manhattan Review, with two exceptional options. They may choose to engage exclusively with a private tutor, who will provide them with personalized guidance. Alternatively, they can combine their esteemed instructor's wisdom and expertise with the invaluable resources of group courses and practice exams by Manhattan Review. By selecting Manhattan Review as their preferred LSAT preparation provider, students have exclusive access to an extensive range of advantageous resources that enable them to effectively and comprehensively ready themselves for the examination.
By choosing to collaborate with one of Manhattan Review's esteemed private tutors, students will be guided by an instructor with a wealth of experience in assisting numerous ambitious law school applicants in comprehending the intricacies of the LSAT curriculum. Students have the fantastic opportunity to collaborate with their instructor, either in the physical realm or through the virtual realm, based on their preferences and the nature of their academic pursuits. This exceptional choice ensures that students can fully optimize their group course experience. Incorporating the assistance of a private tutor grants students the invaluable benefits of flexible scheduling and personalized lesson plans tailored precisely to cater to their unique requirements. This approach ensures a comprehensive understanding of the subject matter, culminating in a more robust and refined performance on the examination day. Moreover, the option of selecting a suitable location within the Antwerp vicinity further facilitates a seamless study experience, creating a hassle-free and productive atmosphere for both the students and their instructors.
Through their collaboration with Manhattan Review in the meticulous process of LSAT preparation, students have not only acquired a profound understanding of the comprehensive exam content but have astutely leveraged this knowledge to exhibit their prowess to law school admissions committees. As a result of their exceptional academic achievements, students have effectively leveraged their elevated scores to secure admission into esteemed educational institutions spanning a diverse range. Notably, these institutions encompass renowned law schools, including the esteemed Harvard, University of California Berkeley, Stanford, University of Essex, MC Gill University, Columbia, University of Aberdeen, University of Washington, Purdue, Oxford University, and an extensive array of other esteemed establishments both within and beyond the borders of the United Kingdom. Through their collaboration with Manhattan Review, students have successfully transformed their educational experiences into lucrative careers in various industries, exemplified by numerous individuals securing employment at esteemed businesses within the Antwerp region, one notable example being Ackermans & van Haaren. Call or email one of Manhattan Review's academic advisors today to discover your LSAT prep options.
LSAT Private Tutoring
Hours package 12 to 48 hours, Personalized 1-on-1 Tutoring, In Person or Live Online
LSAT Private Course
12 hours in total, Personalized 1-on-1 Course, In Person or Live Online

Hello, I just wanted to let you know that the current class that i am taking is really helping my studies. George has been a great help and I thank you for fitting the class into my busy schedule.
- Simone (This student prepared for the LSAT with us)
Antwerp
Primary Course Venue:

Hilton Antwerp Hotel
Groenplaats 32
Antwerp 2000, Belgium

NOTE: We do NOT typically have staff at the venue, so email us before visiting the venue.
Meet an Antwerp LSAT Tutor: Anne W.
Anne's upbringing in the Antwerp region paved the way for her journey to Ireland, where she pursued her education at the esteemed University of Limerick, culminating in a Master's in International Relations. Returning to her beloved Antwerp, Anne has embraced the noble vocation of private tutoring, leveraging her expertise to guide students both within and beyond the city borders, particularly in navigating the intricate realm of standardized tests, including the LSAT.
Anne employs adaptable techniques to assist students seeking LSAT preparation, tailoring her instruction to address their capabilities and deficiencies. With a wealth of experience teaching in group and one-on-one settings, she can cater to various learning styles. During her leisure moments, Anne indulges in the harmonic melodies of jazz at the Antwerp Jazz Club (AJC).