LSAT Tutoring in Anaheim (California)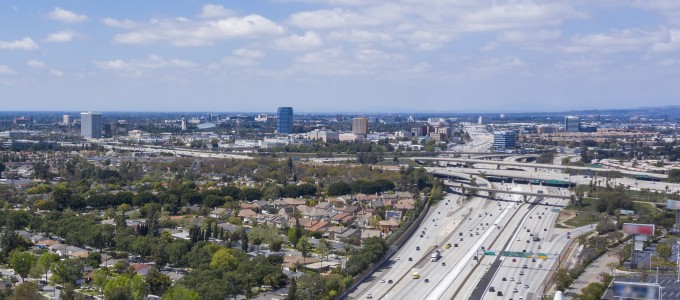 Every year, thousands of aspiring lawyers apply to law programs all around the world including near Anaheim and are expected to take the Law School Admission Test, or LSAT. Designed to measure verbal and analytical reasoning skills, two skills required for success in law school and as a practicing professional, the LSAT is one of the biggest challenges that prospective law students must face and for good reason. An applicant's performance on the LSAT is often the determining factor that will decide their acceptance into their school of choice, which can be incredibly overwhelming without support or the proper test preparation. Manhattan Review can help.
Since 1999, Manhattan Review has been developing an unprecedented LSAT test prep program to help prospective law students, just like you, to achieve their best LSAT score. By offering an a la carte service unlike any other that consists of a 100 percent fully customizable learning plan, Manhattan Review is able to help law school applicants reach their goals. Although it can be custom designed to suit any type of learning style, our LSAT test prep program generally consists of two approaches: The modern and the traditional, which are easily manipulated for maximum results. Designed with the busy student in mind, both our library of interactive online courses and one-on-one sessions with our elite private tutors can fit into any lifestyle, ensuring that even the busiest law school applicant will have access to the best possible LSAT test prep in Anaheim. In addition to their own customizable learning plans, each participant is also given access to a host of supplemental learning tools and resources such as our LSAT practice tests, which are uniquely designed to help participants uncover any opportunities to improve their LSAT score.
All over the world, Manhattan Review has earned the respect of both the academic and business community for our investment in local talent. As a result, the top law programs in the Anaheim area including Trinity Law School at Trinity International University, Dale E. Fowler School of Law at Chapman University, Irvine School of Law at University of California, and the School of Law at University of California at Los Angeles are among the consistent supporters of our LSAT test prep program because they are confident that Manhattan Review's LSAT test prep participants are indeed adequately prepared for law school by possessing the requisite academic aptitude to succeed in the rigorous programs. Similarly, all of the top law firms and major employers in Anaheim such as AT&T, Bridgford Foods, CKE Restaurants, Fujitsu, Ganahl Lumber, General Dynamics, Hewlett Packard, Isuzu, Kaiser Foundation, Northgate Gonzalez Markets, Panasonic, Tenet Healthcare, Toyota Financial Services, Universal Alloy, and Yogurtland have demonstrated a similar commitment. Simply put, being affiliated with Manhattan Review will not only ensure that you receive the requisite knowledge and skills to help you achieve your desired LSAT score, but will also help you to get into your school of choice and enhance your favorability for employment with the top companies in Anaheim as well. Choose success today. Choose Manhattan Review for your LSAT test prep needs.
LSAT Private Tutoring
Hours package 12 to 48 hours, Personalized 1-on-1 Tutoring, In Person or Live Online
LSAT Private Course
12 hours in total, Personalized 1-on-1 Course, In Person or Live Online

Hello, I just wanted to let you know that the current class that i am taking is really helping my studies. George has been a great help and I thank you for fitting the class into my busy schedule.
- Simone (This student prepared for the LSAT with us)
Anaheim
Primary Course Venue:

Manhattan Review GMAT GRE LSAT Prep
Anaheim Teaching Center at the Marriott
700 West Convention Way
Anaheim, CA 92802

Phone: (714) 333-1403

NOTE: We do NOT typically have staff at the venue, so email us before visiting the venue.
Meet an Anaheim LSAT Tutor: Langston Y.
Growing up on the east coast of the U.S., Langston was raised by parents who instilled in him the value of a solid education, values that are still very much a part of him today. Although academics always came easy to the successful lawyer, he always had a passion for helping others, even as a student in grade school, tutoring his peers. After graduating from the School of Law at University of California at Los Angeles and obtaining gainful employment with a major financial corporation in Anaheim as a corporate lawyer, Langston began looking for a way to give back to the community. It didn't take long for Langston to discover Manhattan Review's top rated LSAT test prep consultant services. Langston has been with us ever since.
As an esteemed member of our team of private tutors, Langston plays a critical role in helping us to maintain our stellar reputation of providing first-rate LSAT test prep consultant services to prospective law students in Anaheim. Like our other elite instructors, Langston's experience and success as a practicing lawyer makes him an asset and a trusted source of information for our students. Ever the professional on a mission to help his students achieve their LSAT testing goals, Langston is always helping students to re-examine their learning plan and encouraging them to make adjustments along the way to ensure they get the best results out of the program. Those are just a few of many reasons we are thrilled to have Langston at Manhattan Review in Anaheim.