LSAT private tutoring in Amsterdam (Netherlands)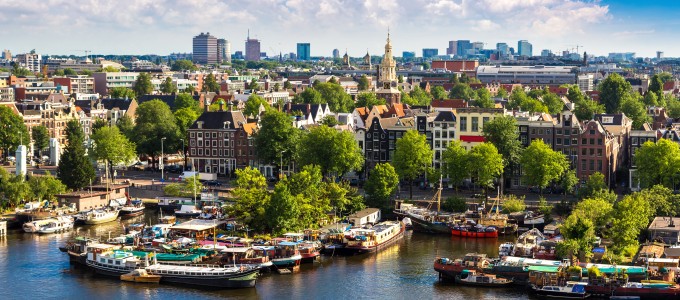 For those seeking customized support in their LSAT preparation, the aid of a private tutor can prove invaluable in addressing any unique challenges they may encounter during their studies. Since 1999, Manhattan Review has provided exceptional personal tutoring services for standardized tests such as the LSAT to students in and around Amsterdam. Our unparalleled expertise and experience make us the optimal choice for students seeking top-notch preparation through various tutoring methods. Manhattan Review offers students the option to either exclusively work with a private tutor or utilize the guidance of their knowledgeable instructor along with the comprehensive resources of group courses and practice exams, allowing students to receive unparalleled support and achieve their desired success on the LSAT. By selecting Manhattan Review for LSAT preparation, students are provided with numerous advantageous resources to ready themselves for the exam effectively.
By working with a private tutor from Manhattan Review, students will benefit from the expertise of an instructor who has assisted countless individuals in their journey toward law school success by guiding them through the LSAT learning process. Manhattan Review allows students to engage with their instructor either in-person or online, based on their individual preferences, thereby enabling them to customize their course of study. This added feature is a testament to our commitment to providing our students with the best possible learning experience. By working with a private tutor, students will enjoy the benefits of flexible scheduling and the ability to tailor their lesson plans to their individual learning styles. This personalized approach fosters a deeper understanding of the material and ensures a more comprehensive performance come exam day. Through working with an in-person tutor, students have the opportunity to select a location within the Amsterdam area that suits both their needs and the instructor's, facilitating an effortless commute and a seamless study session.
People who have collaborated with Manhattan Review to prepare for the LSAT have effectively cultivated a more profound understanding of the subject matter encompassed in the examination, empowering them to showcase their aptitude to law school admissions committees by achieving an elevated score on the day of the LSAT. As a result of their exemplary performance, students have leveraged their impressive scores to secure admission to prestigious academic institutions across the globe. These institutions include esteemed law schools such as the University of Oxford, KU Leuven, Université Paris 1 Panthéon-Sorbonne, Humboldt-Universität zu Berlin, Ludwig-Maximilians-Universität München, University of Amsterdam, National University of Singapore, The University of Melbourne, Harvard University, University of Cambridge, Columbia University, New York University, and others inside and outside the Netherlands. This remarkable achievement is a testament to the caliber of our students and the quality of education they receive. Manhattan Review has enabled numerous students to transform their academic experiences into successful career paths in various industries, including prominent organizations in Amsterdam like the National Health Service. Call or email one of Manhattan Review's academic advisors today to discover your LSAT prep options.
LSAT Private Tutoring
Hours package 12 to 48 hours, Personalized 1-on-1 Tutoring, In Person or Live Online
LSAT Private Course
12 hours in total, Personalized 1-on-1 Course, In Person or Live Online

Hello, I just wanted to let you know that the current class that i am taking is really helping my studies. George has been a great help and I thank you for fitting the class into my busy schedule.
- Simone (This student prepared for the LSAT with us)
Amsterdam
Phone: +31-20-808-4399

Primary Course Venue:

Radisson Blu Hotel
Rusland 17
Amsterdam 1012 CK
The Netherlands

NOTE: We do NOT typically have staff at the venue, so email us before visiting the venue.
Meet an Amsterdam LSAT Tutor: Mila V.
Mila is from the picturesque city of Amsterdam. She pursued her academic career at the prestigious Rotterdam Erasmus School of Law, ultimately obtaining a master's degree in law. Currently, she has embarked on the noble pursuit of providing private tutoring services with Manhattan Review to aid aspiring students, both within and beyond the city limits, in their preparation for standardized tests, including the LSAT.
Mila's approach to aiding students in their LSAT preparation is by adaptability and personalized instruction tailored to each student's strengths and areas for improvement. With her extensive experience in group-based courses and individualized tutoring, she possesses a wealth of knowledge in the field of education. Additionally, her passion for sustainability and green thinking is reflected in her leisure pursuits, further highlighting her commitment to making a positive impact on the world.