LSAT Tutoring in Albuquerque (New Mexico)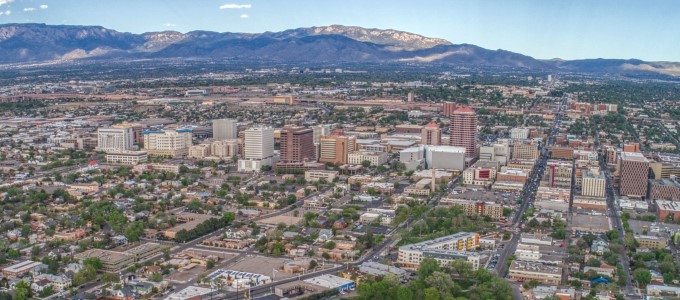 Students in the Albuquerque area who are looking to prepare for the LSAT exam and get into the law school of their choice should take advantage of the private tutoring services that Manhattan Review can offer them in order to prepare properly for the exam. Manhattan Review has been providing tutoring and other test preparation services to its students since 1999 and has been keeping its testing services updated to reflect the nature of the current layout of the LSAT exam. Tutoring is a strong option in preparing for any standardized test, but particularly the LSAT, where you can generally learn from people who have experience with both the exam itself and the logic problems and dilemmas of law school. Having an individual mentor is a great way to learn the material, and our tutors can provide you with a customizable learning plan and a flexible scheduling plan to help you with learning the material for the LSAT.
While getting good grades in college is an important factor to the admissions committee at any law school, the LSAT is often cited as the most important factor, since it provides the necessary insight as to how well a student may perform at law school. A high LSAT exam score is very important as both a sign of potential academic and potential career successes, and law schools are becoming increasingly competitive over the years. Taking advantage of what LSAT tutoring can offer you is a great way to help yourself stand out from the pack with a higher LSAT score, which will give you a greater variety of options to choose from in terms of the potential schools you can be accepted to. The tutors at Manhattan Review have many years of experience both in taking the LSAT themselves and in helping others get a high score on it, with many of our tutors having taken up tutoring as a result of their strong initial performance on the exam.
Students who have worked with tutors from Manhattan Review have been able to get into some of the top law schools in the country. Albuquerque's increasingly popular status as a city for businesses to start up in is also helping to ensure that there is plenty of legal work for the residents of the city. Academic success on the LSAT leads to a better choice of law schools to potentially attend, and Manhattan Review has helped students get high scores on their exams and attend acclaimed law schools across the country. These high-quality law schools have also helped our students in getting jobs at some of the country's most successful law firms, and as lawyers for several Fortune 500 companies in need of legal representation. Manhattan Review can provide you with the academic assistance you need, so contact one of our academic program advisors today via phone or email, and learn more about the options we can offer you.
LSAT Private Tutoring
Hours package 12 to 48 hours, Personalized 1-on-1 Tutoring, In Person or Live Online
LSAT Private Course
12 hours in total, Personalized 1-on-1 Course, In Person or Live Online

Hello, I just wanted to let you know that the current class that i am taking is really helping my studies. George has been a great help and I thank you for fitting the class into my busy schedule.
- Simone (This student prepared for the LSAT with us)
Albuquerque
Primary Course Venue:

Manhattan Review Prep
Marriott Albuquerque
2101 Louisiana Blvd NE
Albuquerque, NM 87110

Phone: (212) 316-2000

NOTE: We do NOT typically have staff at the venue, so email us before visiting the venue.
Meet an Albuquerque LSAT Tutor: Stephen G.
Stephen is a former resident of Santa Fe who recently moved to Albuquerque. He has been teaching the LSAT since law school, as his own tutor helped him to get a high score on the exam and he felt he should pass his own skills and knowledge onto other students looking to take the exam for themselves. He attended Penn Law and his students have been accepted to several Ivy League law schools.
Since having graduated from law school, Stephen has been conducting research alongside his tutoring position with Manhattan Review, and his research frequently ends up benefiting the students he tutors. In his spare time, Stephen likes to cook, do gardening projects, and work on upgrading his home via various "do it yourself" projects.