Manhattan Review Scam in India
It has come to our attention that a scam operation poses as Manhattan Review in India. Customers are warned that this is not a sanctioned operation by Manhattan Review New York, so you will not get the quality instruction that is generally associated with Manhattan Review. Further, this fraudulent entity has started to offer "franchise opportunities." Please note that you are very likely to lose all investment if you engage with such a counterfeit operation that has no right to use the Manhattan Review name. We maintain a Manhattan Review India Scam FAQ, please visit there for further information.
LSAT Coaching in Jayanagar (Bangalore, Karnataka)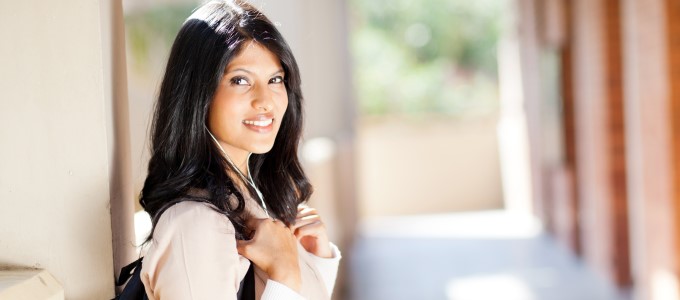 Manhattan Review LSAT Coaching Centers in Jayanagar
Law School Admission Test (LSAT) instruction may be taken in a variety of formats at Manhattan Review's conveniently located Bangalore Coaching Centers. LSAT study options and services provided in Bangalore include online LSAT instruction, LSAT private coaching, on-site LSAT group courses, and LSAT practice tests. Manhattan Review's LSAT teaching has a long and distinguished record of giving way to the LSAT scores required for acceptance to top American law schools such as the University of Pennsylvania, the University of Virginia, Harvard, Stanford, the University of California-Berkeley, the University of Chicago, Vanderbilt, New York University, Northwestern, Duke, as well as many more. Manhattan Review is the globe's most experienced test prep company for global students, and we have been serving major cities around the world since we started teaching in 1999. Our former test prep clients regularly begin successful careers at Fortune 500 firms and Bangalore companies, including Exxon Mobil, JP Morgan Chase, Khoday Group, Express Scripts Holding, Infosys, Vijaya Bank, and TTK Services. Learn more about the advantages of Manhattan Review's LSAT coaching by contacting us in Bangalore today.
The LSAT, with its committed sections on reading comprehension, analytical reasoning, writing, and logical reasoning, demands test-takers to cultivate a diverse set of academic skills, and no one with any credibility recommends an official test attempt before voluminous preparation. Both optimal and acceptable LSAT scores depend on the particular law school, and institutional averages tend to correlate greatly with institutional choosiness. The average LSAT score at New York University School of Law is 169, while the median LSAT at Texas Southern University's Thurgood Marshall School of Law is 141 (these scores are in the 97th and 15th percentiles respectively). Manhattan Review's LSAT prep services in Bangalore utilize a comprehensive approach to LSAT instruction. Our students learn the most pertinent and valuable LSAT content, but they also learn how to organize their longer-term study plans and how to use the most favorable testing actics. Receive your highest LSAT scores with Manhattan Review's Bangalore private LSAT coaching or LSAT classroom instruction.
Why Manhattan Review LSAT Coaching Centers are the Best in Jayanagar
Manhattan Review's Coaching Centers in Bangalore have most professional and qualified LSAT instructors in the region. All of our LSAT coaches are accomplished test-takers themselves, but they are also highly experienced teachers and graduates of elite universities and prestigious law schools. Our LSAT programs focus on cutting-edge approaches to teaching the LSAT, and we avoid the ineffective content memorization tactics and "tricks" used by many of our rivals. Manhattan Review is the author of the Turbocharge Your LSAT series of reference works and preparation books. These guides have benefited thousands of test-takers, and they are consistently used as LSAT practice, course texts, and LSAT study guidance. The credentials of our educators, the effectiveness of our teaching methods, the quality of our course materials, and the professionalism of our student support team all combine to guarantee that Bangalore students take in the best available LSAT learning plans from Manhattan Review in Bangalore. No other test prep company can even come close to the results we have produced and will continue to produce.
About Manhattan Review's Founder Prof. Dr. Joern Meissner
Joern Meissner is a business school professor and test prep educator with over 25 years of experience in both fields. A graduate of the University of Hamburg (diploma in Business Management) and Columbia University Business School (PhD in Management Science), he has instructed MBA core and elective courses at Lancaster University Management School and the Leipzig Graduate School of Management, and he has lectured widely at other institutions. His research focuses includes supply chain management, dynamic pricing, as well as revenue management, and a consistent theme of his academic publications is the use of mathematical optimization techniques such as dynamic programming. Prof. Dr. Meissner is the developer of Manhattan Review's test prep offerings, and he also teaches continuing education classes intended for business executives.
LSAT Private Tutoring
Hours package 12 to 48 hours, Personalized 1-on-1 Tutoring, In Person or Live Online
LSAT Private Course
12 hours in total, Personalized 1-on-1 Course, In Person or Live Online

Hello, I just wanted to let you know that the current class that i am taking is really helping my studies. George has been a great help and I thank you for fitting the class into my busy schedule.
- Simone (This student prepared for the LSAT with us)
Bangalore Jayanagar
Course Venue: Jayanagar, Bangalore, Karnataka, India