LSAT Prep Courses in Los Angeles (California)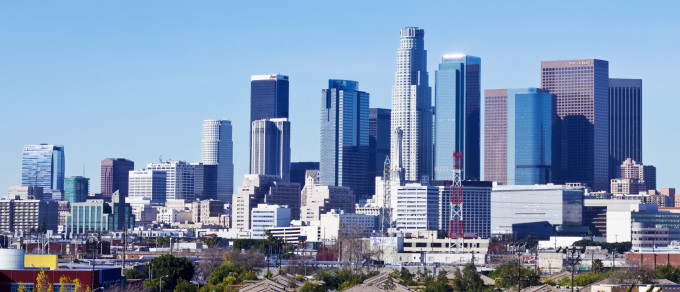 The Law School Admission Test, or LSAT, is one of the most important determining factors in the admissions process for potential law students to get into law school. For over 65 years, the LSAT has been used by law schools across the U.S. and Canada, and now increasingly around the world, to determine verbal and analytical reasoning skills necessary for potential law students and future practicing lawyers. Manhattan Review professionals have studied the LSAT and know what it takes to perform well and achieve a high score.
Since 1999, Manhattan Review has been proud to assist potential law students in Los Angeles with their LSAT test preparation and obtain a desirable high score. But that's not all. Our world-class program also gives students the foundation in which they can build upon to have a successful law school career and subsequent law practicing tenure. From interactive online courses to one-on-one tutoring with current elite professionals working in the field, we provide the best and with a foundation like that, students can't help but succeed, and they do.
Ivy Leagues, private and public universities alike have all benefited from our world-class boutique LSAT test prep program. Students who have used our services go on to score well above the average LSAT test taker, which then opens many doors for them to choose the top schools, like Loyola Law School, for their education. Once they complete their degreed program, Manhattan Review students have a track record of getting the best job offers upon graduating from law school. With a record like that it's no wonder students from all over seek out Manhattan Review for our renowned LSAT test prep services and if you live in the Los Angeles area, you can as well. Don't prolong your success story any longer, contact Manhattan Review to start prepping for your LSAT today.

Hello, I just wanted to let you know that the current class that i am taking is really helping my studies. George has been a great help and I thank you for fitting the class into my busy schedule.
- Simone (This student prepared for the LSAT with us)
Los Angeles
Primary Course Venue:

Manhattan Review GMAT GRE LSAT Prep
Los Angeles Teaching Center at the Marriott
900 West Olympic Boulevard
Los Angeles, CA 90015

Phone: (310) 402-5117

NOTE: We do NOT typically have staff at the venue, so email us before visiting the venue.
Meet a Los Angeles LSAT Tutor: Becky W.
After earning her Bachelor's of Science in Criminology at Florida State University, Becky then pursued a Juris Doctorate from her alma mater. She could have gone anywhere in the country if she wanted to, with a 175 on her LSAT, but Becky chose to stay in Florida to complete her law education to be near her family. Upon graduation with her J.D. however, Becky was ready to see what else the country had to offer, so when she was offered a job in Los Angeles at a prestigious law firm, she couldn't pass up the opportunity to go west.
Since moving to Los Angeles, Becky's career has been steadily moving uphill. Seven years after moving to Los Angeles and winning a high-powered case, Becky was offered partnership at her law firm. It wasn't long after that Becky decided to start giving back by teaching up and coming law students. A couple interns at her law firm told Becky about Manhattan Review and the rest as they say is history. Becky has been on staff as a professional tutor with Manhattan Review for nearly four years.
Although most people would argue "never bring your work home," for Becky that's just not an option. She married a fellow colleague at her law firm, Sam, almost five years ago and couldn't be happier. Unless, of course, you count her golden retriever, Bailey. While they don't have any biological children, Becky and Sam both consider the interns at the law firm and the students that they tutor to be just as precious to them. Any given weeknight you might catch a student of theirs over at their home in Echo Park.