LSAT Prep Courses in London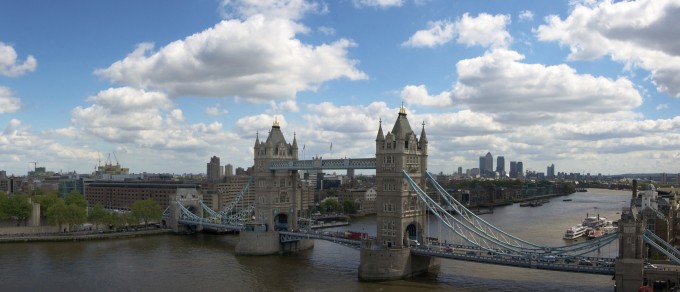 LSAT Preparation in London (England)
For aspiring law students, London is an exciting and strategic location for higher learning opportunities. Manhattan Review has deconstructed the LSAT exam to make the test's content and structure familiar to the test taker. When you know what to expect from the LSAT, you will be prepared to answer questions more precisely without the hesitation and second-guessing. Whether you have taken the LSAT before and want to boost your score, or this is your first time taking the test, our highly educated and experienced instructors can help you reach your full potential.
Manhattan Review was established in 1999 and has helped thousands of students attain high scores and get admitted to top schools for higher-level learning. We have worked with some of today's most formidable attorneys and legal industry experts. We have been grooming incoming classes of law students for more than a decade. Our LSAT tutors in London are well versed in what kind of questions the LSAT will ask. We know the algorithms, the patterns, and the role of critical thinking and solid problem solving skills. With the right coaching and guidance, you can enter the examination room ready to get a top percentile LSAT score.
For law school hopefuls near London, King's College London's School of Law is home to world-renowned research centers and units. At Queen Mary, University of London has ranked supreme for student satisfaction and in rankings alike. The University of Nottingham is among the top law schools in the UK, while Staffordshire Law School has received professional awards. Obviously, Cambridge, Oxford, London School of Economics, Aberdeen, Durham, and Dundee are all first-rate choices for enrollment.
Take your pick among these top programs by bringing your LSAT score to the 98th or 99th percentile. You can catapult your career in law by surpassing the statistics of the average applicant. Let Manhattan Review help you make the most of your law studies in London with professional tutoring designed to meet your unique learning style and strengths. Whether you prefer the full-length format of a classroom LSAT course, a private LSAT instructor, or Interactive Online Courses, we have the platform to prepare you for this exam. We also have a variety of helpful resources and quality material to get you most prepared with test prep, including plenty of practice LSAT tests.

Hello, I just wanted to let you know that the current class that i am taking is really helping my studies. George has been a great help and I thank you for fitting the class into my busy schedule.
- Simone (This student prepared for the LSAT with us)
London
Manhattan Review GMAT GRE TOEFL Prep & Admissions Consulting
Suite 36
88-90 Hatton Garden
Holborn
London EC1N 8PG
United Kingdom

Phone: +44-20-7060-9800

NOTE: We do NOT typically have staff at the venue, so email us before visiting the venue.
Meet a London LSAT Tutor: Preston G.
Preston graduated from Georgetown University with a BA in Psychology and Political Science. The double major decided that law school was his best course of action, so he studied up for the LSAT and earned a 170, landing him in the 98th percentile. Despite his impeccable score, Preston was pulled back into his passion for psychology and realized he wanted to continue his specialty to be a true expert in his chosen field of study. Preston matriculated at Cambridge University, where he focused on Developmental Psychology and began focusing extensively on the learning process over time. Preston has been tutoring in the UK since graduating from Cambridge with his Master's degree. His interest in education evolved from his initial pursuit of psychology, and now he's utilizing his broad knowledge of standardized testing to tutor for LSAT prep in London.
Preston has been exposed to this exam on countless occasions and often takes the LSAT practice exams just to say sharp and ahead of the curve. It could be said that Preston's fiancé encouraged him to join her overseas as she started culinary school in Paris. While a romantic notion, Preston will quickly tell you that this is, of course, merely an astounding coincidence. Young live aside, this popular LSAT tutor is confident that this move has helped bridge the gap between his role as student and teacher, where one role meaningfully contributes to the other.