LSAT Prep Courses in Las Vegas (Nevada)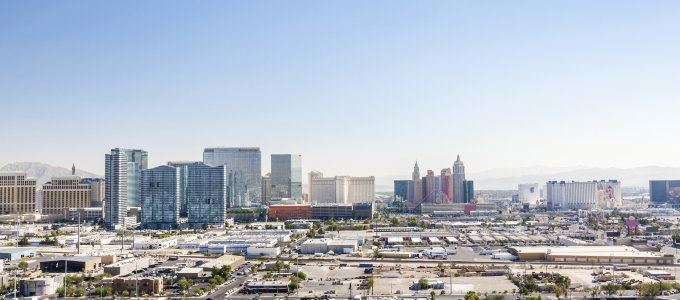 The Law School Admission Test, or LSAT, plays a pivotal role in the application process for prospective law students applying to law school. As such, many law school hopefuls realize that their performance on the LSAT will not only determine if they get into law school, but also where they can go as well. If they have a specific law school choice in mind, as many often do, then their hopes and dreams of attending that school hangs in the balance depending primarily on the score that they achieve on test day. At Manhattan Review, we specialize in helping prospective law students not only adequately prepare for the LSAT, but also obtain their highest possible score as well.
Since 1999, Manhattan Review has been the industry leader in LSAT test prep services all over the world, including in Las Vegas. Many wonder how we accomplish this. It's simple. Our state-of-the-art program offers prospective law students something that no other test prep service does: the ability to custom design their own program according to their individual learning style and availability constraints. Specifically, students are able to participate in interactive online courses, work one-on-one with a world-class professional tutor, who just so happen to represent the top professionals in their respective fields, as well as partake in a host of other tools and resources, such as LSAT practice tests that are specifically designed to help students practice taking the tests before they actually sit for the exam. As many students find, our LSAT test prep program is unprecedented, which is of benefit to them both academically and professionally.
All throughout the City of Las Vegas and the surrounding area, Manhattan Review has developed a reputation for working with top talent. From the top law schools, including the William S. Boyd School of Law at the University of Nevada at Las Vegas, to the top employers in the area, including the Cleveland Clinic Lou Ruro Center for Brain Health, The Smith Center for Performing Arts, The Discovery Children's Museum, Zappos.com as well as the numerous hotel-casinos throughout the area, have all supported Manhattan Review by either accepting our participants into their law programs or hiring them to work for the established companies. And because the local law schools and businesses have given our past participants opportunities over and over again, we take our responsibility of developing the future lawyers of Las Vegas with great pride, being sure to give nothing short of our best to each and every student that comes to us for test prep services.

Hello, I just wanted to let you know that the current class that i am taking is really helping my studies. George has been a great help and I thank you for fitting the class into my busy schedule.
- Simone (This student prepared for the LSAT with us)
Las Vegas
Primary Course Venue:

Manhattan Review GMAT GRE LSAT Prep
Las Vegas Teaching Center at the Marriott
325 Convention Center Drive
Las Vegas, NV 89109

Phone: (702) 944-1827

NOTE: We do NOT typically have staff at the venue, so email us before visiting the venue.
Meet a Las Vegas LSAT Tutor: Vicki A.
We, at Manhattan Review, are fortunate enough to find an experienced professional like Vicki. Vicki came to us nearly four years ago, shortly after getting her biggest promotion to date, the general manager position of one of the biggest hotel-casinos on the Las Vegas Strip. And though she was her busiest that she had ever been at that time, she also had the desired to give back to the community that had given her so much since she moved there with her husband, Jason, and their daughter Madison, nearly ten years earlier after being hired by a consulting firm to help with the legal restructuring a local business in the surrounding community of Las Vegas.
Since joining the team of professional tutors at Manhattan Review, Vicki has been instrumental in delivering the top rated LSAT test prep services in all of Las Vegas. Her unique experiences first starting out working at a consulting firm and then transitioning to corporate law, working directing with major hotel-casinos in Las Vegas gives our students an advantage unlike any other. In doing so, our prospective law students are able to get the benefit of her knowledge and experiences that will then enable them to be more prepared as they look to embarking on a similar law career in Las Vegas. Additionally, Vicki is so down-to-earth and embraces an open door policy, which affords students the comfortability to not only feel that they can ask any questions that they need to, but that when they do they will be respected and given an answer that will truly help them to become better. For these reasons and so many others, our law school hopefuls love working with Vicki and as a result she has definitely become one of our many treasured tutors.